Syncing Your Life with Your Refurbished iPhone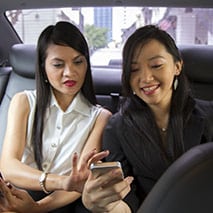 Syncing yourself and your information with a new phone has become notorious as one of the most daunting tasks in purchasing your next device. After all, it's not just a phone anymore, it's much much more than that. Everything from calendars & contacts to finances, Facebook & Twitter, games, cameras, GPS, and almost anything else. It all needs to come with you every moment of every day, and helps you organize and connect all those complex dots in your life.
When you purchase a refurbished iPhone, it's obviously not going to recognize you and all of your life's quirks, habits and schedules right off the bat, but thanks to Apple's iTunes and iCloud programs, unlocking and personalizing the potential of your iPhone has never been easier.
For iTunes, the process is simple. Grab your device and connect to your favorite computer and queue up iTunes. With your favorite song playing, verify that you have the latest versions of both iTunes and iOS installed before continuing, just to make sure everything is ready. Once done and you've skipped a few songs, right-click on the device listed in the left menu and select "Back Up". Once this is complete, make sure you grab your SIM card from the device. This can be done with a paperclip, but if your carrier has given you a new card to use, make sure you use it instead. Fire up the new iPhone and go through the first few steps to get things set up such as language, country and your location settings. Once there, connect your device to iTunes and select "Restore from iTunes Backup". If you have multiple profiles backed up on the computer, make sure you select your own!
For iCloud, simply hop on your old device and back everything up to the iCloud by going to Settings > iCloud > Storage & Backup and switch it on. Depending on how action-packed your life may be, this could take a few moments to enough time to go get yourself a sandwich. With lunch in hand, turn your new device on and connect to the local wi-fi, sign yourself in, and select "Restore from iCloud Backup". Keep in mind that some information like music, videos & apps aren't going to be synced this way, and you'll need to plug in to iTunes to complete the process.
Keep going with your life with devices that keep up with it. Thanks to Apple's simple, universal interfaces and suite of applications, you don't have to fear new devices and you never have to lose a minute or a memory from your old phone.