Posted by Mac of All Trade Tech Team on Sep 22nd 2023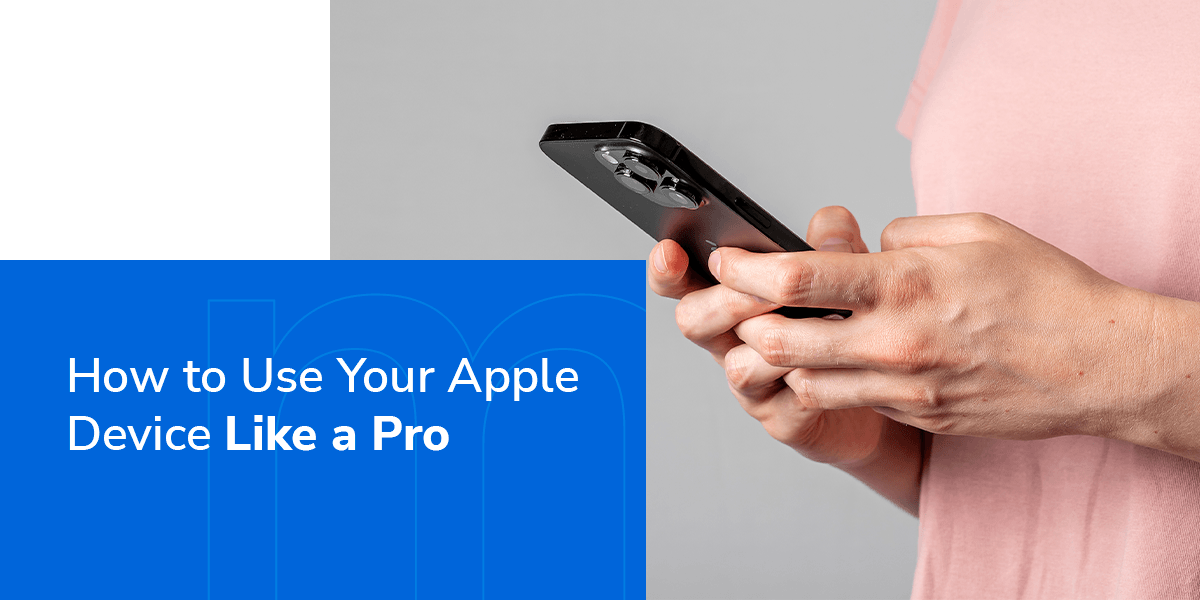 There is a lot your Apple device can do. This guide on how to use iPhones for beginners will take you from a novice to an iPhone expert in no time. There are loads of hidden functions and features that can make your iPhone an even more comprehensive tool.
Learn how to use your iPhone to customize your phone's settings, unlock secret features in your apps and learn tricks for using your Apple device like a pro with this iPhone user guide.
Customize AssistiveTouch Gestures
AssistiveTouch can make your iPhone better for you in so many ways. AssistiveTouch is an app that gives you quick and easy access to a variety of features, like taking a screenshot, unlocking your phone and more.
To find and activate AssistiveTouch, go to your Settings and select the Accessibility option. In the Accessibility menu, select the touch icon. Enable AssistiveTouch to go to the next menu. Here, you can assign different functions to taps. The function you assign to the single-tap instruction will activate when you touch the back of your phone once. Three and two-tap functions require a triple or double tap to activate.
You can customize your AssistiveTouch gestures to lock or unlock your phone, open Analytics, start your camera, mute, open the Notification Center and so much more.
Personalize Your Control Center
Control Center is a feature on iOS, macOS and iPadOS that gives you access to useful controls, like airplane mode, volume, flashlight, do not disturb settings and screen brightness. You can also customize your Control Center to give you immediate access to your favorite and most used apps.
To customize your Control Center, go to Settings, select the Control Center menu and activate the Access within Apps option. This allows the Control Center to access the app even when other applications are open. Click on the +icon widget to add more apps and features to it.
Lock iPhone to One Single App
To do this, you need to lock your phone to one single app, which restricts access to any other app or feature on your phone. This can also be used to hone your productivity by removing all distractions. You can only gain access to other apps again once you input a password or use Face ID.
This is all done via the Guided Access function. To access it, go to Accessibility under Settings and click on the Guided Access button. From this menu, you can set the passcode to unlock other apps and set time limits and accessibility shortcuts.
Save Your Email Signature on Your Phone
The iPhone lets you add your email signature to any and every message you send using the built-in Mail app. This is not compatible with the Gmail app. To do this, you need to go to your Settings, select Mail, scroll to the Signature option and type in or import your email signature in the space provided.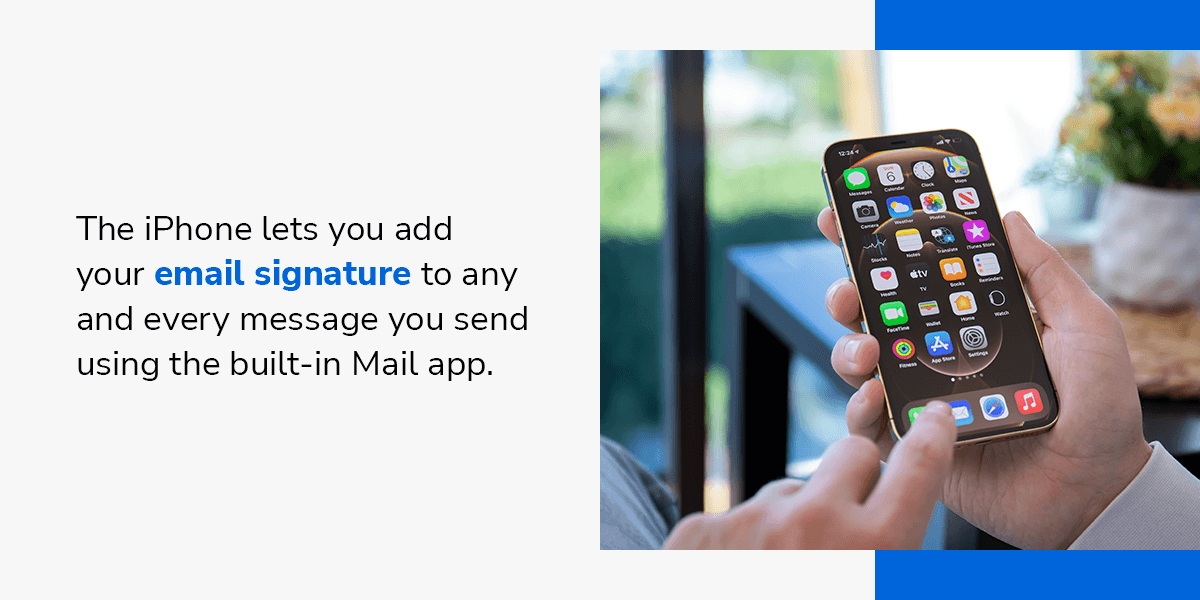 Stop Music With a Timer
For those who enjoy falling asleep to music or podcasts in the background, this is the perfect feature for you. This trick may be hard to find in an Apple user manual, but it is possible to set your music to keep playing only for a set amount of time.
To make this work, first open the Stopwatch app. Select the When Timer Ends option and scroll to the bottom of the list until you reach the Stop Playing option. Click this and return to the stopwatch. Set the stopwatch to your desired time, and your music, video or podcast will be paused as soon as the timer reaches zero.
Activate Siri Contact Association
Siri's contact association is a super handy feature — and luckily you don't need an Apple device support training video to figure it out. Contact association lets you define your relationship and the title of your contacts. You can tell Siri that Fred is your plumber, Jack is your best friend and Jill is your wife.
You can do all this without ever having to go into a menu. All you need to do is get Siri's attention and tell her what the associations are, and she'll remember them and update your contact information for you. Asking Siri to call your wife saves time, and contact association is a handy feature to keep in your back pocket when you add new important contacts to your phone.
Get More Out of Your Battery
You can extend your iPhone's battery life by utilizing the iOS low power mode. When used effectively, you can boost your battery life by a matter of hours. Low power mode tells your phone to automatically close apps and stop processes that consume a lot of energy to run in the background. Email pushing, refreshing background apps, unnecessary update installations and visual effects are some of the many things low power mode cuts down on.
Your phone will automatically prompt you to enter low battery mode once your battery levels fall below 20%. This allows you to save up to three hours of battery life when needed. You don't need an Apple training course to know how to get the most out of your iPhone's batteries.
Measure Heights
Using augmented reality (AR), your iPhone can measure the height of people and objects. This is done using the Measure app, which is only compatible with the iPhone 12 Pro and newer models. For the best results, make sure the person or object is in a well-lit environment. Once you open the app, you must wait a couple of moments before you see a white line above the person's head or at the top of an object.
Find the iPhone You're Looking for With Mac of All Trades
Whether it's your first iPhone or you're looking for an upgrade, a refurbished iPhone from Mac of All Trades will suit your every need. Each iPhone we refurbish goes through extensive tests and inspections before we are happy to sell it. Our 40-point visual inspection and meticulous hardware testing ensure the iPhone you receive from us performs optimally.
At Mac of All Trades, you can expect the best experience possible from the products we sell and our buying process in general. Our A+ rating from the Better Business Bureau speaks volumes about our dedication to delivering high-quality refurbished products while ensuring the best customer experience. We also offer a 14-day return policy for peace of mind.
Take a look at our wide selection of affordable iPhones that are refurbished so you can save money and protect the environment. Find the Apple devices you need with us today.