Posted by Mac of All Trades Tech Team on Dec 26th 2020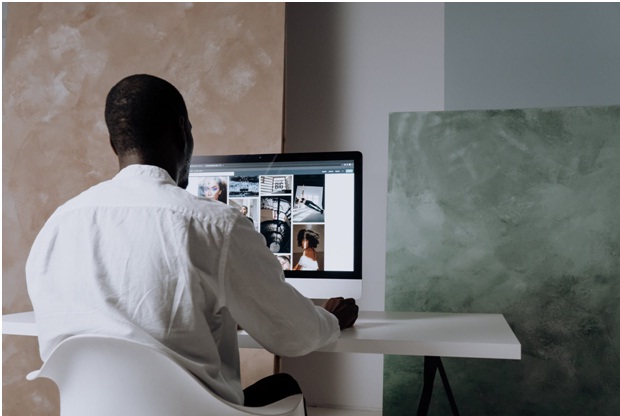 Thinking of purchasing a new Apple Mac desktop or laptop? The worst thing you could do is run out to your nearest department store and scoop the first one you see off the shelves. Not only is there a good chance that you will wind up with a computer that doesn't entirely fit your specific needs, but you will likely pay far more than you need to as well.
This guide will help you find Mac computers for sale that are within your budget and will have just the right specs and features for you. Knowing how to locate the right kinds of devices can help you save time and money, while also giving you a better experience overall.
Why Bother Searching for Deals on Mac Computers?
The first reason you would want to take the time to search for deals is obvious. Good quality computers like Apple Macs are typically fairly expensive, which means you stand to save a lot of money if you can find a good deal.
It's not simply a matter of finding a tantalizing offer however. You can also save some money by recognizing which kinds of devices are best suited for your needs. Many consumers aren't fully aware of the specific benefits of laptops vs desktops, for instance. There are also plenty of misconceptions about which kinds of Mac computers are designed for personal use as opposed to professional use.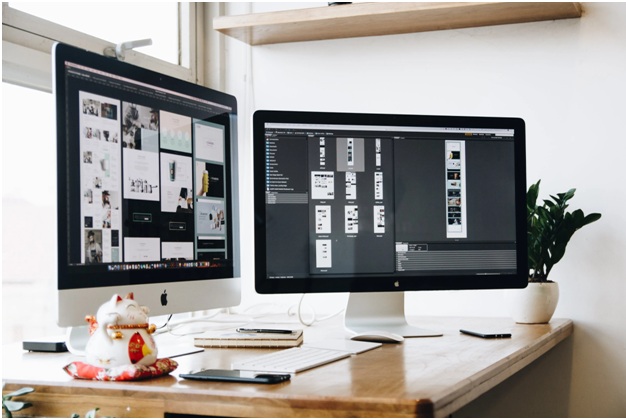 You also want to make sure that you are looking for deals in the right places. Any department store can run a generic sale on a bunch of consumer electronics, and without knowing any better you could wind up with a very meager deal on a device that isn't even a good match for you. Given the limited selection of devices you come across in many brick and mortar outlets, you might not even realize that you would have access to a much better selection and a potentially greater range of deals by shopping online.
When it comes to purchasing electronics, being an aware consumer can save you a ton of money and allow you to better find products that actually meet your needs.
Which Kind of Mac Computer Are You Looking For?
The first step you want to take when looking for Mac computers for sale is to analyze what kind of device you actually need. Do you want a laptop just because you think they are convenient, or are intending on getting a desktop model just because you think they are more powerful?
There are a load of different misconceptions when it comes to computers, what they are capable of, and who they are made for. Apple computers are extremely versatile and are designed to meet a variety of needs. You don't always need the newest and fanciest model just to get your work done.
In fact, the same kind of longevity that Apple iPhones are known for is also present in MacBooks, iMacs, and other Apple products. These devices are made to outlast the competition and stay relevant for many years, with specs that are often well beyond what the average user will ever need. Even if you intend on using your Apple computer for professional work, only the most demanding applications would push a MacBook Pro to its limits, for instance.
This means that you can easily purchase a used MacBook or other Apple computer without having to worry about a loss in performance or quality. A Mac computer that is even several years old will still hold up if it has been properly taken care of and refurbished.
When shopping around for your new computer, take a hard look at your needs and weigh them against what you expect to get out of your device. Some of the more common uses for computers include:
● Web browsing and multitasking
● Checking email, communicating with coworkers
● Performing banking transactions and other financial tasks
● Watching movies and streaming video
● Playing video games
● Writing, art, blogging, other hobby activities
● Professional graphic design and web design
● 3D modeling and animation
● Video editing and rendering
● Telecommunications
● Project management
Depending on the degree of work you intend on using your computer for will play a large role in the kind of deal you can expect. Of course, if you need a workhorse computer that can easily handle complex graphic design and animation tasks, you are going to have less leeway in the amount you can expect to save.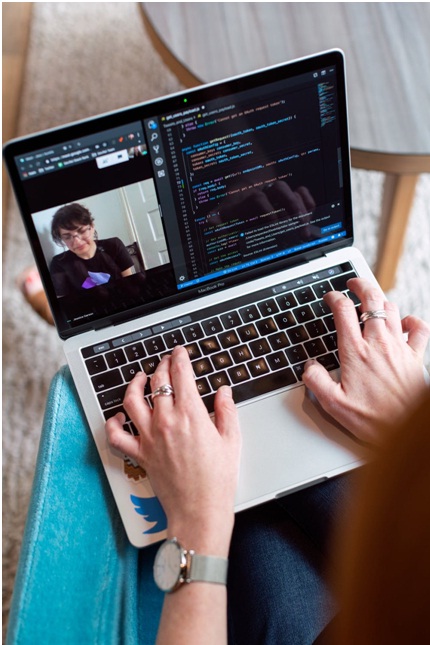 By the same token, you don't want to splurge on a beastly computer if you don't have to. There's no point in owning a professional-grade computer if all you're going to use it for is social media and watching movies. The problem is that if you aren't aware of the specs of a computer and what it is capable of, it's easy to wind up with a computer that's more than you need. You could easily walk into a store, spot a relatively new MacBook Pro, and come away thinking this is one of your only options even if you aren't a professional designer.
If all you need your computer for is home entertainment and basic administrative tasks that come with working from home, you could easily get away with purchasing a used MacBook Air rather than a brand new iMac. It's these kinds of nuances that you might miss if you do all of your shopping at your local department store or electronics outlet, which may not even have used computers or older models for sale.
You also don't have to be stuck with a desktop computer if it doesn't suit you. Apple laptops such as the MacBook Pro line are more than suited for professional tasks. If you're concerned about sacrificing performance or power, the good news is that Apple knows how to put together an incredible laptop. MacBook Pros are the computer of choice for thousands of top-tier professionals who utilize these high-spec laptops for all of their work, whether it's an enterprise-level web design, or detailed 3D animation. Apple makes quality products that you can rely on no matter what your needs are.
Online vs. In-Store
Another important aspect of knowing how to find good deals on Mac computers is whether or not to shop online or in an actual brick and mortar outlet. It should come as no surprise that the way to go is usually online, because if you know where to look, you will have access to a much greater selection and often far better deals, than what you will find in most physical stores.
Why is this the case? First there's one of limited space. There's no room on the physical shelves in most department stores to feature older models for very long. Brand new electronics are what get a lot of attention, but they aren't always the best choices for consumers, especially if you want a better variety of options. So you're not always going to get a decent selection when you browse through a brick and mortar location. There's no incentive for them to stock their shelves with used computers or last year's models.
Department stores also tend to cater highly to casual users. While there is nothing wrong with this, you are much more likely to see tablets like iPads, and smaller laptops like MacBook Airs littering the shelves and on display, rather than computers that are bigger and suited for professional work. Even in dedicated electronics stores, it can be difficult to come by high-quality desktop computers. This severely limits your selection and increases the likelihood that you will end up with a device that doesn't properly suit your needs.
So even if you venture to an in-store location for a sale, you may not be able to get the right kind of computer and because many devices in brick and mortar locations tend to be marked up anyway, the amount of money you will save on a sale will be negligible anyway.
Shopping for electronics online just makes a great deal more sense, especially when you consider just how many different kinds of devices there are out there. There are dozens of different models of MacBooks that all have different specs and sizes, suitable for a wide range of tasks. It would be difficult, if not impossible, to find them all available in a single store, let alone at an affordable price.
Here at Mac of All Trades, for instance, we have an incredible selection of Mac computers for sale, with numerous configurations and sizes that are sure to fit any need. When you are in the process of looking for a new computer, you don't want to bring home one that isn't capable of offering you a great experience.
We have plentyof resources on our blog that can help guide you toward a purchase if you are still foggy on which kinds of Apple computers are best suited for particular needs. Generally speaking, if you are an on-the-go professional in need of a solid computer that can perform intensive design-related tasks, a MacBook Pro is your best bet. If you don't have any use for portability, you could save a little money by purchasing a comparable iMac.
For those of you who are looking for a lighter or casual option, the MacBook Air has everything you are looking for. Just because they are slim and have somewhat lower specs than the MacBook Pro doesn't mean that they aren't capable of handling your workload. These computers are perfect for word processing, blogging, and various administrative tasks. They are also perfectly capable of basic web design or programming work if need be.
Other Buying Tips
One other important buying point you want to keep in mind is that you don't always have to go new. Our devices here at Mac of All Trades are all refurbished, which means that they are used or previously owned, but have been restored to a fully workable and optimal condition.
Buying refurbished can help you save a ton of money, because a responsibly restored computer works just like a brand new one, but is a fraction of the price. When you combine these savings with purchasing a suitable model that is several years old, you stand to save a great deal compared to simply picking up the first model that catches your eye at the mall.
If you have had a bad experience in the past with used goods, that's understandable. Especially when it comes to various appliances and other items from most department stores, there isn't a whole lot of quality control that goes into reselling these products, and very often the items aren't high-quality to begin with.
Apple computers however are designed to last for years and are built with quality components. Our refurbishment process ensures that these devices are in working order and that they are fully operational. We are confident in the devices that we offer here at Mac of All Trades, which is why they are all certified refurbished. If you are looking for a deal on quality Mac computers, there is simply no better place to get them than right here in our online store.
Finding the right computer couldn't be easier when you actually have a decent selection and affordability in the equation. You don't have to feel lost when it comes to buying a new computer - we have a great selection of used MacBooks and other Apple computers at amazing prices that will allow you to not only find just the right kind of device for you, but that will save you plenty of money as well.
If you need more information on the devices we carry in our store, or are looking for more insight regarding our refurbishment process, you can get in touch with us by calling 800-581-8987. Whether you need a solid computer to help you through your work day, or an all-purpose entertainment device for all of your movie-watching needs, we have just what you're looking for.