Posted by Mac of All Trades Tech Team on Oct 13th 2020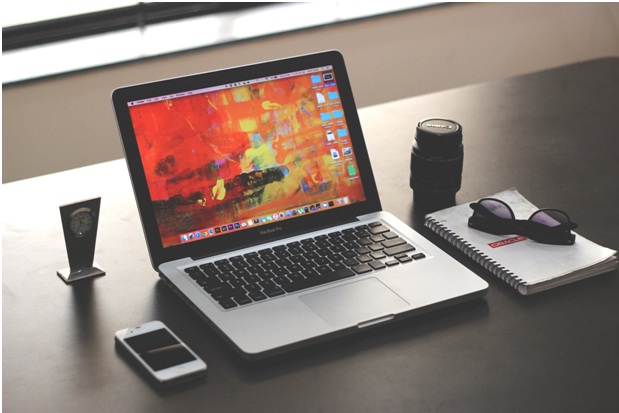 Apple certainly knows how to combine power and convenience into their devices. Take a look at the latest iPhone models if you want a perfect example. Their brand is simply known for an almost seamless blend of performance with lightweight and slim phones that lead the industry and have done so for the better part of the last decade.
This same kind of quality can often be witnessed in their laptops as well. When it comes to computers like the MacBook Pro 13, you have the perfect example of a machine that was crafted with both power and convenience in mind from start to finish. These devices are crafted in such a way that they can be carried around as needed yet they still provide the kind of power you need for a majority of professional tasks.
While most Apple laptops hold this combination of convenience and power at least to some degree, the MacBook Pro 13-inch may epitomize it. These computers have everything you could want out of a laptop for both professional and casual use. What makes them stand out amongst other Apple laptops and competitor models is that they are particularly powerful for their size, making them particularly attractive for anyone looking for a professional-grade computer that can be easily taken from place to place without it feeling like a burden.
Why a Powerful Laptop Is So Useful
We all know how convenient a laptop can be, so it's not much of a surprise when a laptop comes packed with features that make it useful on the go, such as long battery life or great Wi-Fi connectivity. However, what we don't often consider is how useful a powerful laptop can be.
Why would you need a laptop with the power of a desktop computer? While these devices are traditionally considered to be little more than glorified word processors, the world is changing and remote work is more popular than ever. People want the freedom to sit in their favorite cafe and do professional-caliber work, whether it's in graphic design, web design, video editing, or social media marketing.
The issue is more nuanced than this however, as a powerful computer is simply required if you want to perform extensive multitasking and go about your work routine without experiencing slowdown or other issues. A computer with limited processing power can be obnoxious to work on for very long. While they make excellent choices for light word processing work or checking your emails, these kinds of laptops can quickly become more hassle than they are worth if you have to perform serious work.
A powerful laptop like a MacBook Pro 13 can enable you to handle just about any task you need it to while you are on the train, at a cafe, or even from the comfort of your bed (one of the many perks of the work from home lifestyle!)
The traditional purpose of a laptop as a simple and somewhat reduced computing experience is no longer relevant. Professionals need on-the-go computing options that are just as powerful as any desktop computer, so they can easily be moved around in an office setting or utilized outdoors in a pinch, or even at home during a late-night emergency.
Convenience Can Make All The Difference
That power is extremely important if you want a computer that can really handle your workload, but the convenience factor is worth noting here as well. There are a few decent laptops on the market that pack a punch in terms of processing power, but they tend to be on the clunky side. In fact, they are so bulky and heavy that they aren't really worth carrying around on a regular basis, and should be treated more so as a desktop computer that can be transferred to other locations if need be.
A MacBook Pro 13 however is just the right size and weight for easy transport that doesn't feel overly burdensome. So, this Apple computer is powerful enough to tackle intense workloads but is just as convenient, if not more so, than many other laptops with half its power. This computer is simply a great option for professionals looking for a great option that they can use at work or at home, or even when they are on the road.
If you are thinking about getting one of these incredible laptops for yourself, you will be able to find one at a great price right here at Mac of All Trades. We specialize in offering certified refurbished Apple devices, including laptops like the MacBook Pro, that you can count on. Whether you need a powerful laptop option for complex work tasks or simply as a great source of home entertainment, our store has what you're looking for.