Posted by Mac of All Trades Tech Team on Feb 9th 2021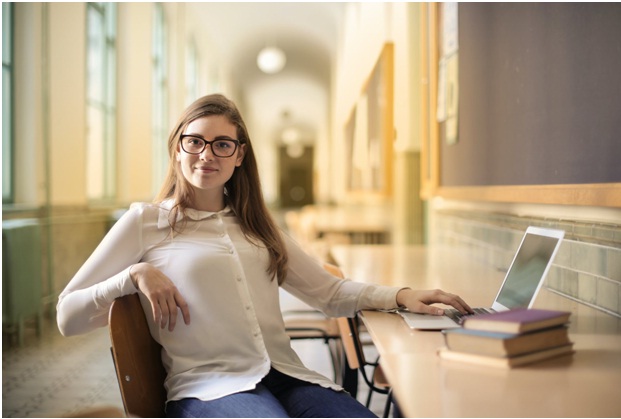 Whether you are braving the hurdles of college for the first time or if you are still in high school but are in need of a reliable and portable computer, Apple laptops are an excellent choice. These computers combine power and an intuitive operating system in a lightweight frame that makes carrying them around from class to class almost effortless.
But with several different kinds of laptops to choose from, how do you know which one is right for your specific needs? This guide will help you find the right MacBook for students by going through some of the key differences between the most popular models. We'll also touch on why MacBooks are such great choices in general for anyone who needs a reliable and versatile laptop by their side.
Why MacBooks Make Great Computers For Students
MacBooks may seem as though they are only suited for professionals, simply based on their reputation, but they are actually wonderful home computers and are great for students as well. One of the main reasons for this is due to their natural security features and easy to use the operating system. The MacOS cuts out a lot of the fluff that is featured on Windows, and in a way it makes these devices more functional and easier to use.
Another key feature that Macs have going for them is their general design. Even the larger models are sleek and slim, perfect for lugging around a school or campus. Students already have to carry around enough without needing to be weighed down by a hefty computer. Just like with the iPhone, Apple knows how to create a device that is lightweight and extremely functional, yet durable as well.
Deciding Which Apple MacBook is Right For You
In terms of deciding which MacBook for students you want to go with, it really depends on your workload. If you are just entering high school, chances are you will not need a MacBook Pro. Likewise, if you are an aspiring graphic designer in his or her last year of college, with a pile of intense media design projects looming, a MacBook Air 11" may not exactly be the optimal choice.
As far as which kind of MacBook would make the best all-around computer for students of any age, the MacBook Air 13" would probably be the surefire winner. This sleek and lightweight computer packs plenty of power, is still slim enough to fit into most backpacks and carrying cases, and has everything most students would need in terms of processing and graphical capabilities.
The MacBook Air is so lightweight and versatile it doubles as an e-reader, so you don't have to worry about carrying a tablet with you too. These laptops are great for intense word processing at a workstation or can be deftly used on the go. With a strong battery life and a great camera, you can also use these laptops to stay in touch with friends or for Zoom calls with your class. All of this without having to worry about carrying around an oversized computer that has a bunch of features and hardware capabilities you won't even need.
It should be noted that if you are a web design or graphic designer in college and are looking for a laptop with a little more power and heft, the MacBook Pro series might be worth getting. Although these computers are more expensive, and are much larger than the MacBook Air series, they are still sleek and rather lightweight for their power. The positive trade-off is that these computers have more than enough hardware specifications, so you won't ever have to worry about Adobe crashing on your, running out of memory, or anything like that. These are professional-grade computers that designers rely on every day. If you think you need this level of reliability, it could be worth the investment for you.
The Best Place to Find Affordable MacBooks
MacBooks are high-quality computers that are often more expensive than many other brands. For students who may be on a budget, it might be tough getting your hands on a brand new one. If you're looking for MacBooks for students that you can rely on, you don't have to pay full price if you know where to look.
Here at Mac of All Trades, you will be able to find exactly what you are looking for if affordable and dependable MacBooks are what you need. We have a wide selection of devices that have been extensively refurbished, which makes them a great choice for students on a budget. Whether you need a computer to help get you through college, or a reliable device for your remote high school needs, you will find plenty of MacBook Airs as well as other computers in our online store.