Posted by Mac of All Trades Tech Team on Sep 29th 2020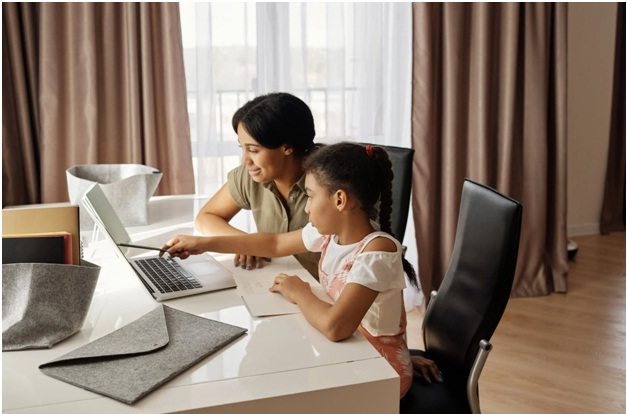 The Apple MacBook Air is a lightweight and extremely portable laptop that is suitable for at-home, office, or school use. It is highly adaptable, combining some of the best aspects of smaller devices with the features and power of larger computers.
If you have been thinking about investing in a high-quality laptop for your own personal use in college or if you have a son or daughter in middle school or high school that could use a great computer, this guide will help point you in the right direction. It's important that when you are looking into purchasing a computer for any reason, that you get one that truly addresses your specific needs. All too often we see a brand new or fancy computer, regardless of features or brand, and simply assume it will be a good fit for our home or for the tasks we need completing.
Computer quality can vary dramatically depending on make and model, and the usefulness of a computer is often dependent on the kind of computer it is to begin with, as well as the features it comes equipped with. For example, a high-end desktop computer with all of the bells and whistles may serve a freelance graphic designer well, but is it the right choice if you simply need a reliable device for school?
Not being able to carry your computer with you on the go can be a massive disadvantage if you are taking classes and need a powerful word processor or way to stay in communication with the rest of your class on the go. In general, certain computers such as desktops provide limited functionality, regardless of how effective they can be for other tasks, including professional ones.
This guide will help you avoid the pitfalls of investing in the wrong kind of computer for your needs, and will detail all of the specific benefits you can expect from a MacBook Air. Knowing which kind of computer is best suited for your needs can make a great difference in your efficiency, stress levels, and the overall enjoyment you get out of your device, so you want to make sure you take the time to do your homework beforehand!
Compact Size Means You Can Take it Anywhere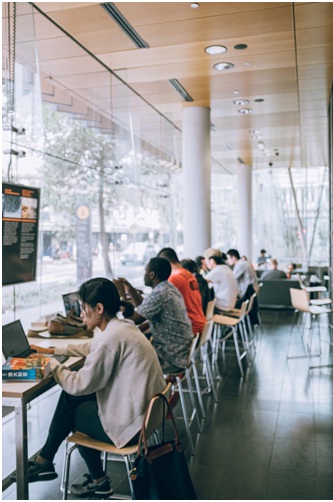 The first important point that stands out about the Apple MacBook Air is its high portability. While most laptops offer at least some degree of convenience, they aren't engineered all that well and are just a bit too clunky to really be carried around all day, especially without a laptop carrying case.
It's not just their sleek size that contributes to their level of portability, but their weight is also one of the key factors here as well. The MacBook Air has a special lightweight aluminum body and streamlined construction that makes them live up to their name. While they aren't quite "light as air," they certainly feel lighter than most other laptops, and even some tablets. They are simply well-designed in that respect, ensuring a high degree of functionality when you are on the go.
It's important to note that while the MacBook Air features a relatively small size and is rather lightweight, the device does not sacrifice in features. This is not a "tablet-turned-laptop," but a full-featured laptop that has simply been designed for portability. This MacBook shares all of the core functionality as you would expect out of any high-quality Apple laptop, simply in a smaller package.
This compact size is perfect for school use, because you can use it anywhere. On the bus, in the library, in the classroom, even at lunch. You can take your MacBook Air with you and utilize its features no matter where you are. Its lightweight and ergonomic design means you don't even have to be at your desk to get the most out of it, as it's the perfect computer to use on your lap as well!
Perfect For Home or School
The ideal computer for schoolwork should be able to be utilized both at school and at home. If you are stuck with one or the other, then you have to constantly worry about uploading files to the cloud or backing them up on a thumb drive or some other form of external storage. This can be time consuming and problematic if you happen to forget.
This is why students prefer laptops, for this very reason. Being able to bring your computer from place to place and rely on it anywhere is a gamechanger and can help students take care of work on their time and when it's most convenient. There's also the familiarity factor to think about, as the same computer they use at home to do their homework can help them in the classroom to complete projects and take notes. It's simply a more effective system that fits a student's schedule and lifestyle.
Having to haul around a heavy, clunky laptop to every class is no fun though, which is why the Apple MacBook Air is uniquely suited for the task. Just because you can take a computer with you on the go doesn't automatically make life easier, not if the thing weighs a ton. The MacBook Air is light enough and small enough to where it will not pose an inconvenience if you need to carry it around all day. It's small enough that you can easily slide it into most backpacks without a second thought, and at just under 3 pounds, it's not even as heavy as most textbooks. You won't have any trouble bringing this computer with you to school and carrying it around with you all day.
Powerful Enough For Any Common Task
The one thing you don't want to do is sacrifice quality for the sake of convenience. There are plenty of small "starter" laptops on the market that are roughly the same size and shape of the MacBook Air but don't pack nearly the same features or power. These cheap entry-level computers may be great for a little child, but if you want the functionality of a full computer, you need to go with an Apple product.
With the MacBook Air, you get the desktop computer experience in a portable size that can handle any tasks you throw at it. These days, having a powerful computer is important, because multitasking can easily cause a low-spec computer to slow down and even crash, which is not what you need to have happen in the middle of a lesson or while working on a project.
It's not very often that you see a computer as compact and lightweight as the MacBook Air pack such high-quality hardware, which is another reason why it is such a popular option for students as well as professionals. This small computer has more power than many of the desktop options you see littering the shelves of department stores. Apple knows how to put together a reliable computer that has impressive specs without adding to the computer's overall size and weight.
While basic word processing is one of the most common reasons why you would need a computer to complete your schoolwork, the times have changed. Now students are expected to check email, use Blackboard, and perform a wide variety of other tasks, including research and communicating with their classmates, all through computers. If you lack access to a reliable computer, it can hinder your ability to get work done on time and perform efficiently. Owning a laptop that actually has great specs means you don't really have to worry about your apps crashing or any kind of slowdown occurring just because you have a lot of windows open.
The MacOS works a lot like the operating system used on iPhones and most modern day smartphones, in that when you minimize or stop using a certain app, its data is cached in a streamlined fashion that doesn't hog memory, causing unnecessary slowdown. Your MacBook Air is sure to run smoothly and efficiently no matter what kind of schoolwork you need to tackle.
You Can Grow Into Them
What's great about the Apple MacBook Air is that you are unlikely to "outgrow" one, in the sense that just because you invested in one of these devices in high school doesn't mean you will automatically need a replacement in college, for example. While these computers are small, lightweight, and perfect for students of all ages to take advantage of for schoolwork, they are equally suited for professional work and can even handle many graphic design and web design related apps.
Apple products are designed with durability and longevity in mind, which makes them a great investment that you can rely on for years. When you first purchase your MacBook Air, you may not even require all of the features that it has in order to do your schoolwork, but as time goes on, you will find yourself relying on the power that they offer in order to up your multitasking capabilities or perform more complex tasks using larger and more sophisticated software.
Macs utilize a very easy to understand operating system and seem rather basic from the outside, but are more than powerful enough to handle professional tasks. Even the smaller MacBook Air is perfectly capable of acting as a professional laptop that can help you perform an array of design, accounting, writing, editing, and other important tasks with ease.
It's not uncommon to see these powerful and efficient laptops in offices, libraries, classrooms, and in the rooms of students around the world, and for good reason. They are simply well-designed and are truly "all-purpose" in the sense that they can be used for complex school projects, or as e-readers, professional design studios, or data entry tools. They allow for a great deal of flexibility and are the perfect choice for students who need a reliable and compact computer that isn't just a glorified tablet.
More Affordable Than Other Apple Computers
These laptops are often more affordable than most other Apple computers, which is another plus. It's important to invest in a high-quality device no matter what kind of work you need to get done, but the price can be somewhat of an issue when it comes to Apple products.
There's no question that Apple computers are worth purchasing, but their great specs and features do influence their price. Apple as a brand is known for having top of the line products that are on the higher end when it comes to dollar value, but this isn't exactly a surprise. With digital technology, you get what you pay for in most cases. If you go out of your way to purchase a computer that is only a couple hundred dollars, there's a good chance that it won't even give you the same amount of functionality as a mid-range smartphone.
If you want a great quality computer that is also affordable, you need to take a look at our online store right here at Mac of All Trades. We carry a wide selection of Apple devices that are just what you need by your side through a hectic and work-riddled school year. All of our computers are certified refurbished, which means that your computer will look and feel brand new but will be quite a bit more affordable than you would expect.
A laptop is an invaluable tool when it comes to navigating school, regardless of what grade you are in, or what your specific needs are. If you need a computer that perfectly blends convenience and power, you need a Apple MacBook Air. If you are still wondering if this is the right computer for you or if you have any questions about our refurbishment process, we would enjoy hearing from you and can help answer any questions you might have. It's important not to settle for a device that doesn't have the functionality you need in order to get your work done - even if it is simple word processing tasks. Get in touch with us today and we will help you find the computer that fits your needs!