Posted by Mac of All Trades Tech Team on Jul 7th 2023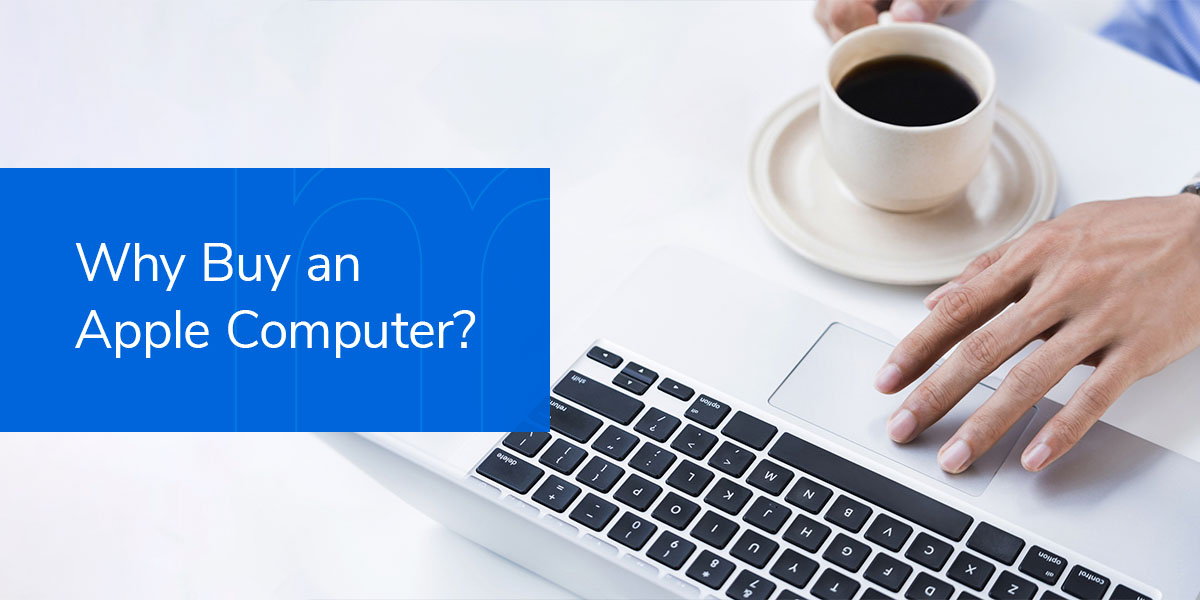 Whether you need a laptop to keep up with school assignments or a desktop to handle heavy workloads, an Apple computer is the way to go. Apple devices offer a variety of benefits for all kinds of purposes, from personal to professional.
5 Quick Reasons to Buy an Apple Computer
Buying an Apple computer is a valuable investment due to the many advantages you'll enjoy. Check out these five!
1. Reliable Performance
Apple computers are all-purpose devices, meaning they can easily keep up with various demanding tasks. If you need a desktop for simple daily uses, consider the Mac Mini or the iMac. For a more powerful multicore processor, you'll want to look into the Mac Pro. However light or heavy your workload, you can rely on an Apple desktop to maintain stable performance.
2. Easy to Use
Navigating apps is a breeze on an Apple computer. The user-friendly layout creates an enjoyable experience for all users. Software updates are easy to manage, as well, enabling you to focus more on your work and less on the details of your operating system.
Apple laptops are also easy to use anywhere, thanks to their portability. Thin and lightweight, the MacBook and MacBook Air require little effort to carry around, enabling you to complete everyday tasks on the go. When you need the travel capability of a notebook but the power of a desktop, the MacBook Pro is an ideal option.
3. Increased Security
Apple builds online protection into its hardware, making its products some of the safest on the market. It's best to be vigilant when browsing the internet, but you can trust your Apple computer to help mitigate potential threats.
4. Long Shelf Life
Computers from Apple are made of high-quality materials, helping your device last longer than other options. These well-built computers offer efficient processes and simple software updates to keep your device relevant over time.
5. Cross-Device Syncing
If you already have Apple devices such as an iPhone or an iPad, investing in an Apple computer is an excellent choice because it will automatically sync with your other products. With the innovative iCloud and AirDrop features, you can enjoy connectivity between all your devices.
Buy an Apple Computer From Mac of All Trades
Investing in an Apple computer is a smart choice, especially when you buy a refurbished product. Mac of All Trades provides the computers you need at an affordable price. Check out our inventory of Apple desktops and laptops today!