Posted by Mac of All Trades Tech Team on May 5th 2021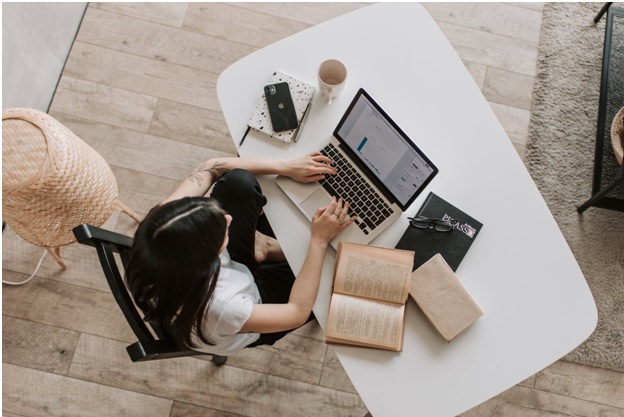 Looking for a versatile high-quality computer for your day to day work activities or for at-home entertainment? A Mac laptop could be the best solution for your needs, as these computers are recognized throughout the world for their dependability, sleek designs, and tough hardware.
While there are dozens of different computer brands out there and hundreds of potential devices to choose from, Apple stands out as a brand that is constantly innovating and offering an entirely different kind of experience compared to the rest of the competition.
Just look at the success of the iPhone if you want to get a picture as to what owning an Apple laptop is like. These devices not only feature some of the best components on the market as a given they also have a variety of other features that make them worth owning as well. We'll take a look at a few of the best ones below.
1. Easy to Use MacOS
One of the best benefits of owning a Mac laptop is that you will be using the sleek and intuitive MacOS. If you don't have experience with this operating system, don't be intimidated. It's actually quite a bit less confusing than Windows once you get the hang of it.
Part of the reason for this is that Windows computers typically allow for a high degree of alterations of the system files and other aspects of the computer, which opens the door up for glitches and general confusion. Especially in earlier iterations of the Windows operating system, it was all too easy to literally delete the wrong file and send your entire operating system into an unusable or unstable state.
You're not going to have problems like that when using the MacOS. It's far more streamlined and built for user efficiency and accessibility. It also shares some commonalities with the features you will find on an iPhone or iPad, so if you have experience with these devices you will be right at home.
2. Powerful Hardware That Offers a Superior Experience
Of course, the operating system is just the beginning. Apple computers also come packed with the latest hardware that can have a significant impact on how you work and what you are capable of getting done. The MacBook Pro, for instance, is a professional-quality device that is suited for just about any kind of intensive work tasks. In terms of finding a laptop that offers a "desktop" degree of power and performance, Mac laptops are the way to go.
3. Great For Casual Entertainment
Apple devices come with a wide range of quality of life features that make them an excellent choice for anyone wanting to outfit their home with a powerful home entertainment system.
With a Mac laptop, you can easily play games, stream movies, video chat with friends in high definition, browse the web, and explore your interests such as art and video editing with ease. Whether you are searching for a laptop you can use to blog with and stay connected with your friends through social media, or one that will allow you to watch your favorite shows on Netflix every night without experiencing any performance issues, these laptops are exactly what you are looking for.
4. Still a Perfect Work Computer
That being said, Apple computers are often found in the workplace for a reason. While you may want one for the sake of having fun after a long work day, these devices are still the go-to option for professionals who need a high-performance computer that is suited specifically for a busy and intense work environment.
5. Highly Portable With a Long Battery Life
Another key facet of these laptops that is worth noting is their better-than-average battery life. Most portable Apple devices tend to have great batteries, which is just another reason why they are so sought after. When it comes to owning a computer that is not only powerful, but portable as well, battery life definitely comes into play.
The batteries on Mac laptops are certainly admirable and will allow you to easily get your work done while you are out and about. This also makes them perfect for using while you are moving from room to room. If you want to watch a whole movie while you are moving throughout the house doing chores, these laptops are the perfect choice.
6. Integrates With the Apple Ecosystem
It's Apple, what more can you say? If you own an iPhone, you already have experience with iTunes, the App Store, and the myriad of other features and apps that make Apple devices so popular. If you want a computer that uses the same kind of ecosystem and will integrate with apps you already know and love, an Apple laptop such as the MacBook Air will work for you.
After reading through the benefits of owning a Mac laptop, you might be wondering where to pick one up for cheap. Here at Mac of All Trades, we actually offer quite a few different Apple computers and laptops for sale that are not only powerful, but affordable as well. Take a look at our website and see for yourself.