Posted by Mac of All Trades Tech Team on Apr 19th 2021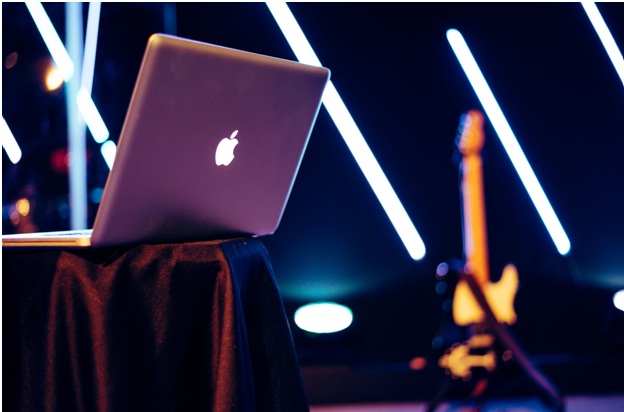 Are you in the market for a new computer? This can be an exciting time or a frustrating one depending on your needs and which computers are available to you. Without the right direction, finding a computer that is actually halfway decent can feel like walking through a minefield. How do you know which one will actually offer a great experience?
This is why you might want to buy a MacBook Pro. These Apple laptops have a reputation for being high-quality and dependable, which is exactly what you want out of a computer. If you are having trouble figuring out which direction to go in, this quick guide will help. We've put together 5 excellent reasons why you should consider buying an Apple MacBook Pro.
1. More Than Enough Processing Power
To start, the MacBook Pro line of Apple laptops simply comes packed with plenty of processing power. This means that these computers are ideal for multitasking and running cutting-edge apps without incurring slowdown or experiencing issues like lag and crashes.
MacBook Pros offer a professional-quality experience, with highly-rated Intel core processors and other high-end components that simply make them a dependable choice.
2. Sleek Portable Design
Despite the fact that MacBook Pros are suited for professional design and similar tasks, they are quite portable. This is one of the best reasons to invest in a high-quality laptop to begin with. These devices are easy to take with you wherever you need to go. Perfect if you enjoy working in cafes or if you like to pack up your work and take it home with you every day.
If you want to buy a MacBook Pro for the portability alone, you wouldn't be making a bad decision. These laptops offer an incredible degree of convenience given how much performance they offer as well.
3. Futureproof Apple Technology
Apple has been at the forefront of the tech world for a while now. Apple Macs have been around for ages, but over the last decade, Apple has completely rebranded itself as a high-end digital device retailer that specializes in computers and smart devices that go above and beyond.
In that regard, you don't have to worry about your MacBook Pro becoming outdated anytime soon. Ones that were designed four, five, and even six years ago still perform admirably compared to many common PCs you find in department stores. These computers are built with longevity and continuous usage in mind, so in that way they act as a true investment for your home office or work needs. By purchasing an Apple laptop like a MacBook Pro, you are essentially ensuring that you don't have to worry about getting another computer for years to come.
4. Great For Work or Home
Another perk of the MacBook Pro is how well it works for both home use and for work purposes. These high-quality laptops are just as good at playing high-definition movies as they are at performing intense graphic design tasks.
Whether you are in need of a dependable home computer that you can use for work tasks every now and then, or a dedicated office machine that you can take with you to your job and depend on for important tasks day in and day out, this is the kind of laptop you want to be using. With more than enough functionality to handle any kind of entertainment task and even many modern games, as well as the Adobe Suite and other key apps, this is the ideal laptop for you if you want a device that is equally suited for work or home use.
5. Reliable Compared to Other Computers
Above all else, the MacBook Pro is simply more reliable than most computers. As far as hardware is concerned, they are designed to stand up to rigorous use and will outlast the competition given the impressive specs that they feature. You certainly won't need to wrestle with one to get it to work the way you do with low-quality computers.
Finding a computer of this caliber that is within your budget can be somewhat challenging however, so if you have been searching for a laptop that fits this description and has a workable price tag to go along with it, you are in the right place.
Here at Mac of All Trades, we carry a great variety of used Apple computers that have been carefully refurbished in order to offer you the best experience possible. We even have plenty of MacBooks to choose from, so if you want to buy a MacBook Pro that you can rely on for years, we have exactly what you need.
For more information on the different model MacBooks we carry, check out our store, or call us at 800-581-8987