Posted by Mac of All Trades Tech Team on Dec 14th 2020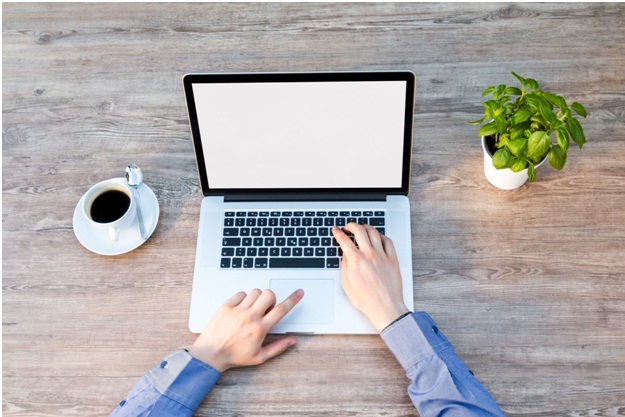 Purchasing a computer always comes with some amount of deliberation. What kinds of features are you looking for, how much memory do you need, what is the processor like? These common questions are only compounded when you start factoring in used computers as well as brand new ones. How do you know whether or not you are getting a laptop that's right for you and at a great price?
We've put together this in-depth guide that will help you see the benefits of used Apple laptops and why you don't always need to jump on the next new device in order to get the features and power you need out of your computer. We will also take a look at the advantages of Apple computers in general and how these well-made devices should factor into the buying process.
Finding a computer that perfectly suits your needs can be quite tricky, especially if you don't know exactly what you want at the onset of your search. By reducing the number of choices you have through the process of elimination, it can make everything a whole lot easier for you.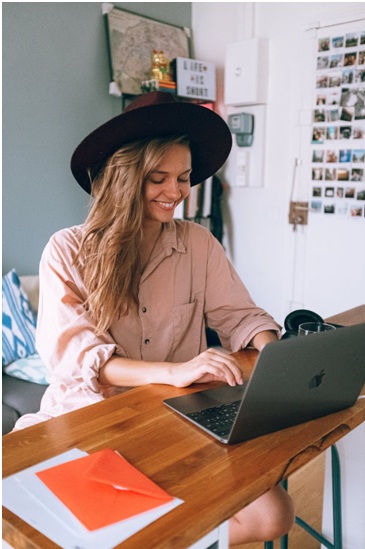 What to Consider When Purchasing a Laptop
There are a number of different points to consider when looking at a new computer. At this stage you have likely already determined that you want a laptop over a desktop computer, which is perfectly understandable. While laptops don't always stack up to similarly priced desktops in terms of raw power, they make up for it in portability and awesome features.
When it comes to Apple MacBooks specifically, these laptops usually come with several features that make them desirable over desktops, and you won't notice the difference when it comes to memory or power either. Apple knows how to design powerful workhorse computers that are just as suitable for casual entertainment as they are for professional work.
When you are determining your specific needs as it pertains to buying a new laptop, you are going to want to sit down and think about what you are really looking for out of your device. This will help you not only determine whether or not you want to purchase a new or used laptop, but the specific size and model as well.
Some of the various features and specs you want to consider are:
Screen Size
Bigger screens provide more usability for designers and also make watching videos more enjoyable, but this also means a bigger laptop overall. A smaller screen on the other hand may not be perfectly suited for intense design or media-related tasks, but may work better as an on-the-go kind of device, or e-reader.
Memory
This is how much data can be cached in the background at any given time. Most decent Apple computers have more than enough RAM these days to tackle any amount of multitasking or work. Only in the smallest or oldest models would you enter into territory that may not make such devices suitable for intense multitasking or graphic design. If you intend to do any professional work or gaming on your laptop, however, you want at least 16GB of RAM in your device.
Processor
There are a multitude of different processors out there, with confusing names that don't always make sense from a casual perspective as to which ones are worth investing in and which ones aren't. Suffice it to say that most Apple MacBooks have great processors that are specifically designed to work efficiently for that specific device in question. You can easily get lost trying to keep track of how many "cores" you want your processor to have and how strong each core is, but in general, this isn't something you have to pay much attention to, as Apple laptops aren't built with an optimal configuration.
Battery Life
This is something that matters more depending on how mobile you are as a computer user. If you plan on working during your commute or just don't like being tied down to an outlet all of the time, you want to make sure that your laptop has a great battery life. In general, Mac laptops have solid battery life, although at a certain point the intense graphic and processing capabilities of the more powerful MacBook Pro line begin to decline when it comes to battery power. This is easily remedied because in most cases, you're not going to be using these large laptops on the go nearly as often.
Internal Storage
This has always been a weak point for laptops in general, not just MacBooks. Most Macs include fast but modest internal storage that you will want to augment with the help of thumb drives and the cloud. Don't bank on your laptop having much in the way of internal storage, because this isn't typically thought of as a strong selling point in laptops. If you really need a computer that has a great deal of HDD space, a desktop should be your go-to option. However, with so much of our computing done in the cloud and on shared drives these days, HDD space is becoming less relevant. All you need is enough room for the operating system and your key apps.
Audio and Video Specs
If you are looking for a laptop because you want a reliable entertainment device, Apple has you covered here as well. While it's true that these computers are often thought of as professional devices, they also have plenty of features that make them the go-to choice for graphic designers and movie buffs alike. Most Apple MacBooks have solid audio and visual capabilities, but in order to get the best possible resolutions you may have to purchase a newer device.
There are other features that you may want to think about as well, such as webcam quality and built-in security features. Generally speaking, the newer the model, the more of these kinds of features your machine will have. At the same time however, there's a high likelihood that you don't need most of these kinds of features and that they apply to only a handful of situations.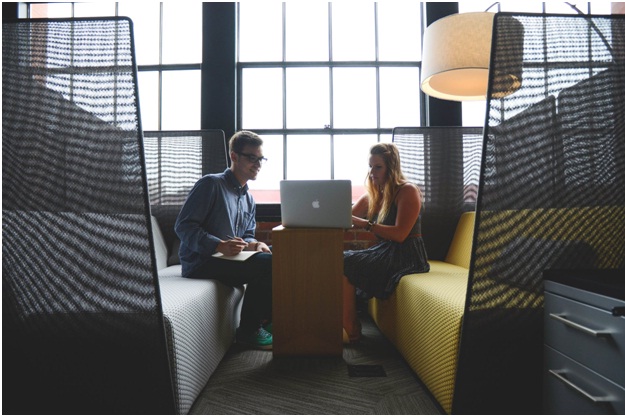 Why Apple Laptops Are Always a Great Choice
Regardless of which model of Apple laptop you select, and how new or used the product is, you're in good hands when it comes to Apple computers in general. These computers make a great choice whether you need a professional-quality machine to use at your job, or simply a casual home entertainment device, because they are all designed with a high degree of quality.
Apple has solidified itself as a brand that exemplifies quality in all of their electronics. The iPhone is a perfect example of this. After a decade, Apple's signature line of smartphones is still considered to be a cut above the rest. Even if there are a select few smartphones that can somewhat measure up to the iPhone when it comes to specs, there is something about the brand name and aesthetic presentation that comes with an iPhone that exudes quality.
Apple MacBooks are no exception. These devices are constructed with high-quality materials and are designed to perform at a professional level. Even the small and lightweight MacBook Air series is known for being fast, powerful, and efficient. Loved by college students everywhere, these handy computers can endure an incredible amount of wear and tear, not to mention constant use, and still remain perfectly functional years later.
If you have had trouble deciding which kind of laptop to choose, there's no question that you will get a great amount of value from an Apple computer, regardless of the make and model. Even if you are looking for a truly high-end device that you can perform 3D animation and intense gaming on, a MacBook Pro will more than do the job.
Are There Any Advantages to Buying New?
The big question is, is there any real advantage to buying a new laptop? Used Apple laptops have all of the same specs and power, and most of the same features as well. If you can get your hands on a reliably refurbished MacBook, there aren't very many realistic reasons to go with a newer model.
One reason you would want to spend the extra money on a brand new laptop is if you are simply chasing a certain new feature. While the newest features on the most up-to-date MacBooks aren't revolutionary by any stretch of the imagination, maybe you simply want that extra bit of resolution and graphical fidelity when watching BlueRay movies or gaming. That is perfectly understandable.
There are a handful of other features, such as the Magic Keyboard, that is only found in the newest MacBooks. These features, while interesting and somewhat useful, don't justify the higher price tag for most users. In fact, when it comes to certain improvements such as memory speed and processing power, it is unlikely that you would even notice the difference, because it is difficult to push these devices to their limits as it is. If you want to wring every bit of juice you can out of a computer, that's perfectly fine, but in the vast majority of cases, used Apple laptops will cover all of your needs and then some.
The Benefits of Purchasing Used Apple Laptops
On the other hand, the main benefit you will get out of purchasing a used model rather than a brand new one is that you will essentially be saving money purchasing virtually the same quality. Used MacBooks look and function just like new models and are virtually indistinguishable from one another. If you have your sights set on a MacBook Pro that has some pretty impressive specs, you can save a good bit of money buying used, and you will be getting the exact same processing power, memory, and everything else.
There may be a certain stigma toward buying used products, but with a reliable and comprehensive refurbishment process that ensures the functionality of the device, you can feel confident that you are getting a quality device that will last you for years. That's why here at Mac of All Trades, we have developed a comprehensive refurbishment and restoration process that helps prepare our used MacBooks for resale the right way.
One of the other great benefits of purchasing used computers is that it is a more sustainable, eco-conscious way of shopping. Millions of computers are sold every year around the world, yet we rarely question where these devices end up once they are discarded or thrown away. When you purchase a used device, that's one less computer that needs to be made, and less resources being used to make it. Given the short "life cycle" of so many electronic devices, it's important to realize that you don't always have to chase after the newest models when there are hundreds of perfectly good options already available, and at a much more affordable price as well.
If you are concerned about warranties and support, the good news is that when you shop here at Mac of All Trades, you don't have to worry about placing your trust in a device and then not getting what you expected. All of our computers go through an extensive restoration process, and are also backed by a warranty. On top of that, we excel at customer service and satisfaction, and make this one of our priorities. If you can't find the specific kind of laptop you need as you browse through our online store, we can assist you.
Ultimately, if you are interested in purchasing an Apple laptop and want a high degree of quality at a more affordable price, you can't go wrong buying used. Even if you need a workhorse computer to get you through college or to utilize for business purposes, our refurbished Apple products are just what you are looking for. Have a look at our selection and see for yourself, or reach out to us at 800-581-8987 for more information.