Posted by Mac of All Trades Tech Team on Sep 2nd 2020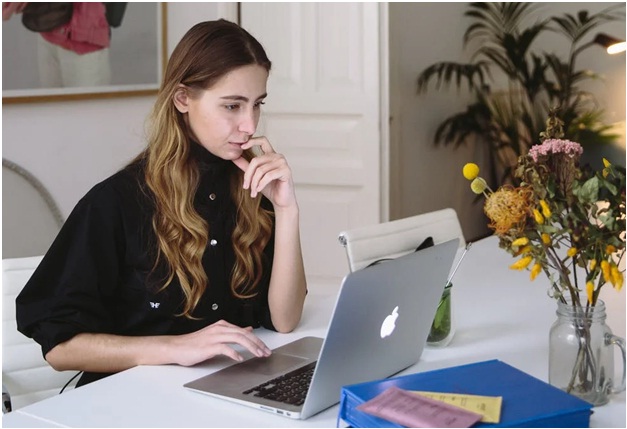 Have you been thinking about getting a used MacBook but aren't sure if it will meet your expectations? This guide should assuage some of your fears and help you understand why a refurbished Apple device is such a great investment.
The appeal of a fully-functional brand new laptop is of course a huge draw. The impression of used products as inherently inferior is still something many consumers struggle with, and for good reason. In many cases, used products are likely to come with their fair share of problems. This however should not dissuade you from looking at a high-quality refurbished MacBook as a viable option for your computing needs.
Understanding the Refurbishment Process
Here at Mac of All Trades, our Apple devices all go through a comprehensive refurbishment process that covers every aspect of restoring the device and getting it back to factory quality. We invest a lot of time and care into every device to ensure that they not only function to spec, but also look as if they just came off the factory floor yesterday.
If you have experience purchasing used appliances and other items from department stores or off of friends, you know that the term "buyer beware" is certainly applicable. Oftentimes, used products simply aren't put through enough quality control to ensure that they are completely functional. When you buy used, it's not uncommon for the very same defect or issue to crop up again that originally landed the item in the return bin in the first place.
This is why we make a distinction between merely used and certified refurbished. The process of refurbishment is far more involved than a simple quality control check. When we receive a MacBook for resale, it goes through a meticulous process that checks for hardware defects and cosmetic issues to ensure that the machine looks and feels as though it were brand new. We install a brand new operating system and make sure that the computer is fully functional in every sense of the word before resale.
Relying on Our Certified Refurbished MacBooks
It's one thing to check over a used product and stick it back on a shelf, but it's another thing entirely to restore a device and stand by it. Our devices are certified refurbished and come with a hardware guarantee because we know how important it is to have a computer you can rely on.
We use computers for just about everything these days, which means you need to be able to rely on them in a pinch to perform any number of important tasks. Whether you are trying to do your taxes online or if you are in the process of completing an important project and you're up against a stiff deadline, you need a computer that will pull through and carry the workload.
Apple makes an array of high-quality products that are suited for professional tasks, but that image of relying on a used device may linger in the back of your mind. Can you really trust a "refurbished" device to handle your daily tasks and even your professional ones at that? This is why we take our refurbishment process seriously and offer a guarantee, because we know how critical it is to be able to rely on your computer to get the job done.
Our certified refurbished Macbooks are exactly what you need if you are in the market for a new computer and aren't thrilled about spending full price. You can still get the same amount of quality you expect from an Apple at an affordable price by simply trusting in one of our refurbished models available right here in our store.
A refurbished MacBook is an incredible investment because you are essentially obtaining the full power and functionality of an Apple Mac without the high price tag. This is especially useful if you need all of the features and power of a Macbook but don't quite have the budget for a brand new model. You can rely on our certified refurbished models to effortlessly handle your workload and help you do whatever it is that needs doing.
There's no question the difference that a great computer can make if you need one for your home office, school work, or entertainment needs. If you are thinking about purchasing a MacBook for yourself and want to save a little money, you will find that our Apple products will meet your needs perfectly. Just take a look through our store and you will see why we are one of the most trusted sources for Apple products on the Web.
No matter what you need to accomplish, you can expect that one of our high-quality refurbished MacBooks will help you take care of the task at hand.