Posted by Mac of All Trades Tech Team on Feb 20th 2020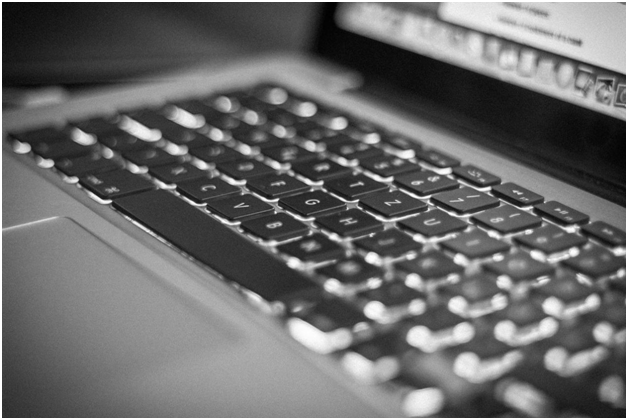 When it comes to technology, everyone wants the best. You want a device that has the ability to do it all, last many hours on a single charge, store all the files you could ever possibly need, and operate at very fast speeds. Many people know that if they want the best they can get when it comes to computers, laptops, tablets, and phones, Apple is the leader.
For many years, Apple has been the epitome of great performance when it comes to computers. Because they are the leaders, the cost of a brand new device is usually a premium price. A lot of people end up having to settle for something else that isn't of the Apple brand due to a more attractive cost, but these laptops can start to lose performance capability within a couple of years, depending on how much you use the device, and you go right back to searching for the long-term answer.
You know the reputation that Apple computers have for being long-lasting machines. It's not a surprise that many people want to have an Apple device to solve all of these problems. One of the ways that people can get an Apple MacBook at an affordable price is to choose a used or refurbished model.
There are many reasons why you should get a refurbished MacBook. Today, we will review some of these reasons and tell you why Mac of All Trades is the place to go.
A Machine That Works Well - A lot of people can get turned off by the word "used" or "refurbished" but in reality, you may be getting something that works better than any machine you have ever used before. Apple computers operate at great speed and efficiency, so much so that even after a few years of use, they are still operating quickly. Labeling a product as used or refurbished can also be a bit misleading at times. An Apple MacBook becomes a used product once it is removed from the box, so even if it was never powered up, it is labeled as a used item. In the same sense, a refurbished MacBook has undergone some form of work to get back to very good working order so you get the closest thing to having a new model that was previously used at a price you can afford.
Better Storage - MacBooks come with very large storage space, especially for the price. When you consider that buying used or refurbished allows you to save some money, you can get a unit that has a lot of capabilities to store files of all sizes and still operate well. If you are someone who has a lot of things saved to your computer, whether it is photos from family vacations or a number of files that are related to your job, this is the laptop for you.
Longer Battery Life - One of the things that Apple has used to distinguish themselves is to provide you with a battery life that can last you for most of the day from start to finish. Some batteries in new MacBooks are able to last up to 16 hours a day, essentially your entire day. Even a used or refurbished model that doesn't have a battery with full capacity can still give you many hours of life and last you the entire workday.
With Mac of All Trades, you can get a great selection of various Apple MacBooks from the lightweight and easily portable Air to the Pro that comes with many of the same benefits as an iMac. Getting a refurbished MacBook is extremely easy with Mac of All Trades.
All you have to do is visit the website and select the device you are looking for. A list of available products will appear, listing some details about the product and the condition and a price. Between the quality of the laptops and devices available and the great prices you can get by choosing to buy refurbished, it is a tough offer to refuse.
So head to Mac of All Trades today and take advantage of the opportunity to finally own the Apple MacBook you have always wanted. With the performance and appearance of these devices being in good, very good and excellent condition, you will be able to experience getting a MacBook without having to pay a premium. With the help of our experts, the perfect model is here and waiting for you. All you have to do is check out Mac of All Trades and find it for yourself.