Posted by Mac of All Trades Tech Team on Dec 5th 2020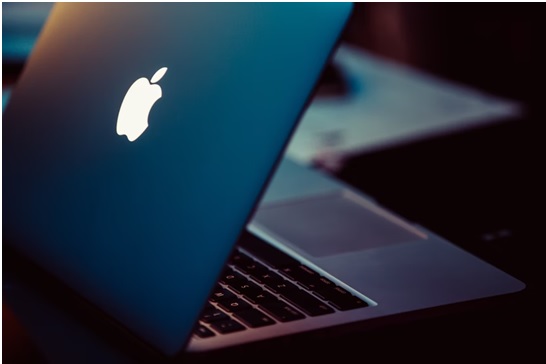 Apple's line of MacBook Pros deliver an incredible experience, but even if you are tempted to grab one for yourself, their price could be a roadblock for you. If your search for a cheap MacBook Pro has led you here, you're in luck, as we're about to detail exactly how you can get a great deal on one.
A Brand New MacBook Pro Isn't Always The Right Choice
What are you looking to get out of your new laptop? This is the first question you should be asking yourself if you are thinking about buying one. These days there are hundreds of different features and specifications to choose from when it comes to computers and laptops, so it's important to analyze your specific needs before you go out chasing one.
Having a computer that doesn't match up with your needs could be a waste of money, time, or both depending on the situation. For instance, if you heard about how great MacBook Pros are but you splurged on a brand new 2020 MacBook Pro 16", and you only plan on using it for college essays and chatting with friends, you may have just thrown away a good chunk of money.
Likewise, if you are a professional animator, a MacBook Pro 13" might not have the screen size or power configuration you are looking for, which could force you to waste a ton of time on projects that would otherwise take less time on a laptop that's better suited for you.
It's worth investing a little time into jotting down your specific needs so that when you're looking for the right computer, you don't wind up getting a mismatch. There's a MacBook Pro out there with your name on it, and it may not cost as much as you think if you take a step back and analyze your needs.
Apple packs their new devices with a ton of state-of-the-art features that are rarely applicable to everyone. The multitude of high-performance cameras on the newest top-of-the-line iPhones are great and all, but how many of us can actually put them to use? A brand new MacBook Pro is similar in the sense that some of the features they have may seem cool or interesting, but they won't actually provide any practical everyday use for you.
The same goes for the specifications of your laptop. Those incredible amounts of storage space, memory, and processing power may sound useful, but there's a high likelihood that unless you are performing intense graphic design or video editing, you would do well with a computer half as powerful and still wouldn't max it out. Wasting money on specs you don't need or use is like purchasing a Lamborghini just to pick up your groceries. Doesn't make much sense, does it?
Have You Considered Buying Your MacBook Refurbished?
The solution to finding a cheap MacBook Pro that has the right specs and features for you is to purchase yours refurbished. Rather than going out and buying the first Apple MacBook you see on the shelves, it's worth looking around for a high-quality used model.
By purchasing a used laptop, you stand to save a ton of money and may be able to find a device that's more in line with what you need it for. Even if you need a powerful MacBook Pro that has enough processing power and graphics capabilities to handle professional graphic design tasks, a refurbished model will likely meet your needs.
The key is finding a reliable outlet for MacBook deals. You don't want to go with just any used computer that happens to grace your Google search results, because the devices in question may not be properly vetted. When searching for refurbished MacBooks or other electronics devices, it's always important to note the actual refurbishment process and whether or not the company is dedicated to providing excellent service.
Finding Great Deals on Apple Products
If you want to get an incredible deal on a MacBook Pro or any other Apple device such as an iMac or iPhone, you're in the right place. Here at Mac of All Trades, we have a great variety of different Apple products that are not only high-quality, but affordable as well.
All of our devices go through a meticulous process of refurbishment that ensures they are in top shape and working order before being re-sold. Customer satisfaction is paramount for us, so we take time on each and every device to make sure that it is worth reselling to begin with. Our MacBooks are certified refurbished and come with a warranty as well, which means you can place your full trust in them.
Don't bother wasting your money on a brand new computer when you can get a device that meets your specific needs and will provide an excellent experience right here at Mac of All Trades.