Posted by Mac of All Trades Tech Team on Oct 22nd 2020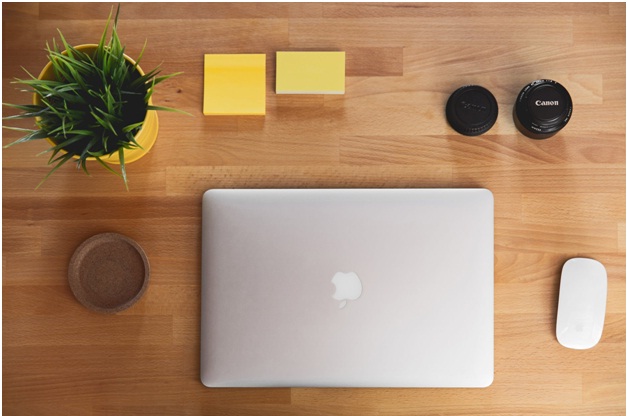 Are you in the market for a new laptop and are weighing your options? The following points may be able to help you in your search. Clearly, you want a reliable and powerful laptop that doesn't feel clunky and will actually last you for several years without slowing down or wearing out. You also want one that's streamlined and easy to use, yet has plenty of features to help you accomplish your daily tasks.
Mac laptops fit this description just about perfectly. If you are not necessarily a Mac person and have never owned one, don't click away just yet. There is a reason why these devices are so popular among college students and professionals, and it's not because of their power alone. The truth is, Macs are quite easy to use and offer an array of other features that make them an attractive option even if you aren't computer savvy or an "Apple person."
High-Quality Hardware in a Mac Laptop
The first point that stands out about Macs is their hardware. These computers are built to perform, and this should come as no surprise. Apple doesn't skimp on specs, whether it's for their computers, iPhones, iPads, or anything else. It's kind of what they are known for. While some view Apple products as overpriced and complicated, the truth is that Apple infuses quite a lot of quality into each of their devices. The MacOS is also quite intuitive, and can feel far more streamlined and simplified than many comparative operating systems.
When it comes to a Mac laptop, you're going to get a computer that can easily handle all of your apps and help you perform an array of professional tasks with ease. You won't have to worry about glitches, slowdowns, or crashes, because Apple products are simply built for rigorous professional use. Beyond simply the processor and graphic elements, the actual chassis of a Mac is typically very durable, which is a philosophy that carries over to the iPhone as well. The actual physical materials used in these devices isn't the same old cheap plastic that is so common in the industry. With an Apple Mac, you know you are investing in quality hardware above all else, which will translate directly into performance.
Perfect Size and Weight
One of the best parts about Apple laptops is that they manage to cram a lot of powerful hardware into a slim lightweight frame. While there are certainly other laptops out there that pack a punch, these machines also tend to be quite clunky and heavy, to the point where you would not feel comfortable carrying them around regularly.
Mac laptops are built with convenience in mind, and are extremely portable. You won't feel awkward trying to pick up your device and move it to another location, in fact, they are true "laptops" in every sense of the word. A MacBook is meant to be used on the go with ease, which is a far cry from some other laptop brands, which are not nearly as portable.
This combination of portability and power means Macs are perfectly suited as the go-to device for busy professionals and students who need a reliable computer option to use in transit. Rather than being tied down to a workstation, these computers offer the same kind of power and functionality as a desktop computer without the literal "strings" attached.
Secure and Easy to Use
The other main benefit of a Mac laptop is their secure nature and overall ease of use. Despite their reputation for being suited only for tech professionals, Macs are just as easy to use as an iPhone. They are actually designed more so for the average user, with much simpler and streamlined operating systems than most other kinds of computers, and an interface that doesn't have much of a learning curve at all.
If you want a computer that is reliable, lightweight, and will offer you a complete experience whether you are a casual computer user who simply wants to watch movies and check email, or a professional graphic designer who finally needs a powerful laptop to use on the go, an Apple Mac laptop is what you're looking for.
Where to Find an Affordable Mac
Even if you have come to the conclusion that an Apple computer is right for you, there is still a chance that the price might spook you. After all, Apple products, as high quality as they are, have somewhat of a reputation for being on the pricey side. That's why you need to look into getting a certified refurbished model. Here at Mac of All Trades, we carry a wide variety of reliable Mac laptops, from slim and efficient MacBook Airs to powerful MacBook Pros, no matter what kind of laptop you need, you will be able to find it here in our store at a price you can afford.