Posted by Mac of All Trades Tech Team on Jan 19th 2021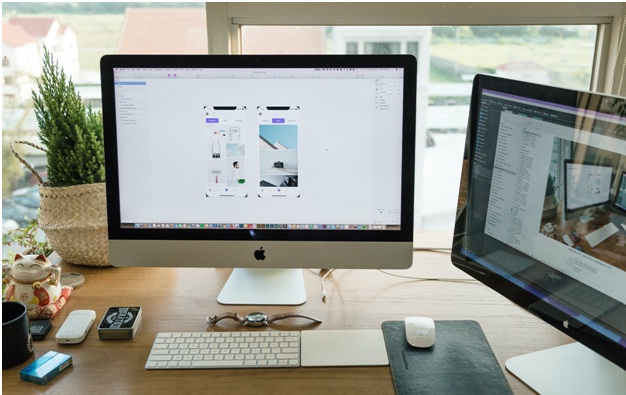 It's time to purchase a new computer for your home office, but finding one that fits your specific needs and budget can be tough. It's easy to run out to the nearest electronics store and grab the first cheap computer you see, but chances are this machine won't give you the kind of reliable performance you are looking for, especially if you intend on using it for work.
If you need a dependable computer, you may want to consider purchasing an Apple iMac that's refurbished. You have the best of both worlds: a high-quality computer that's capable of delivering a professional experience, but at a reasonable price.
Desktop computers come in a huge variety of different sizes, specs, and degrees of quality, so knowing which one to select for your workstation can be difficult. However, an informed decision here can mean the difference between a lackluster experience and a great one. That's why we've put together this resource on the ideal workstation computer and how you can find one that doesn't break the bank.
Why Apple iMacs Are Perfect Workstation Computers
Let's begin by going through some of the most important qualities of the Apple iMac. There's a good reason why these computers are so popular in professional environments. With beautiful wide-screen displays that are high resolution and crystal clear, powerful specs that allow you to perform more work with less hassle, and quality construction that will put up with years of constant use, it's no wonder why so many people prefer them.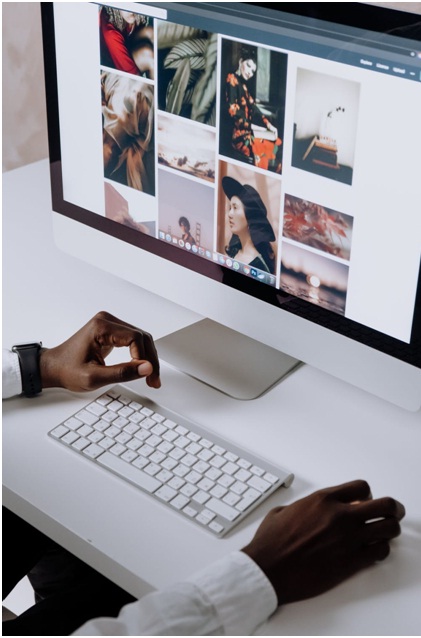 Why not select an Apple laptop instead of an iMac? There are advantages and disadvantages to both, so it really comes down to what your specific needs are. If you are on the hunt for a truly powerful computer that will act primarily as a workstation unit, the iMac is the surefire winner. These computers are designed to deliver a professional experience, so you won't find anything lacking. If mobility is not a concern, there's no reason to go with a laptop here.
The display is a major reason why these computers are a workstation favorite. While the bigger MacBook Pros do have respectable displays, they can't compare to the wide-screen, beautiful displays of the iMac line. The larger screen area is essential for anyone who works with an abundance of visual media, such as graphic designers, video editors, web designers, marketers, and social media managers. Even multitasking is greatly streamlined with the help of more screen area. Laptops do offer their own set of advantages, but if you have no need for a portable device, you can't ignore the allure of having one of those beautiful large screens to work with.
Another key benefit of the iMac, as opposed to other kinds of computers, is their low profile. The Apple iMac is a monitor and computer in one, which is still somewhat rare in the industry. Most Windows PCs, even highly customized and high-quality offerings, don't combine the monitor and computer unit very often, if at all. Models like the HP Envy, while respectable, don't offer the same kind of slick performance as the iMac and have yet to take off.
The iMac is easily one of the most accommodating workstation computers on the market. Its slim profile all but ensures that you will not only have more than enough room to fit it on your desk, but you will also ultimately save a ton of room by not having to worry about placing the actual computer anywhere, which would be mandatory with most PCs. While this isn't a huge selling point by itself, it does sweeten the pot a little. Especially if you have a small desk or tend to have a cluttered workstation in general. Every bit of extra room helps.
From a specs standpoint, iMacs have more than enough processing power, memory, and storage. Whether you intend on doing some light graphic design, or need a true workhorse computer that can help you with 3D animation or high-definition video editing, this is the machine you want sitting on your desk.
The Best Reasons to Invest in a New Computer
There are plenty of good reasons to invest in a new computer that's as reliable and powerful as an Apple iMac. If you have spent years relying on so-so computers to get your work done, you will be amazed at how efficient you can be with the right computer. High-quality machines do actually make quite a difference.
Sometimes something as small as load times in between opening apps and different browser windows can eat into your day and you may not even be realizing it. A ten-second delay here, a stutter there, and before you know it, large chunks of the day have been wasted because of inefficiency.
You also have to consider the frustration factor. Do you really want to purchase another computer that leaves you stressed whenever you use it? For work purposes, even if all you need is a reliable word processor and a web browser, you don't want to have to deal with annoying glitches, stuck screens, and crashing all of the time. A high-quality computer is a peace-of-mind investment, one that will save you a ton of hassle in the long run and may even help you work at a better pace than you ever thought possible. Apple devices are built with this kind of efficiency in mind, so an Apple iMac that's refurbished is worth the investment and then some.
Working a Computer Into Your Budget
One of the biggest hurdles when it comes to getting a great computer is the price. Professional-quality computers aren't exactly cheap, and that's for good reason. Top tier processors cost quite a bit of money, and graphics cards are also quite expensive. Quality components that deliver a superior level of performance can quickly bump up the price of a workstation, and before you know it, you could be out of your budget.
It's unlikely that you will be able to get a great computer at an affordable price if you rely on a mall or department store. The selection isn't good enough and they rarely display used items. Even when they do, there aren't usually that many to choose from, and you can't be sure of the refurbishment process. All in all, you need a more reliable way to find a computer that falls within your budget, and this requires a better selection of high-quality devices at different price points.
Here at Mac of All Trades, we offer a large selection of different Apple iMacs, all of which have been through extensive testing and refurbishment to ensure quality performance. Rather than the limited selection you are bound to find in most department stores, our online store has a wide range of models that will help you find a specific unit that will meet your needs.
One of the keys to remember is that you don't necessarily need the newest iMac model. This is counterproductive in most cases and will likely break your budget. By purchasing a refurbished model, you can save money and better control how much you spend by selecting a model that is more in line with your needs. Don't need the newest model for your work? You can select one that is one or two years old, which will be much more affordable but will still offer more than enough power and performance to help you with your work.
What Are the Alternatives?
If you want a dependable, well-made computer at a decent price, you don't have very many options. One route you could try is building a custom PC and taking special care to research each and every component to figure exactly how much performance you need, and then building the computer to fit your budget exactly. Even if you have enough experience to put together the machine properly, the problem with this method is that you are still going to wind up spending quite a bit more than if you were to purchase a refurbished iMac. The reason is that if you purchase individual components like RAM and a processor, you're not going to get a discount. In fact, these components can be quite expensive on their own outside of special sales. You will likely have to compromise a bit on your specs, which isn't a problem if you don't need them. You still have to factor in building the machine yourself, and the fact that you will need a monitor as well.
When you factor everything together, you are unlikely to find a better solution to your workstation needs than with a high-quality Apple iMac that's refurbished. Nowhere else will you get this level of performance combined with the iMac's slim profile, at such an amazing price. In our store here at Mac of All Trades, you will find a great array of different iMacs, all of which have been restored and are just what you need as the centerpiece of your office or workplace.
Why a Refurbished iMac is an Excellent Choice
The difference a quality computer can make in your daily work tasks can be quite substantial. Your home office or workstation should be equipped to make your life easier and make tasks feel easier to accomplish. Many of us settle for computers that don't quite live up to this goal, and then frustration sets in when they don't perform up to our expectations.
Rather than deal with a disappointing device, it makes far more sense to carefully investigate which kind of computer would be right for you based on specs and budget. You don't have to spend a fortune to get a professional-quality Apple computer, as long as you know where to buy them.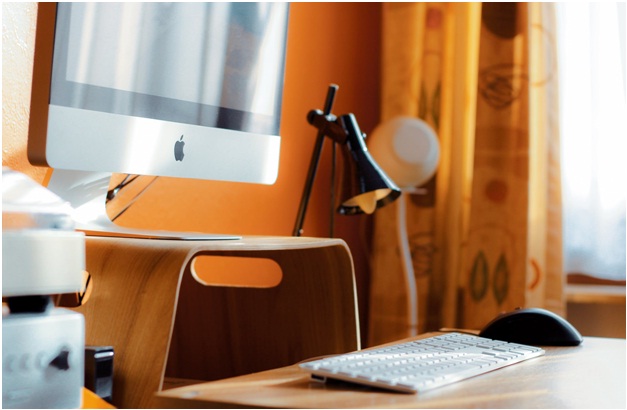 We know how important it is to have a reliable computer that is able to handle your workload and adapt to your needs, and you shouldn't have to take out a loan just to get your hands on one either. If you never thought about buying a used computer before, now's the time, because with the right care, a refurbished Apple device functions as if it were just taken off the factory floor.
With a used Apple iMac, you can expect fast and responsive performance for years to come, all backed by Apple's powerful and secure MacOS. These computers feature top-of-the-line specs that won't be strained, no matter how many browser tabs you have open or how many apps you are running. In order to put together a workstation that is truly functional and that won't let you down when you need it, the right computer is an absolute necessity. The iMac certainly meets the requirements of a professional-quality device and is more than suited to handle any task you need done.
You can count on our refurbishment process as well, so if you have any second thoughts about owning a used device, that's not something you need to worry about. All of our machines are certified refurbished and are tested for usability before ever being listed for sale. This means you can fully rely on one of our computers to help you outfit your workstation with confidence. Apple is simply a brand that knows how to build a stellar computer, and the iMac is perhaps one of their finest lines of computers to date.
Ready to get your hands on a workstation computer that's not only powerful, but affordable as well? Take a look at the selection of iMacs we have here in our online store. You will notice the variety of different options we have available, which you would be unlikely to find in most brick and mortar locations. If you have any questions about the specifications of one of our iMacs or about the refurbishment process, in particular, you can also contact our team at 800-581-8987 and we would be happy to answer your questions and help you find the iMac that's right for you.