Posted by Mac of All Trades Tech Team on Jul 28th 2020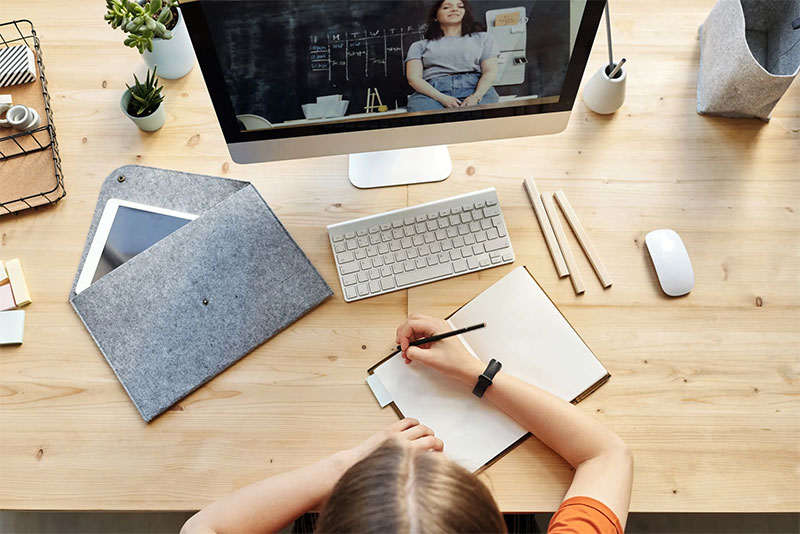 Having a reliable home computer can provide you and your family with plenty of entertainment options as well as a host of practical applications as well. Having a dedicated place in your home where everyone can check their email, work on projects, perform research, or simply stream a movie can be extremely beneficial, but the key is finding the right computer for the job.
What you don't want is to settle for just any computer that you happen upon in your local department store. If you want your family to get the most out of a home computer or workstation, you should think about investing in a quality machine such as a refurbished iMac.
The Value of a Powerful Home Computer
While you might not think that it's all that important to have a powerful computer for general home use, it can come in handy especially if you intend on streaming high definition movies or performing any serious work on it from time to time. Ultimately when you are searching for a computer that your whole family can make use of, you don't want to invest in a machine that will quickly begin to experience slow-down and signs of wear from regular use.
Rather than settling for a low-quality option, you should consider an Apple iMac to use as a home computer. While these impressive computers are typically thought of as professional machines more likely to be found inside of graphic design studios or digital marketing agencies, they also make excellent home computers as well. It's important that if you want to receive a high degree of functionality out of your family computer that you take the time to actually invest in a quality device, otherwise it's simply not going to meet your expectations.
Optimally, you want your home computer to act as an entertainment center and workstation that can provide your family with a great deal of functionality. This kind of value is hard to achieve with a computer that doesn't have a lot of memory or hard drive space and that experiences lag at the first sign of multitasking. You might think you can get by with a low-spec computer, but this isn't 2008. We expect far more from our computers and what they allow us to do. If a computer isn't at least as fast and efficient as our smartphone, we don't want anything to do with it.
This is why you need to take your time and look for a high-quality refurbished iMac that can act as a centerpiece of your home by providing a great deal of functionality and connectivity. Apple is known for designing powerful computers that are widely used by professionals because they are reliable and efficient. There's no reason to expect anything less from your home computer as well. An iMac is a well-designed computer option that is packed with features that will allow you and your family to watch movies, video chat with friends, play games, multitask, and work quickly and efficiently, without any signs of hitching, lag, or other issues typically associated with low-end computers.
Where to Find a Refurbished iMac For Your Home
The key to acquiring this level of functionality in your home however is to find a quality computer that's also affordable. In that regard, you should take a look at our selection of refurbished iMacs that we have right here in our store.
You may have briefly considered purchasing a quality computer such as an iMac in the past but were turned away by the price. It's true that Apple products typically cost more because they are higher in quality. Apple has become a name that's synonymous with high-quality mobile devices and computers, especially when it comes to their flagship device, the iPhone.
If you purchased a certified refurbished iMac however, you will be receiving a powerful computer that is far more affordable. Rather than paying full price for an iMac, you can easily look through our store and find one that suits your needs at a reduced price. Our refurbished machines go through a meticulous process that ensures they are functioning properly and looking like new, and are guaranteed with a warranty. If you are searching for a quality home computer, a high-quality iMac is perhaps the best decision you could make.
Having a reliable home computer can not only provide your family with loads of entertainment and connectivity but is also a great asset to have around if you need a place to sit down and get some work done at home or perform other intense computing tasks without having to be in the office or rely on a laptop. If this sounds like something you need in your home, take a look through our store to find the iMac that's best for you or call us up at 800-581-8987 and we will help you with any questions you may have regarding our quality Apple devices.