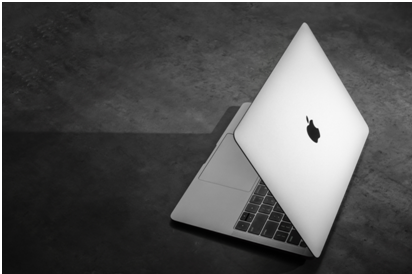 Lovers of Apple products have many avenues by which to go about feeding their desire for great technology even if their tastes don't require the latest and greatest. There are a lot of users out there who can get by with the functionality of older laptops and other technology and don't even have much use for what newer models can afford. Sometimes the case is that users aren't even aware of the full suite of functionality offered by some newer models.
New or aged, Apple has been responsible for making many technological innovations and developing products that have absolutely revolutionized the way consumers interact with technology and even go about their days. That is no exaggeration, either. The iPhone made the use of smartphones widespread and brought more people than ever into the fold of 'those who keep a computer in their pocket.'
Other products like the series of Apple Watches have given consumers the ability to keep real time tabs on their fitness goals and track their health. With products like these, consumers can synch up their other devices and keep aware of meetings, notifications and messages as they come in, in real time.
Now, Apple can't really be said to have developed the personal computer or even to have popularized it, but Apple Macs and Macbooks are still beloved examples of technology designed with serious users in mind. Apple products are widely hailed for their seamless user experience that enables instantaneous communication across devices - great for professional and personal use. They are also made from the highest quality components available. As an example, many Apple MacBooks are machined from a solid billet of aluminum before the rest of the parts are assembled therein, making it not only lightweight but strong.
Many Apple products are also capable of running very intensive programs for designers that require fast processors and a large amount of memory. While this will absolutely and necessarily vary by the model, many iMacs and MacBooks are well esteemed for their ability to support such features.
Then of course is their widespread appeal to last for a long time and the relative resistance they exhibit to many cyberattacks. This is changing over time, and is in part due to the fact that other systems are more prevalent and thus more suspect, but that is not a hard or a fast rule. Generally, Apple hardware and software is built for the long haul and lasts for many, many years.
The point of all this is that there's a reason that Apple products are so widespread and nearly universally loved. They are quality machines that last a long time and offer great performance, functionality and aesthetics.
Take, as a specific example, the Apple MacBook Air 11. The Apple MacBook Air 11 is the smallest and lightest MacBook that Apple produced, being only slightly larger than an iPad. That being said, that makes it ultra portable and perfect for itinerant professionals and students who are constantly on the go. It is dependable and lightweight, which makes it perfect for anyone who needs to be able to stash away a laptop with limited space, or have nearly constant access to one.
Even so, the Air 11 brings users that portability with no loss of functionality. It's so weighed down with features it's hardly short of a miracle that it's called the Air in the first place. Their backlit display, while it doesn't offer the graphic clarity of some other Apple products, is still a steal, and this little laptop offers great battery life and super performance usually only found in other, larger computers.
Although specifications can vary slightly, most of our MacBook Air 11 models feature an Intel Core i5 processor for unbelievable speed in a ridiculously compact package. With 4GB of RAM and 128 of SSD storage in most models, they are very fast, very powerful, and very capable in their class. For users that need to surf the web, work remotely, or are just looking for a fast and powerful little laptop that is thin and light and offers the rest of the benefits for which Apple is known, this is a great choice.
Why Get A Used or Refurbished Unit?
Well, the point to be made with this particular model of MacBook is relatively moot since Apple stopped producing it. We've already covered the reasons it makes an objectively excellent laptop for the purposes described. However, even if it were still being produced, here are some great reasons you should consider buying a used or refurbished Apple laptop (or any other Apple product besides an 11-inch MacBook Air) from us here at Mac of All Trades. It all comes down to a few basic reasons why it's well worth your time and money to go for a used or refurbished model.
Save Yourself Some Dough
The first reason is fairly self evident. We basically already said it in the immediately preceding paragraph. Get yourself a used or refurbished Apple product, whatever it is, and you'll be saving yourself some money.
Not that you can go to the store any longer and pick up a MacBook Air 11 that's new, because you can't. That being said, when it was new a few years back, it would set you back something around 900 dollars. Today, though you can only acquire one that has been used in some capacity or other, it will cost you only a fraction of that.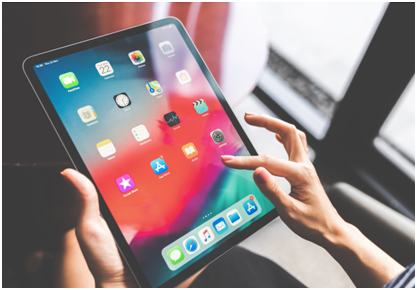 Consider what it will cost you to get a new model of another, different Apple product from the store. In most cases (if not all) you will save significantly by buying used or refurbished. That's money you can put in the bank or put towards other newer peripherals or software that you can pair with your used or refurbished device. In many cases you can get a refurbished or a used model that would cost you twice as much or more if you were to front the money to buy it new.
So you might be thinking that there's a reason to pay more money for a new model. You might be thinking that that is the premium for quality assurance, that you get peace of mind spending money on a new model since it will be covered by different guarantees or that you know a new model has never been taxed or abused. Yes, a new model has never been used before, but when you realize what level of effort and care goes into restoring a refurbished unit or how meticulously we grade our used units you'll realize there's very little reason not to save the money.
That brings us to the real meat of the matter. You can get lots of technology for a lot less than what the price of an Apple would be, but that doesn't mean you'll be getting the same quality. That's where the real value comes in. It's not about the fact that you can get an Apple MacBook Air for less here at Mac of All Trades than you could new. It's about the fact that the value is still there. So, without further ado:
There's Little to no Loss of Functionality
It's important to compare apples to apples when you're talking about price and value and be particularly careful about comparing apples to oranges. For example, you can get a literal paper notepad from the dollar store. That's going to cost you a ton less than an Apple MacBook Air 11 is going to cost, but it's not going to bring you anywhere near the same level of functionality.
All over-the-top hyperboles aside, a MacBook Air 11 is essentially a MacBook Air 11 whether it's new or used. True, a computer can be harshly used, but when it comes to our process (on which we will elaborate further shortly) we're basically safeguarding our technology against lack of functionality.
This is where the real savings come into play. If you can find yourself a used or a refurbished Apple MacBook Air 11 or any other Apple device, that, though it has been used before, retains effectively all (or entirely all) of its original functionality, why wouldn't you pay a fraction of the price. That's an apples to apples comparison right there. A used versus a new Mac - there's a huge discrepancy in price and nearly zero discrepancy in performance or functionality.
Like we said, though you can't get a brand new Apple MacBook Air 11 anymore, that's still no reason you should even if you could. We could say the same thing for many of the Apple products that we sell here on our site. You might be wondering about how we manage to pull it off, though, and we'll tell you just about what we do. Some buyers are concerned about quality guarantees when they're shopping for used technology, even though they are aware of the price. Here's what we do differently at Mac of All Trades, and why it matters.
Our Process Is Comprehensive
Whether you're buying used or refurbished from Mac of All Trades, you'll be getting a product that's been extensively inspected and if necessary, repaired, before it hits the line for sale.
On the first note, we're very forward with our rating of our used products and will tell you at the outset just what you expect, if there is any noticeable divergence from what would be called 'new' quality. On the second, our inspection and repair process is thorough and extensive. It effectively guarantees functionality and serviceability of all Apple products and parts that we sell.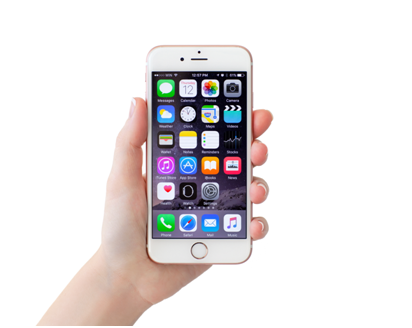 It all starts when products come through our doors for inspection. First it undergoes our rigorous visual inspection process. Our visual inspection process covers forty points of functionality ranging from physical operability of parts to ensure that the piece is cosmetically and functionality viable. Technicians will inspect components like the hard drive, speakers and microphone to ensure that they work as intended.
After being visually inspected each and every piece of equipment goes through an additional two stage cleaning process of internal and external hardware. That serves as another safeguard to ensure that the device is working properly, and it also serves the office of a security check. All data is removed from the old devices and then a new operating system is installed.
In addition to our visual inspection and cleaning processes, all devices that come to us receive a thorough hardware testing, including testing of storage, battery life, visual graphics and much more. There are multiple levels to our testing to ensure that nothing is missed before the product is shipped back out.
In the event that a device is in need of a repair to guarantee its functionality, our technicians take care of that during our process as well. It's important to note that only products that are fully functional are listed for sale on our site. If there is a product with a minor defect or issue that cannot be reasonably repaired, you may find it in our clearance section; but not with the fully-functional products on our site.
After our process is complete, we give them a final quality assurance inspection and then repackage our products and list them for sale in the appropriate section of our website. Each one comes with a free hardware warranty as well.
That is the reason that you can get a real bargain in a used or refurbished Apple device here at Mac of All Trades. You'll be getting a device that retains just about all - or entirely all - of the functionality it offered when it was new.
When it comes to customer service and satisfaction, we've got that down pat as well. We've been perfecting our process for well over twenty years now and we have an A rating from the Better Business Bureau. If you're looking at buying an Apple MacBook Air 11 or any other Apple device, check out our listings here on our website or give us a call at 800-581-8987.