Posted by Mac of All Trades Tech Team on Dec 7th 2020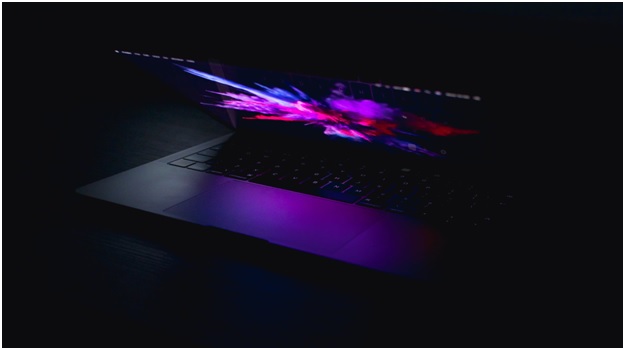 Apple produces a wide range of different laptops that are suitable for both professional and casual use, but often come with a hefty price tag. This quick guide will help you locate the best deals on Apple MacBooks and why it's worth spending the time to look for them in the first place.
Finding the right computer that meets your needs is important, but so is finding a computer that's actually within your budget. Ideally, you want a device that fits snugly into both categories, but this may be easier said than done. With a huge variety of different computers on the market all of which come at different price points, finding one that actually meets your specific needs can feel like a chore.
Let's take a look at why MacBooks are the way to go, and why finding affordable Apple MacBooks is the right move in the long run.
Why It's Worth The Time to Look For Deals on MacBooks
First of all, if you are looking for a new laptop, Apple products are always a solid choice. Whether you need a dependable laptop to help get you through college, a professional computer that can handle all of your design or management needs, or just an at-home entertainment system, MacBooks do it all.
One of the reasons for this is simply because Apple infuses quite a bit of quality into all of their devices. Even their small, lightweight MacBook Air line of computers is known for a great degree of processing power, plenty of memory, and great durability. As far as laptops go, Apple knows what they are doing. Even if you are used to relying on PCs, you might want to step out of your comfort zone if you are simply looking for a reliable laptop.
Finding a good deal on your MacBook is essential however. Apple MacBooks do run a little expensive, partially because they are built with quality and longevity in mind. You can even feel it in the construction, as they typically use less plastic and other cheap materials when compared to other kinds of computers. Apple makes devices that are designed not only to provide plenty of functionality and performance, but also a long lifespan as well, making them a solid investment.
That doesn't always translate into a digestible price point however. No matter what kind of MacBook you are interested in, you can expect to see rather steep prices on newer models if you are doing all of your shopping at the Apple store. To find a good deal on one of these great computers, you might have to think outside the box a little.
Knowing What You Want is The First Step
The first step toward getting the right deal on a MacBook is knowing what you want out of the computer you are intending to buy. This can help save you a ton of money, because there's no point in over-spending for a machine you won't even use the specs of.
When it comes to Apple's line of laptops, you're mostly dealing with different sizes of the MacBook Air and MacBook Pro. The age and the specific size of the model will indicate how much processing power and memory you can expect from the device.
If you are searching for a computer that is more casual or designed for on-the-go usage, blogging, word processing, web browsing, simple multitasking, or light design work, the MacBook Air is likely your best choice. This sleek and powerful laptop has all of the features you need and you won't have to spend extra for the advanced specs found in the MacBook Pro.
However, if you need a little extra power and functionality on your laptop, the MacBook Pro will make more sense for you. These laptops are designed for professional use, and are typically equipped with workhorse processors and graphics capabilities that make them suitable for design studios, agencies, and freelancers.
Having a general idea of the device you want is the first step toward getting a great deal. The next crucial element is buying refurbished, and there's no better place to do so than here at Mac of All Trades.
Great Apple Products at Perfect Prices
Finding a great deal on Apple MacBooks is easy if you do your shopping right here in our online store. We feature a great selection of high-quality Apple devices that are sure to fit your budget and your computing needs. Our refurbishment process ensures the functionality and quality of all of our laptops, so while they may be used, you can trust that they will not let you down when you need them.
No matter what you are searching for out of a quality laptop, you don't have to look very far for affordable quality. From compact MacBook Airs to powerful MacBook Pros, along with a variety of other Apple products, our store has just what you're looking for!