Posted by Mac of All Trades Tech Team on Dec 23rd 2020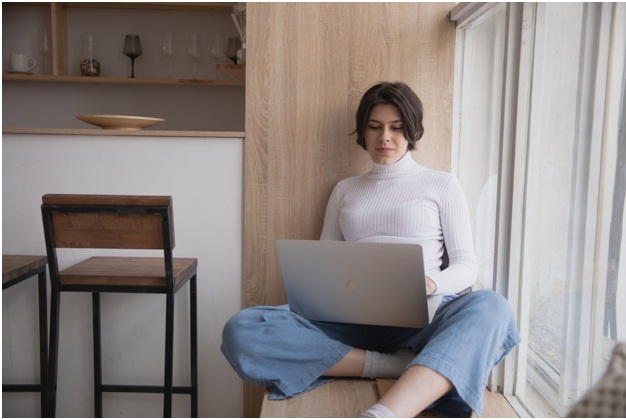 If you need a reliable computer for work or home, you can't really go wrong with a MacBook Air. They combine the "best of both worlds" as far as laptops go. On the one hand they are thin and compact, which makes them super easy to carry around and use just about anywhere. On the other hand however, they are still powerful computers that can allow you to perform just about any task you need.
Having one of these computers would certainly allow you to get your work done and enjoy movies and games on the go as well, but if you are searching for a MacBook Air for sale within your budget, you may have to do a little digging. This guide can help you see why choosing a MacBook Air is the way to go if you need a fully-functional lightweight computer, and how to get one that's affordable as well.
What Kinds of Features Make the MacBook Air Worth Buying?
MacBook Airs feature reliable hardware and plenty of functionality, no matter what you intend on using them for. You're just as likely to find one of these laptops in the hands of a professional graphic designer as you are a teenager trying to study for their English exam. These computers simply offer a great deal of usability in a compact form.
Apple laptops in general are the right choice if you need a computer that will run smoothly and deliver great performance for you regardless of the degree of work you have to do. While MacBook Airs are considered to be more for casual use compared to MacBook Pros, for instance, that doesn't detract from their quality. The opposite is true in fact, as their lightweight form and slim profile, along with powerful hardware, allows them to be used as an agile solution for professionals who need an on-the-go solution without having to lug around a larger model.
For students, the MacBook Air truly shines. With robust battery life and enough processing power to more than handle whatever work comes their way, these computers are ideal for classroom, library, and on-the-go use. For web browsing, streaming video, word processing, and basic graphic and web design, you would be hard-pressed to find a computer that offers such a comparable experience.
How to Locate Deals on the MacBook Air?
Knowing where to get a MacBook Air for sale is another story however. Unless you absolutely need a brand new model with all of the latest features, you're probably going to want to look elsewhere than the Apple Store or other department store outlets for your device.
Apple designs their products to last, and as is often the case, the specs and features that these devices have are perfectly viable long after they are released. MacBook Airs that were released half a decade ago are still perfectly serviceable for most tasks, for instance, which means that if you need a reliable computer for your school work, for instance, it doesn't make much sense to run out to the nearest store just to burn money on the first brand new model you see.
Knowing where to get the right computer is an important part of using computers in general. You don't want to overpay for a device or wind up with a computer that doesn't truly suit your needs. Rather than spend a ton of money on a brand new MacBook Air, you can get a device that more closely resembles your actual needs at a fraction of the cost by shopping here at Mac of All Trades.
High-Quality Apple Computers at a Great Price
Have you considered buying a used MacBook Air? This might not be something at the top of your list, and you may even have had poor experiences with used products in the past, but if you want the best possible deal on a high-quality Apple MacBook, buying refurbished is the way to go.
The good news is, you don't have to worry about getting a shoddy device if you buy with us. All of our computers go through a comprehensive process that ensures that they are working smoothly and will provide you with an optimal experience. Each MacBook we have in our store is certified refurbished and will look and feel almost as though you purchased it brand new anyway. The only difference is, you will be saving a load of money that can be used for other purposes, such as peripherals to go with your new laptop.
Don't look anywhere else when you can find a wide selection of quality MacBook Airs for sale right here at Mac of All Trades. If you are searching for one model in particular or aren't sure which of our computers is right for you, feel free to call us at 800-581-8987 for more information.