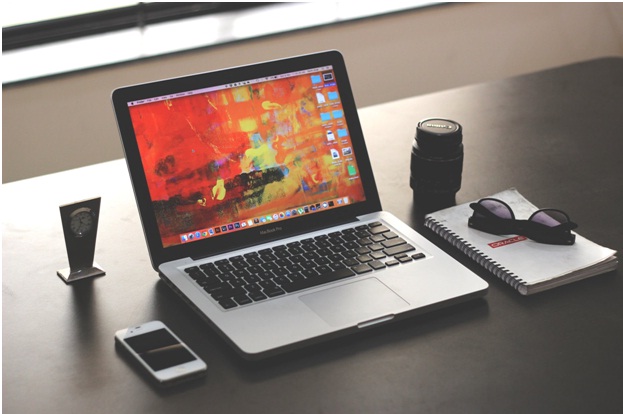 It didn't take long for computers to go from being an entertainment luxury to an at-home necessity. Whether we use them for banking, taxes, grocery shopping, following our favorite shows on Netflix, gaming, or Zoom meetings with our coworkers, computers have become a staple for most of us.
In order to actually get your tasks done without experiencing frustration however, it's important to be able to utilize a computer that is designed well and offers high-performance. This is why finding a MacBook Pro for sale that's affordable can make a big difference, because when you have important work that needs to be done or simply want to sit back and relax with a good movie, you don't want to be wrestling with a slow computer.
These Apple laptops offer an incredible amount of power and are just what you need if you want a great computer experience at home, but finding one of these computers within your budget can be tough. We've put together this easy-to-follow guide that will help you see what your options are when it comes to buying high-quality Apple computers, and where you can find the Apple devices you want at the best prices.
Why a MacBook Pro?
After years of dealing with slow or bargain-quality computers, you may already know the answer to this question. Years ago it was common to put up with slow and inefficient computers because they were a luxury item that didn't matter all that much. But having a slow computer these days is simply a recipe for a headache.
In order to get the best experience, your computer needs to be equipped with a powerful processor, a respectable graphics chip, and a decent amount of memory to at least be usable. The days of putting up with stuttering, lag, and endlessly loading web pages are gone. This kind of inefficiency has no place in a world where you can use your smartphone and jump onto any web page in an instant. If your computer isn't at least as fast and usable as your smartphone, there is a problem.
This is why it's worth looking for a MacBook Pro for sale. These high-end laptops come equipped with more than enough power that will allow you to run any app, open a dozen browser tabs, and jump onto a conference call all at the same time without so much as a stutter. Apple certainly has changed the industry when it comes to quality electronics, and the MacBook Pro is a shining example of this. These laptops, despite being relatively lightweight and slim, offer an incredible degree of performance.
No matter what you need to get done, a MacBook Pro laptop is the perfect computer for the job. However, with this great deal of performance and quality design comes a sizable price tag. You shouldn't let budget constraints keep you from having an adequate computing experience though, as you should view such a purchase as an investment.
The Best Place to Find Affordable MacBook Pros and Other Apple Computers
If you want to experience all of the features and functionality of the MacBook Pro but don't want to pay an exorbitant price, the best place to shop for these Apple laptops is right here at Mac of All Trades. In our online store, you will find a wide selection of Apple products, including MacBook Pros, which are at far more agreeable prices than what you are likely to find elsewhere.
The reason why we are able to offer these devices at such a great price is that all of the computers we feature are used. The secret to finding a MacBook Pro for sale that is reasonably priced is to look for ones that have been refurbished. While they will offer the same kind of experience as you would expect from a new device, they cannot rightly be sold at the same rate. These savings get passed directly to the buyer, so it's as though you are receiving a brand new device at a fraction of the cost.
If you are looking for a high-performance laptop that can do just about anything in terms of work tasks while running your entertainment apps as well, the MacBook Pro will be the perfect fit. Take a look through our store and you will be able to choose from a great variety of certified refurbished MacBook Pros that are sure to fit your needs.
Owning a high-quality computer that is powerful and versatile is more important than it was even five years ago. If you find yourself frustrated with your current computer and are thinking about making the switch to a higher-end laptop like a MacBook Pro, there's no reason to pay full price for one. If you have any questions about the selection of Apple computers that we offer or have any other inquiries, please feel free to call us at 800-581-8987 for more information.