Posted by Mac of All Trades Tech Team on Jul 20th 2021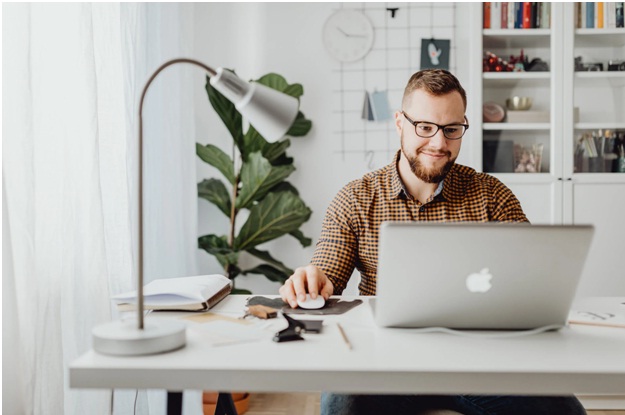 Out of all of Apple's computers, the MacBook Pro is perhaps the most versatile. Sporting a sleek lightweight design and an incredible amount of processing power, this laptop works well for just about any task you can put it up to.
It makes sense why anyone would want to look for the best MacBook Pro deals on the market. Whether you need one of these reliable Apple laptops for work purposes or intend on giving one as a gift, you don't have to wait all the way until the holiday season in the hopes of finding one of these computers on sale.
We've put this guide together to help shoppers see why this MacBook is worth owning and where you can find the best deals whether it's Labor Day, Black Friday, or any other day of the year!
The Best Reasons to Own a MacBook Pro
Before getting into where you can get great deals on MacBooks and other Apple computers, this is where you should decide whether or not the MacBook Pro is the best fit for what you need.
While this laptop is arguably the most versatile of all the Apple computers out there, that doesn't necessarily mean it's the best for your specific needs.
For instance, if you are looking for a laptop that is extremely portable and has a small form factor that allows you to easily slip it into a normal sized bookbag without any issues, the MacBook Air might actually be the better choice. And of course, if you aren't particularly sold on the portability of laptops and simply wanted a MacBook Pro based on the fact that a lot of people you know use them, you might do better with an iMac.
Let's look a little closer at the differences between Apple's most popular computer models and see what advantages they have compared to the others.
●MacBook Pro: Larger, professional-quality laptop with a more robust CPU and GPU that makes it suitable for running apps like the Adobe Suite and Procreate. While not a bulky laptop by any means, it has a larger form factor than the MacBook Air and is definitely heavier. The best choice if you need an adaptable and high-performance computer that can be used in the workplace and at home equally well.
●MacBook Air: A smaller, slimmer Apple laptop that doesn't have as much graphics capabilities and processing power as the MacBook Pro. Compared to most laptops in its class, it still demolishes them in the performance department, however, so keep this in mind. The MacBook Air is extremely portable but lacks some of the professional strength of the Pro.
●iMac: This desktop option is a monitor and computer all in one, but is not portable like a laptop. Extremely powerful and with a stunning display, this is the option you might want to go with if you need to put together a full-featured workstation and don't anticipate needing your computer at home.
As you can see, the MacBook Pro seems to combine the best features of the MacBook Air and iMac, without sacrificing too much else in terms of quality of life features. While it is somewhat larger and heavier than the Air, it makes up for it with a beautiful display, more power to do what you need, and an all-around experience better suited for a wider range of activities.
Holiday Deals Aren't Worth The Wait
If you are a deal-hunter and love saving money on great products like consumer electronics, you may already be accustomed to waiting until various holidays pop up in order to find what you're looking for.
While this can be effective in certain instances, computers are a little different for one big reason. Rarely are these devices a luxury item, which makes it hard to justify sitting on your hands and waiting around while you are forced to go without the right kind of computer that you need for your work tasks or other duties.
Even if you aren't looking for a high-quality laptop strictly for work purposes, do you really want to wait half a year for a Cyber Monday deal that may not even materialize? The truth is that if you are savvy and know what you are looking for, there are ways to snag great deals on Apple products any time of the year.
Waiting several months just to get a computer that you need could actually cost you money in the long run, especially if you are currently relying on an outdated computer that isn't really suited for your job. This could impact your performance or ability to get things done in a timely manner. You also have to think about stress, which might even be more of a factor than productivity in certain circumstances.
Many of us have experienced what it's like to use an old, slow computer at some point or another, and it can be a real hassle. We're so used to fast and snappy devices that older computers can feel sluggish, unresponsive, and downright glitchy. When you are up against tight deadlines or need to run high-end apps such as Adobe After Effects on aging hardware, you're bound to encounter some problems.
Given everything else that is required of us in the workplace, or from life in general, adding onto the frustration factor doesn't sound like a smart move. Computers, believe it or not, are supposed to help mitigate our workloads and make life easier, not harder. In the case of having a high-performance MacBook Pro around, it's well worth the effort to go out of your way to find a deal on one now rather than later. Waiting around for months until a holiday deal shows up is only smart if you are dealing with a luxury item that you can afford to wait on.
Save Money by Shopping Refurbished
So how do you go about finding the best MacBook Pro deals without waiting until the holidays arrive?
The secret to uncovering great MacBook deals is by purchasing ones that have been reliably refurbished. This way, it's almost as if you are getting a like-new device but at a fraction of the cost. Very often, refurbished computers are sold at rates well below what a typical sale would offer, even ones on special holidays. This is by far one of the best methods for getting the computer you want at any time of the year.
If you are not familiar with buying used computers or if you have had issues in the past with pre-owned electronics, it's easy to be skeptical in this situation. The quality of used products can indeed vary wildly from one store to another, and for something as expensive and important as a computer, you definitely don't want to take any chances.
Here are a few pointers to look out for when searching for refurbished Apple computers:
●Does the company in question focus specifically on Apple products?
●Is there a wide selection of computers on hand to choose from?
●Are the computers tested for hardware and software issues?
●Will the devices be offered in great condition or do they look worse for wear?
●What is the reputation of the company doing the refurbishing?
●Are the refurbished computers backed by any kind of a warranty?
●What is the customer service like and will you be able to rely on them if you have any questions?
It's important to be somewhat picky when it comes to purchasing used electronics because there is so much room for something to go wrong.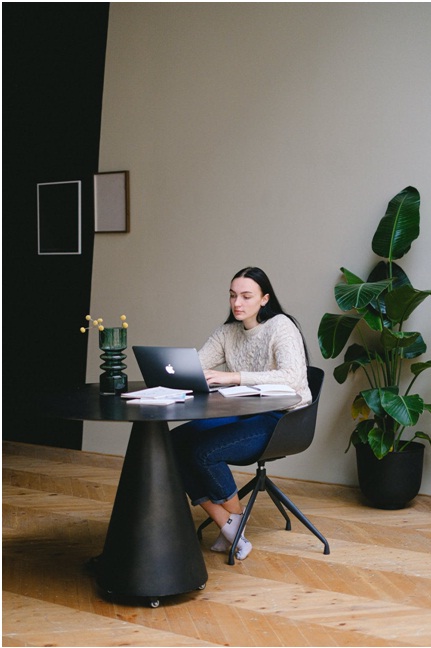 One great thing about buying used Apple products like MacBooks is that these computers are designed to last for years and stand up to an incredible amount of wear anyway. If there was ever a perfect example of a device that you can trust to work well after it has been previously owned, it's an Apple laptop. Even after several years, these devices hold up well and can offer you a great experience, especially if they have been professionally refurbished.
There's something to be said about visual defects as well. Sure, the actual performance of the device is important but you also want a computer that will look the part and give you that sense of owning a quality product. The computer you select should be refurbished in such a way that it looks and feels like a brand new product, even if it isn't.
Buying refurbished Apple computers is the best way to get your hands on one at a reduced price. Rather than wait for a deal that may never even come, it is far more sensible to seek out a refurbished computer listed at a reduced price. Whether you are looking for a smaller 13-inch MacBook Pro or something better suited for graphic design such as the 16-inch MacBook Pro with an Intel core i7 processor, you can find one in your price range if you go the refurbished route.
The Best Place Online For MacBook Pro Deals
When it comes to dependable Apple computers that have been thoroughly refurbished, you're already right where you need to be! Here at Mac of All Trades, we have an impressive selection of MacBooks and other Apple devices all at prices that are incredibly appealing even if you are on a tight budget.
Why search around fruitlessly for Macbook Pro deals when we have everything you could ask for right here in our store? We actually specialize in high-performance Apple devices, including the entire MacBook line. What's great about shopping here at Mac of All Trades is that not only will you be saving some money, but you will have access to a much wider selection than you would if you waited around for a deal at a typical big box store.
We understand how crucial it is to have the right computer on hand that will actually perform the way you need it to. Now more than ever, whether it's work-related tasks or simply being able to enjoy your favorite streaming service at home, you need a well-made device that is fluid, responsive, and intuitive. Even if you are on a strict budget and are looking for the best deal possible on a MacBook Pro or other kind of computer, you shouldn't have to wait around for half a year to find one.
Here at Mac of All Trades, you will notice that all of our Apple laptops and other devices are certified refurbished. This means that we stand behind each and every one of the computers that you will find in our online store, because they have been extensively tested and evaluated for quality. When you get a MacBook from us, it's almost like stopping by a store and picking one up brand new right off the shelf. We even back our computers up with a hardware warranty as well, so you can purchase in full confidence.
There's no reason to go without the right computer for the job, especially if it may impact your productivity. No matter what kind of MacBook Pro you are looking for, we have a great selection of them on hand right here that are sure to meet your needs. We also have plenty of Apple accessories and Mac parts as well in case you need an extra keyboard or a spare mouse.
The MacBook Pro is truly an all-purpose computer that can meet a diverse range of expectations and requirements. From work on the go to a reliable option for at-home workstations, and for college students or couch potatoes as well, this powerful Apple laptop has everything you could ask for in terms of storage, graphics capabilities, processing power, and features. Take a look through the selection of MacBooks we have here in our store or feel free to reach out to us at 800-581-8987 if you have any questions, or if you need more information about our refurbishment process. If it's MacBook Pro deals you want, this is the best place online to find them!