Posted by Mac of All Trades Tech Team on Jun 8th 2021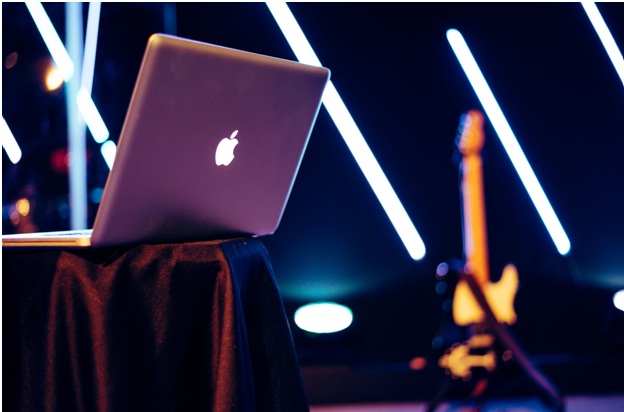 Despite all of the competition that is out there when it comes to laptops, Apple MacBooks remain one of the most popular and reliable options for a reason. These high-quality machines are not only designed to provide a great deal of power, they also excel in other areas as well.
If you have been thinking of picking up a new computer, or a laptop specifically, this guide will give you a few reasons why you might want to buy a MacBook Pro above everything else.
1. High-Performance For Tough Jobs
One of the most notable features of the MacBook Pro line of laptops is that they are designed to offer an incredible degree of performance. Featuring powerful Intel processors and respectable graphics chips, along with a robust assortment of other quality components, these laptops are quite literally built for professional work.
While that doesn't mean they don't excel for casual use, you know that when you have a MacBook Pro, there's no design or development task that is out of your league to handle. These computers are commonly used for a wide array of different professional applications, and are great at multitasking as well. Supported by the powerful MacOS, there's no question that if you are in need of a computer that can complement your work habits, this is it.
2. Lightweight and Sleek
Of course, if portability is on your mind, then a MacBook Pro is also a viable choice here as well. While these laptops are somewhat bulkier than their smaller MacBook Air cousins, they are still built to be used on the go. Apple's mobile devices are known for their ultra-thin and lightweight designs, and the MacBook Pro is no different. For such a powerful computer, they still possess a thin and lightweight design that makes carrying them around incredibly easy.
In fact, this is another reason why both professionals and casual users alike love MacBooks. Whether you want to watch a movie in the cozy confines of your bed or if you need to "take your work home with you" or perform important tasks during your commute, these Apple laptops will let you do so with ease. They are designed to be versatile and accommodate users with busy lifestyles. They even feature a respectable battery life, in case you are wondering if you can really get a lot of use from them if you aren't near an outlet.
Likewise, these laptops are great for at-home use. For instance, you can easily watch a movie while you are moving from room to room taking care of chores, or carry your laptop from the living room to your office if you want some peace and quiet. The best part about having a highly functional laptop is that you are never tied down to one area.
It's also worth noting that like most Apple products, the MacBook Pro delivers on aesthetic appeal as well. These laptops are not only powerful, they have an attractive modern design that users love.
3. The Importance of Dependability
Above the power and flexibility, you may also want to buy a MacBook Pro once you understand how reliable they are. MacBook Pros are tough computers that are built with solid construction and use only the best, industry-leading components. These are laptops that are meant to be used for intense work tasks day in and day out without incurring signs of wear.
This is notable because ideally, you want to buy a computer as an investment rather than just another throwaway item in your house. How many cheap electronic devices do we accumulate over the years? Even many computers fall into this category, as many of the low-quality ones you are bound to find in stores often slow down within one year of use.
If you need a computer that's actually dependable and that will give you a great experience whether you are designing a website or watching a movie, you need one as powerful as the Apple MacBook Pro.
The Laptop That Has it All
With plenty of storage, a powerful processor, great graphics capabilities, and a solid battery life, you really can't go wrong with the MacBook Pro. Whether it's the smaller 13-inch MacBook Pro variant or one of the larger models, these machines are easy to carry around and will deliver all the performance you need at home, at work, or somewhere in between!
After reading through some of the benefits that these laptops offer, you may want to pick up one for yourself. Luckily, you're already right where you need to be in order to find affordable Apple laptops that will not only have the features you want, but will fit within your budget as well.
Our selection of used MacBook Pros that you will find here in our store will enable you to find the perfect computer for your needs. You can also get in touch with us by calling 800-581-8987 if you need assistance finding the right device!