Posted by Mac of All Trades Tech Team on Apr 23rd 2021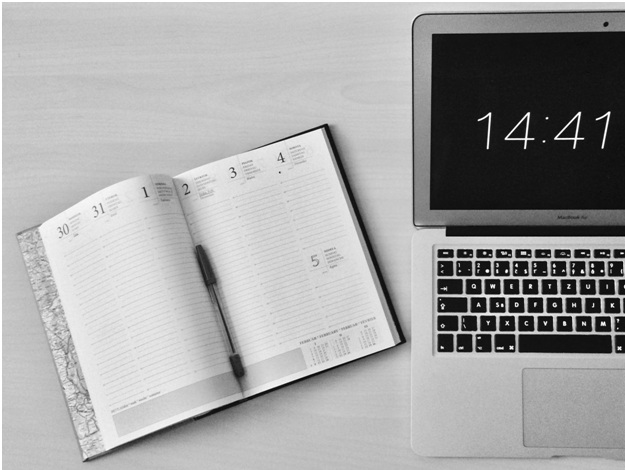 Finding a reliable computer can be a tough prospect. Not only are there hundreds of different options out there, new computers and other kinds of devices seemingly come out every year, along with advances in hardware such as processors and memory.
Rather than let yourself get bogged down trying to weed through all these options, this guide will help you see why a used MacBook Air might be the best all-around choice if you are simply looking for a dependable and versatile computer that will have all of the features you are looking for at an incredible price point.
1. The Perfect Size to Carry Around
To start things off, one of the reasons why the MacBook Air is so popular is its convenient size. Considered a "notebook" style laptop, the MacBook air has roughly the same dimensions as the average notebook, which means that you can easily carry this computer around with you wherever you go. For those of you who prefer to work on the go or who enjoy the flexibility of working anywhere in your house with ease, this is an instant win.
What's surprising about the MacBook Air however is that it is also just as thin as the average notebook as well, which is one perk that sets it apart from most other laptops. The Apple MacBook Air is an extremely sleek computer that is thin, lightweight, and as portable as you would ever want. The perfect device for a busy lifestyle. You certainly won't feel burdened taking this computer with you to cafes, on business trips, or anywhere else where you need to stay connected.
2. More Affordable Than Other Computers
The next key benefit of purchasing a used MacBook Air specifically is that you are going to save quite a bit of money with a device like this. A previously owned MacBook that has been refurbished will offer the same degree of quality as a new device, but at a much lower price point.
You may be wondering why it wouldn't make more sense to just purchase a new computer, but when it comes to Apple devices, you always want to keep your eyes out for deals. The MacBook Air is a high-quality computer built with cutting-edge components and a durable casing. Like most Apple products, it is built to last and will offer you an incredible degree of performance.
The caveat is, much like the iPhone, you have to pay for this level of quality. Apple MacBooks aren't all that cheap when they are new, and for good reason. They are usually future-proofed by several years, meaning that their tech is so up to date, that a MacBook that is several years old will still perform well years after it has been released.
If you are looking for a reliable laptop that is well within your budget, a used MacBook Air hits all the right notes. One of the best, most versatile laptops on the market, and at a much more reasonable price if you know where to shop for ones that have been properly refurbished.
3. All The Power You Need
You might think you are sacrificing performance power given the smaller size of the MacBook Air, but this is far from the case. These slim laptops actually pack quite a bit of power, which is why you often find them in the hands of college students, bloggers, and professionals from all walks of life. They are designed to offer enough power to tackle just about any common computing task, as well as more advanced tasks such as web design and light video editing.
Although a MacBook Air is best suited for typical office work and word processing, as well as web browsing and similar activities, it can more than hold its own when it comes to graphic design and other tasks. A used MacBook Air can serve as a highly flexible professional laptop or a reliable home entertainment device that is perfect for watching movies, YouTube videos, or reading your favorite books. That's another reason why so many people love this laptop, it doubles as a high-quality e-reader.
It's clear that the MacBook Air is a powerful and well-rounded computer that is perfect for home and work use, and will allow you to handle tasks even when you are out and about. Finding a used one is essential, however, if you want to grab one that is better priced.
You will be able to find a MacBook Air that suits your needs and budget here at Mac of All Trades. We carry a great selection of used Apple computers, ranging from the slim MacBook Air to the MacBook Pro, iMac, and more. We even have a wide selection of refurbished iPhones as well. If you want a high-quality computer or mobile device but don't want to pay full price, this is where you want to shop.