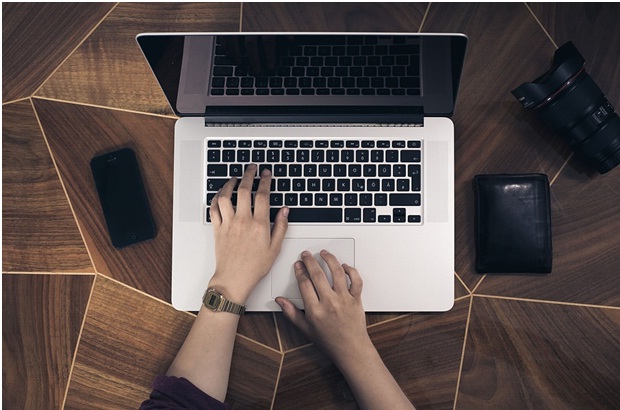 While shopping for a computer, you may be in the process of weighing your options between a new or used model. You know exactly what you are getting with a new device, while anything that has previously owned often feels as though it has a giant "question mark" stamped on it.
How do you know what you are getting with a used computer and are there actually any benefits to buying one? This quick guide will help you see the value in purchasing an Apple MacBook that's refurbished versus going for the latest model, especially if you are trying to save a little money.
Best Deals on Apple MacBooks
There's no question that Apple Macs are reliable and high-quality computers. Whether it's for the office or you need a dependable home computer, these Apple devices won't steer you wrong. They feature incredible specs and are built with better-quality components that often outlast and outperform the competition. Even if you don't need a behemoth computer, it's worth investing in devices that are well-built and that offer a better degree of performance, and that's exactly what you are going to get with Apple.
However, it can be tough finding good deals on these computers that won't have you looking forlornly at your wallet. Everyone knows how pricey iPhones can be, and Apple's line of computers follow in a similar fashion. However, by purchasing an Apple MacBook that's refurbished, you stand a much better chance at finding a device that is actually in your budget.
Larger Selection of Computers
One of the biggest limitations when it comes to always purchasing new computers and other electronics is the selection. If you do all of your shopping at the store or your local mall, you might walk away thinking that Apple only has 4 or 5 laptops in total, when in reality there are dozens of different makes and models in the MacBook line, spanning over multiple decades.
While you wouldn't necessarily want to unearth a fifteen-year-old laptop just to save some money, MacBooks from two, three, and even five years ago are still extremely useable but are unlikely to make many appearances in retail outlets. This is because new devices are constantly being made and retail locations only have so much space to promote certain products, not to mention companies like Apple prioritize their latest products over older ones, a standard industry practice.
So if you want access to a better selection of products, you have to go refurbished. Here at Mac of All Trades, for instance, you will see that we have a great variety of MacBooks for sale, far more than you would see in most brick and mortar stores. By offering a variety of refurbished MacBooks, we give shoppers far more options in terms of the kind of computer they want. With more choice comes a better chance at getting a device that truly meets your needs rather than settling for something that is off the mark and out of your budget anyway.
An Incredible Selection of Refurbished MacBooks
As you can see, there are certainly reasons why you would want to purchase an Apple MacBook that's refurbished rather than buy one that's brand new. Even if you intend on getting a powerful laptop that you will rely on to get you through college or to perform intense video editing tasks, you can find what you are looking for at a much better price if you shop refurbished here at Mac of All Trades.
Older model computers can still offer you an efficient, satisfying experience. Just because a computer is "used" doesn't mean something is wrong with it - the quality of the computer in question mostly depends on how it was refurbished and whether or not the company you are purchasing it from is reliable. In that case, here at Mac of All Trades, we go to great lengths to ensure that each of our refurbished computers has gone through a meticulous restoration process. Our MacBook Pros, MacBook Airs, and other quality Apple computers are tested and certified before being listed in our store.
Being cautious about purchasing used products is certainly warranted, but it's not something you need to worry about here at Mac of All Trades. We stand by our process, which is why we offer a warranty which each certified refurbished computer in our store. When it comes to the widest selection of high-quality Apple products, our store has what you're looking for. The best part? You can do all of your shopping online!
For the best selection of refurbished devices at incredible prices, take a look through our online store, and if you have any questions, we are here to answer them. Just call us up at 800-581-8987 and we will be happy to address your concerns.