Why Buy a Refurbished MacBook Pro?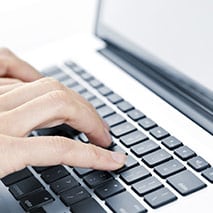 When you buy a Refurbished Apple MacBook Pro from Mac of All Trades, you're doing more than buying a MacBook; you're being smart and buying a MacBook, and that's the best way to do it.
Just like anyone that's used this machine, we love MacBook Pros and everything they have to offer. Gone are the days when PCs dominated and Macs lagged behind or were only used for specialty purposes. Today, Macs are the gold standard of powerful computing. The MacBook Pro, especially, is a powerful and reliable machine that can handle anything from organizing an address book to editing a feature film. The only drawback from owning one is the arm and leg it costs to buy it new! But have no fear, that's where we come in. We put the awesome power of MacBook Pro computing in your hands while keeping some money in your pockets. It's our specialty.
If that doesn't get you excited, here are a few more reasons why a Refurbished MacBook Pro will make you a happier, healthier, and wealthier human: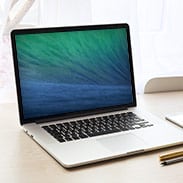 Refurbished Means a Clean, Quality Tested Mac
Before your MacBook Pro makes it home, we test and clean it to make sure it's working properly and is in the best condition possible. Most Macs we buy are already in working condition, but we go through and make sure each one meets our standard of excellence; and if there is something wrong, we replace it and get it working right. Our Mac experts see to it that after two rounds of testing and a thorough cleaning it's ready to be sold and enjoyed!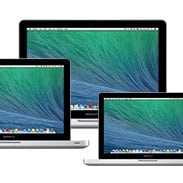 Great Selection
We have lots of MacBook Pros and we update our inventory all the time. Chances are you're going to find what you're looking for the first time, but in the event you don't, there's more on the way. We're always looking for Macs to buy too, so if you have one (or several) that aren't getting enough use, visit our seller page and turn it into cash.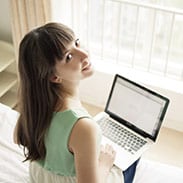 The Opposite of Buyers Remorse is Buyers Rejoice!
When you get a great deal on a Refurbished MacBook Pro, you can't help but feel good about it. If you've never owned a Mac, buying a refurbished MacBook Pro takes away a lot of the risk by guaranteeing the same great computer at a bargain price. If you're versed in Macs and understand their awesomeness, you can upgrade (or add to your collection) and never feel like you've over paid. Plus, you'll get our Mac of All Trades warranty or optional extended warranty so that if pigs start flying, you know you'll be covered.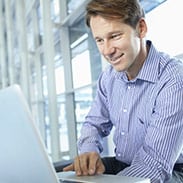 MacBook Pros Really Are That Awesome
I know I said this before, but it's true. MacBook Pros combine portability, ease of use, and power into one do-it-all machine. Most people run their entire lives through their MacBook Pro, and that's not even an exaggeration! The Mac OS comes with a suite of awesome applications built-in for convenience like the Calendar, Address Book, iTunes, Mail, Safari, and iChat. It also has sticky notes for reminders and applications like Garage Band and Photo Booth to have fun with. But really, that's just the beginning. You can enhance or customize your Mac with hardware, applications, widgets, games, and almost anything else you can think of to make your life easier and more enjoyable. It's basically a jack of all trades computer!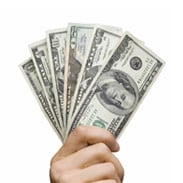 $$$ (Saves You Money)
When you get right down to it, it comes back to the basics. You want a MacBook Pro, but you want it at the right price, and that's what we do. You can get MacBooks from a lot of places but you can't always get a good deal and the peace of mind knowing that it's been tested and is running perfectly, and that there's also warranty backing it up. We take the fear out of investing in a MacBook, so what are you waiting for?