Posted by Mac of All Trades Tech Team on Jul 23rd 2021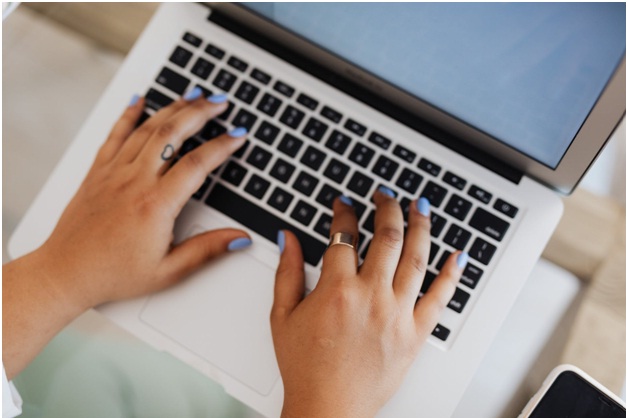 Before your laptop is completely out of commission, you want to know what your options are for purchasing a replacement. We recommend buying an Apple MacBook refurbished as opposed to brand new because of some pretty compelling reasons. Just take some time to consider a few of the major points and see what really works best for you and your situation.
1. Great Prices
The first and often most exciting benefit of buying an Apple MacBook refurbished instead of new is the savings. Refurbished devices are much more affordable than brand new ones because they have been pre-owned. They are fully-functioning and in working order, but still come at a deeply discounted price which makes them perfect for anyone on a budget or anyone who just likes a good deal. You can often get fairly new technology as well for reduced prices. If you do not feel pressured to buy the latest technology and are more interested in savings, you can also find some great options for older models that are even more discounted. Buying an Apple MacBook refurbished gets you a great laptop for an even greater price. Now that's something we can all get behind.
2. Confidence That It Works
A common concern we hear from people who are unfamiliar with buying refurbished devices is the quality of the products. They are worried that the devices will just not perform the way that they need them to and will not be worth the money and effort. We absolutely understand the concern, but would like to set some things straight. Buying refurbished devices from reliable sellers essentially guarantees you a great device that works exactly as it was intended. This is because we understand these devices and what it takes to identify and resolve issues with Apple devices. When we offer an Apple MacBook refurbished, know that it is in working condition after being examined, tested, and repaired if needed by experts who know their way around these devices. That is a guarantee that you just cannot get from buying a used device directly from an individual online.
3. Tech When You Need It
Something really great about purchasing your Apple devices refurbished as opposed to brand new that people do not talk about often enough is the convenience of it. At first, you might consider it to be the more convenient option to purchase a device new, but in reality it just is not for many people. Let's discuss why. With new devices, it can be pretty convenient to order online or visit a store to get your new laptop, but that is assuming you already have the cash on hand needed for a full-priced item. Of course not everyone does, especially when our devices seem to break down on us suddenly and unexpectedly. It is hard to expect people to have that kind of cash at all times. It becomes even more challenging if you rely on your laptop for school or work. You need another laptop right away, but you just cannot afford it, which leads us to buying an Apple MacBook refurbished. It is much easier to afford a refurbished product at any given moment and it works because you can count on sellers like Mac of All Trades to have the devices you need on the spot. We always have a good range of Apple laptops available, so you can find the exact type of model you need. If you have a trustworthy seller you can count on, you do not have to panic when your laptop is on the fritz. Just calm yourself down and carry out a solution.
4. Reduce Tech Waste
Those who are more environmentally-conscious will easily see the merits in purchasing refurbished technology as opposed to new ones. Many of us have gotten into the unfortunate habit of using technology until we want something new and discarding our old technology entirely, even if it still works or has salvagable parts. A concern this raises is from the technology leaking harmful chemicals into landfills, causing more pollution when that technology could have been utilized in other ways or properly discarded. Because of this, many of us have gotten into the habit of recycling our technology and buying alternative options like refurbished devices. As long as the devices still work or at least some of their parts do, they should still be put to good use. That is why it is a great instinct to look for an Apple MacBook refurbished instead of new right away. Immediately going for refurbished technology is a good mindset to have that could lead to less tech waste and overconsumption if enough people share that sentiment.
Whenever you feel like it is time to replace your old laptop, you should remember that you always have the option to buy an Apple MacBook refurbished instead of brand new, at a much better price point. Just check out some of the laptops we have in store at Mac of All Trades and see which models are right up your alley and at a price you can afford at the moment.