Make Your Life Easier with Refurbished Apple Accessories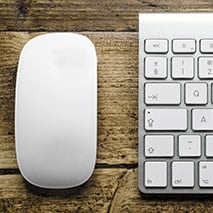 Accessories are what can make or break your setup. You make your fingers dance, glide and slide across tons of surfaces for work every day, why shouldn't your personal setup at home be just the way you want it? Apple's impressive and innovative selection of products can make it so you can have the most productive and comfortable workstation right from home, and we make it so you don't even have to pay the full price.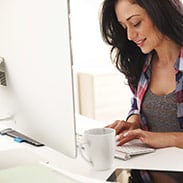 Things to Keep in Mind
You're looking at purchasing an Apple product for multiple reasons. One of them is probably because you know how easy it is to use. It's simple to use, yet elegant design has become world famous, and allows millions of users to truly express themselves and find their balance of productivity and enjoyment. There are tons of accessories that are out there, but they're not all going to give you the experience or ease of use that you're looking for. Take a good stock of your situation before making your choice to make sure that you're going to give yourself the right enhancement. For example, someone looking to draw or work with digital imagery probably won't want a Trackpad unless they've always wanted the feeling of digital finger painting.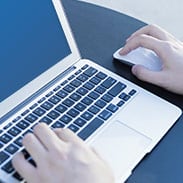 Enhanced Experience
Most Apple users don't like to do things "normally". Where's the fun in that? Apple's innovative team has made it so that you can function in your own way when you're working on all of your passions and projects. From larger trackpads for desktops, to inconspicuous desk mounts for your Mac Mini, we make sure that you have the gear that you need to keep your innovative work-style at maximum efficiency. And what's better than getting out-of-the-box quality confirmed before you buy?
Refurbished accessories and accessories aren't just something that get "tossed in". Unlike many online retailers that just give them a good cleaning, every peripheral we get in stock is inspected and awarded our 90-day warranty, just as any of our desktops and laptops. After all, what good is that monstrous desktop or charming laptop if you're not using it just the way you want to be?