Feel Secure and Confident in Buying a Refurbished Mac
People shop the used Apple marketplace to save money. Our goal is to provide our customers the best experience possible. We continually achieve this by providing quality products at discounted prices. Outlined below are some of the steps we take to add value to purchase.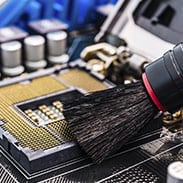 Testing Refurbished Macs
All equipment goes through a strict evaluation and refurbishing process. Our Apple Technicians do this to verify hardware and cosmetic quality. Apple equipment we inventory comes from working environments and tends to need little refurbishing other than cleaning, testing, and reconfiguring. Here is a brief synopsis of the refurbishing process:
All hardware components are tested thoroughly. It is rare any component fails during testing. If so, it is replaced.
Each machine is graded and assigned a condition as noted in the guide below.
Each machine is cleaned and labeled with its specifications.
Once an item sells, our techs retest and inspect it a second time for quality control.
All items ship with a 90-day warranty. Extended Warranties are available.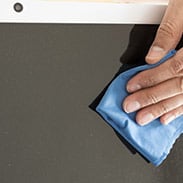 Condition Guide
In the each item's description, there is a product condition noted. Most equipment is in either "Good" or "Excellent" condition for its age. Below are our rankings:
Good Condition
The equipment has accrued normal wear for its age and may have slight cosmetic defects that do not affect operation.
Excellent Condition
The equipment is more than two (2) years old and has accrued very minimal wear for its age.
Mint Condition
The equipment is less than two (2) years old, is in like-new condition, and has no cosmetic defects.
New - Open Box
The equipment is less than six (6) months old, is in like-new condition and includes all original items from Apple.
New - Factory Sealed
The equipment has never been used, arriving to us factory sealed in its original packaging. The box may have been opened by us to verify the configuration and all peripherals are present. It includes all original items from Apple.
Fair Condition*
The equipment is in good condition with the exception of the cosmetic or operational defect(s) noted. Click on the item description to see the particular cosmetic or operational defect. Equipment having excessive wear or operational defects is sold in the Clearance Section* of our website.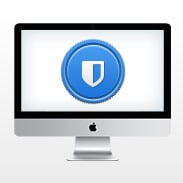 Warranty Policy
In addition to our refurbishing process, each item comes with a warranty. The warranty available for each item is indicated on the listing.
90-Day Warranty
90-Day Warranty begins date equipment is delivered.
Customer pays shipping to Mac of all trades for 90-day Warranty service.
Mac of all trades covers parts, labor, and Ground shipping back to the customer.
Extended Warranty Options
Both 1-Year and 2-Year Extended Warranties begin the date equipment is delivered.
Mac of all trades covers parts, labor, and Ground round-trip shipping.