Posted by Mac of All Trades Tech Team on Sep 7th 2021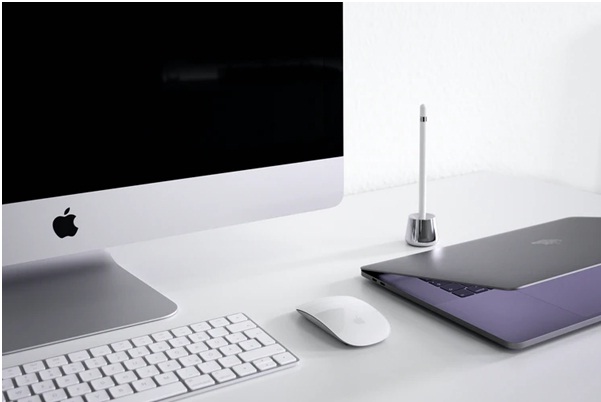 Just when you realize your old computer is getting a little too old or outdated to handle your current needs, it is time to start looking for a replacement. When that happens, you might feel like the obvious thing to do would be to check out an Apple store or start scrolling online to see what they have available currently. After that, however, you may wonder about what your other options are. You are not limited to just buying whatever the latest model is in the store when there are so many other options available from trusted sellers. It is a good idea at this point to slow down and consider the type of product you really want or need. It could be that your best option is to shop from used Apple computers and explore your options in that area. Just at Mac of All Trades alone, we have a great variety of Apple laptops and desktop computers for you to shop from to find your perfect fit. With something that you will be using so often and for so many years, you really want to commit to the best fit possible, and that could very well be a used and refurbished computer.
Immediate Savings
Right away, a great reason to shop for refurbished Apple computers is to enjoy the savings. Without a single coupon or sale going on, you can save a significant chunk of change on your purchase just by buying pre-owned computers. This is a huge benefit that most of us can truly appreciate, especially as budgets get tightened and it becomes more difficult or frustrating having to give up a considerable amount of money on short notice. Not everyone has a large amount of extra income to spend on essentials like computers, so when it is time to buy one, it can get pretty stressful. Thankfully we have some great options that are pre-owned and come with big savings.
Flexible Options
Shopping for pre-owned devices comes with a diverse range of options that you would not be able to find in Apple stores. That is because we bring in Apple computers of all different models, going back years and leading up to the present. With these refurbished devices, you can choose the ones that match your needs without feeling pressured to buy the newest releases. We are not going to try to upsell you or pressure you into buying something newer when you feel better about an older option. It is up to you to decide for yourself, we are just giving you all the options you could want.
Confidence in Your Device
We understand that some people are apprehensive about buying a pre-owned device because they are worried that it is not in good condition or will break down on them immediately. We can assure you that you have every reason to be confident with your purchases from Mac of All Trades. Our experts thoroughly examine, test, and repair all devices we bring in before the customer ever sees it, so you can feel satisfied with your purchase from us. There is no reason why you cannot get a great device for a low price.
Cuts Down on Waste
Ultimately, when Apple products are used and thrown out instead of being owned by someone else, they end up in landfills to pollute the soil and waterways. It is an unfortunate reality and byproduct of excessive consumption. Products that can be used for much longer, even by new owners, should still be in use. We would much rather keep pre-owned Apple computers in circulation than new ones consistently passing through.
After mulling over all of the points made above, it becomes much easier to see why so many people have just started buying used Apple products instead of new ones whenever their old device needs to be replaced. It is a great option that comes with a lot of surprising benefits you may not have considered before. Overall, buying used Apple computers instead of new ones is just a convenient and practical way to address a need in your life. When it comes time to replace your old device, it is a good habit to check what products are on the refurbished market first, so you can try to get a much better deal on a device you will get a lot of use out of. We like to keep a steady stock at Mac of All Trades of different models and years of Apple computers to make sure that anyone could find the type of computer they need, not just whatever is the newest. You can see for yourself and get an idea of what our inventory typically looks like, with more products coming in all the time. Be sure to see what your options are before you shop and try to make exploring the pre-owned market a habit when buying tech products.
Visit Our Online Store Today
Here at Mac of All Trades, we carry a great variety of Apple products that have been carefully refurbished so you always enjoy that unique Apple experience. If you want to buy a MacBook Air that you can rely on for years, we have exactly what you need.
For more information on the different model MacBooks we carry, check out our store, or call us at 800-581-8987.