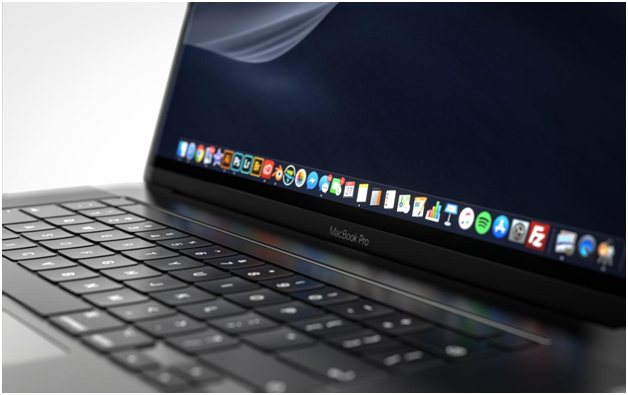 When it comes to choosing a laptop, you want to find something that fits all of your needs. You need a laptop that is durable and can last for a long time. You need a laptop that has the battery life necessary to get through an entire day of work or activities. You need a laptop that can store enough of the files and applications necessary for you to be effective when you are on the go, so you can take everything you need with you.
When you think of having the best capabilities in a laptop, you think of the brand that is highly regarded as the best in the industry. You think of Apple computers. If you are looking for the best of the best, an Apple MacBook Pro should be your choice.
Of course, Apple products are premium products, so for many, a brand new MacBook Pro is not an affordable option. That doesn't mean that you should eliminate it as an option when you consider a purchase. Instead, look into a refurbished Apple MacBook Pro and still get the device that you want and the capabilities that you want in a laptop.
There are many reasons to get a new MacBook today and we will look into a few of them to help you make the best decision for what you need.
High Performance - An Apple MacBook is one of the best performing laptops you can get. You want to get a laptop that delivers fast processing speeds and can do so for many years. Apple products are known for being able to perform well and load quickly and constantly issue updates to ensure this remains for the duration that you own the laptop.
Still a Long-Lasting Device - When you see a refurbished laptop, you may think that since it was previously used at some point that the best years of the laptop are behind it and the device will only last for a few years. By getting a refurbished laptop, you are getting a device that has been modified and updated to perform well and to last for several years. There are many models from other brands that will not have the lifespan that an Apple laptop does, so you should always consider the brand that is going to provide a long-lasting device, even in a refurbished model.
A Portable Desktop - Apple laptops are great for the amount of storage they can provide. When you take an Apple laptop with you on the go, you want to be able to access all of your files and documents easily so you can make the appropriate updates needed or prepare for your next event or meeting while on the go. An Apple MacBook Pro is like a portable desktop that is able to hold all of the files you need so you can work on anything as you travel. It is just what you need if you are a constant traveler that needs to do a lot of work on the road.
Save Money - It is everyone's goal to save money and looking at new Apple products can make you think that is not possible. When you choose to buy a refurbished Apple device, you save money from the beginning with the purchase, but you also save money over the years. Apple devices are very efficient, so you should not need maintenance or repair work done regularly. In addition, Apple devices have a longer lifespan than other brands, so even if you are buying a refurbished model, you are still getting several years out of the device. This means you avoid having to go back on another search for a new laptop in just a couple of years as the performance of another brand starts to diminish over the years.
When you want to find a refurbished Apple laptop like an Apple MacBook Pro, you should find the best selection, performance and prices with Mac of All Trades. We are here for our customers to help them find the best option for their needs so they get the perfect laptop or device every single time.
With an expert team ready to assist, providing comprehensive customer service, Mac of All Trades will help you find the laptop you have always wanted. We are just a phone call or email away, so you can reach out with any questions or concerns you have by calling 800-581-8987, filling out the contact form on our website, or joining the live chat on our website and let us provide you with the expertise you need to make the right decision.
There is something available for everyone at Mac of All Trades, so start shopping for the right laptop for you today and get the best in the business with refurbished Apple products.