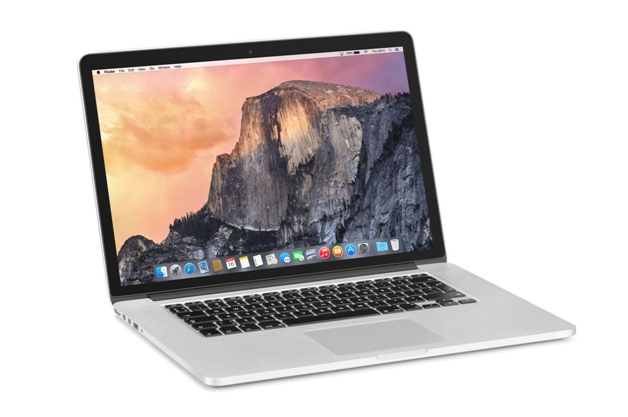 The more you put a laptop to use, eventually, it will start to suffer in performance. You start to see signs of this aging in a laptop as it takes longer for applications to load and browsing the internet to go to new pages takes longer. Your battery isn't what it used to be. You start to realize that it is time for you to start to explore the possibility of a new laptop.
For many people, they want to get the best. It's no secret that at the top of the list, when it comes to technology, Apple reigns supreme. The problem is that the brand new models are so expensive that they are often out of the price range of customers. Even buying an older model brand new can be very expensive. The best choice for many people who want to get the best in the industry from Apple, like the MacBook Pro 15 Inch laptop, is a refurbished model at a great price.
Just because an item is labeled as refurbished does not mean you should avoid it. The refurbished label is a stigma of sorts, as people think they are getting previously used goods that have been compromised and don't come as advertised. That is not the case when you can buy from a trusted seller or find a retailer like Mac of All Trades, who helps make it easy for you to get the laptop that is best for you at a great price, and has all of the right features while functioning just like a new laptop would.
Why should you explore a refurbished MacBook Pro 15 Inch? There are several reasons.
The Most Recent Isn't Always Best - Just because a new line of products has been released doesn't mean it will alone take care of your needs. If you haven't purchased a new laptop in several years, you don't need to shoot for the stars and get the most recent model. You can safely purchase a laptop that is a year or two older and still know that it is reliable enough to last for several years and do most of what the newer model is able to do. Even that small difference in the years can make a huge difference in the price tag.
Save Money - There are a few ways you can save some money with the purchase of a refurbished laptop. For one, you can get a model that still works well and costs way less than a brand new model. If you are new to Apple laptops, you may have gone through a number of PCs in the past that felt like they needed to be replaced every other year. Even if you buy an Apple MacBook Pro 15 Inch that is from two or three years ago and may only last you three or four years, you are still buying a model that has a longer lifespan than your PC. It saves you from needing to make that trip to a local store or go online to find another laptop within two years or purchasing your previous one.
Looks Like New - Just because you buy a laptop that is labeled as refurbished doesn't mean it has to be old and damaged. There are refurbished laptops with very little mileage on them that still work and look great. Some refurbished models can even be laptops that have been taken out of the box and never used, but the open box makes it a used item. Refurbished models have undergone some work to improve performance in some capacity or fix up some hardware issues. These units can look like new models, even with the label of refurbished.
To get the best selection of refurbished MacBooks like the MacBook Pro 15 Inch, you can go to a place that offers quality, selection and customer service. Choose Mac of All Trades to get the laptop that you have always wanted.
With Mac of All Trades, it is easy to find the specific model of laptop you want or to find an electronic device at a great price. You can browse from a range of products labeled in excellent, very good and good condition, and find a price that is perfect for your budget. In addition, you can speak with one of the experts at Mac of All Trades to find out more about how you can buy the right laptop for you, even if it is refurbished, to get the performance you want out of a laptop. So, check out Mac of All Trades today and get everything you want in the devices you need.