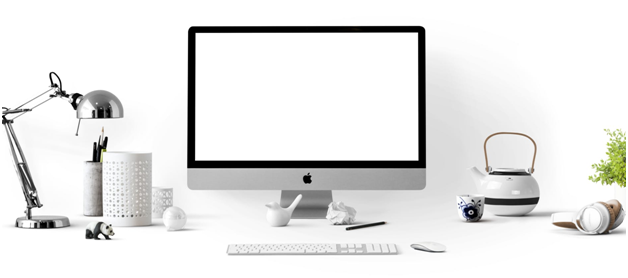 So you're interested in buying an Apple Mac to replace your aging model. Perhaps you're actually looking to buy your first Mac. There are lots of ways to go about it, and the most obvious one is to take a ride down to the store and see what sleek new models are for sale.
When you buy new, you might be getting lots of guarantees about the performance of your technology. You might be attracted to some of the newer technology, or you might just like the fact that what you're getting has never been used. Either way, you will definitely get a massively hefty price tag to go along with it. New Apple technology, especially Macs, carry price tags that soar into the quadruple digits.
The truth is, it's just not always necessary to pay the premium for factory-new equipment, even technology. You don't need to be part of a captive audience when you're looking into buying technology for yourself, even if you want the performance of your device to be as near to the performance of a new one as possible. There are strong markets for used and refurbished devices, and choosing to get a refurbished unit in particular offers you a host of benefits you wouldn't even get from buying them new. If you do your research and end up sourcing the technology from a reputable supplier like us here at Mac of All Trades, you'll find that there are few drawbacks, if any. In fact, there are quite a few benefits of buying a refurbished Mac instead of a new one, and they don't even all revolve around price. Here are a few of the reasons you might want to consider buying a refurbished Mac instead of a new one.
Significant Savings
Alright, so not every reason revolves around price, but that's definitely something to consider. For the most part, if you choose to go with a refurbished unit, you're going to end up saving. Buying a refurbished Mac will save you substantially over buying new in just about any scenario you will encounter. Consider the cost of new Apple technology. A MacBook Air starts at $1,099 and a MacBook Pro 13" starts at $1,299. That doesn't even dive into the prices you'll find when you start investigating the cost of iMacs and other Apple technology and accessories.
We here at Mac of All Trades can furnish you with whatever level of quality you need to meet, not only offering refurbished Macs but used Macs as well to meet your price point. If you're set on a refurbished Mac, know that you'll be getting guaranteed quality (more on that in a bit) and you'll still be saving over the price of new technology. All of that money saved could be put in the bank or even used to offset the cost of your next upgrade when the time comes for that. In fact, considering the functionality you'll get with a refurbished Mac, there's little reason to buy one new. When you do your homework, you'll certainly save money on the purchase of a refurbished Mac, but money is only a part of what you'll save. You have more to gain than just savings.
Guaranteed Quality and Functionality
Besides the fact that you could save anywhere from a little to a whole lot of money when you buy refurbished instead of new, you'll be getting almost no loss of functionality, if any. The first thing to consider is the possibility that you just don't need all the new features of factory new Apple technology. Frequently new technology is released with only a minor incremental increase in functionality and sometimes the upgrades are targeted to certain markets.
Many of the features of Macs such as their powerful processors are designed to run intensive applications and demanding applications for designers and engineers. If you won't be using these, the case is more often than not that you just don't need the upgrade in technology. An older processor could serve your needs for many years without needing to be upgraded or replaced. Of course, you know better than anyone else what your needs are in your computer, but if the case is that you don't need the latest features, an older model or a refurbished one will suit you just fine.
Even if you do need components like a powerful processor or video card, our refurbished products go through a rigorous multi-point inspection to guarantee the functionality of their parts, and we guarantee the products we sell to function as advertised. Buy from the right supplier and you'll be getting guaranteed functionality for a fraction of the price. All you need to know is what you're looking for and you can see what we offer right here on our site. We disclose the quality and specifications of all the products we sell and guarantee them as well, so on top of savings, you'll get basically new performance as well.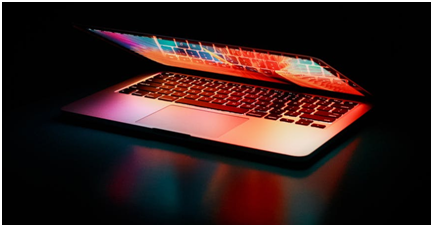 They Could Be Just Like New
There is a difference between new and refurbished models, but the reality is that when you shop through our offerings here at Mac of All Trades, you'll be able to see exactly what you're getting. Oftentimes what you're getting will be indistinguishable from a new model. So while there is a difference between a used unit and a refurbished unit, you can shop here at Mac of All Trades in the confidence that our process for refurbishment is second to none and results in the delivery of Macs that perform just like new. So who wants to pay for the new thing when you can get it for less?
Buy From The Right Seller
You may have been thinking in the back of your mind that these are all seductive enough reasons to shop for a refurbished Mac instead of a new one. You'd be right - they are seductive reasons, and valid. But - you're worried that there's too much uncertainty in shopping for a refurbished unit and you just might not get what you've paid for. Well, sometimes that is definitely the case. There are stringent procedures for refurbishment that should theoretically guarantee that any product labeled as refurbished should offer guaranteed quality. There are unscrupulous sellers in all markets and technology is no different. More than likely, many buyers have turned to new technology simply to avoid the hidden pitfalls of buying a used or refurbished unit. However, here at Mac of All Trades, we place the highest premium on quality. We guarantee our products with a complementary hardware warranty to ensure that you get the quality you were promised. We've been doing this for over two decades, and we have an A+ rating with the Better Business Bureau. The point is, we put our money where our mouth is. With Mac of All Trades, we deliver what we say we will, and nothing less.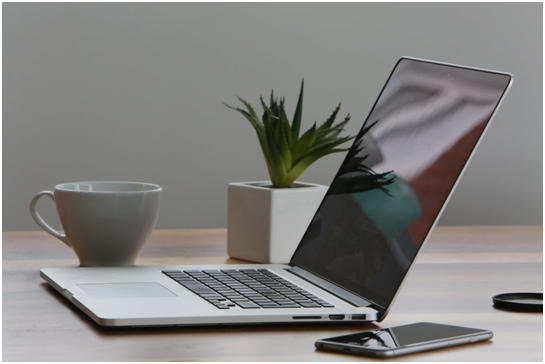 Our Process for Refurbishment
Our process for refurbishment is rigorous and guarantees the functionality of every machine refurbished. All of the machines that we refurbish undergoes a 40-point inspection covering hardware and components to bring you the quality you would expect from a refurbished Mac. We offer a two-stage cleaning process that removes all the previous data that was stored on the machine, and then a new operating system is installed. We then re-inspect and clean the product one more time. Our refurbished products also must pass a visual inspection that investigates any cosmetic or operational issues. Components such as the microphone and camera are tested for functionality to guarantee you a device that works smoothly. Additionally, every refurbished process undergoes a custom process testing many points of hardware functionality from storage, video graphics, battery life and much more. In the event that one of our machines fails some aspect of our testing process, one of our technicians will address the concern and then make the necessary repairs to guarantee the finished product functions as advertised. Our process is too intricate to easily detail in the limited space we have here, but it covers many points of operation to ensure that the devices we offer will run as you expect them to. You can go ahead and add our peerless commitment to the standards of our refurbishment process to the list of reasons to buy a refurbished Mac from us.
The point is, our refurbishment process is comprehensive and guarantees you a fully functional device that's basically just like new. It might not come in the same box it was originally packaged in, but our experts will work it over to bring you like-new functionality for a smaller price tag.
You'll Know Exactly What Condition You're Getting
Another great thing about getting your refurbished Apple products from us is the fact that we'll advertise very specifically what condition the products we're selling are in, along with the technical specifications you can expect from any given device. Of course, you can expect the highest quality from our refurbished pieces, but even if you decide to go with one of our used Macs you can see exactly what you'll be getting right on the pages where our products are listed.
There are no hidden catches when you purchase from us. We'll tell you exactly what you're getting, every time, without fail. Additionally, as stated, all of our products come with a complementary hardware warranty and we accept returns within 14 days, so on the off chance you aren't impressed by our products you have that peace of mind. Take a look at our product page and you'll see exactly what we mean and you can remove any and all doubt you might have had. Even each used product gets a detailed designation as Fair, Good, Very Good or Excellent, so you know right up front the condition of the products. At Mac of All Trades, we're upfront about quality, which is just one facet of our customer service that we take very seriously.
Speaking of customer service, there's a reason we have an A+ rating from the Better Business Bureau. When you sell quality refurbished and used Apple products without any hitches for almost 30 years and have unparalleled customer satisfaction, you make a name for yourself. That's exactly what happened with us. We take customer satisfaction very seriously, and all you have to do to see for yourself is give us a call at 800-581-8987. Speak with one of our representatives regarding our refurbishment process or inquire about bulk sales. We'd be glad to help you out.
From the fact that we can save you money to the fact that you'll be getting the devices you want without any loss in functionality, Mac of All Trades is your best choice for finding the refurbished Mac you've been looking for. Our refurbishment process is second to none, our products are guaranteed, and our team of customer service representatives is here to help you through the process. There's almost no drawback to buying a refurbished Mac, so take a look at our offerings of Macs and other Apple products and find what you've been shopping for today. To recap, you get excellent products at smaller prices, access to excellent customer service, and the assurance of working with a business that is highly rated and has a track record of providing quality service and products.
P.S. - Buy In Bulk
As a final note, don't just leverage our excellent prices and quality for your own personal use. If you ever have a need to buy in bulk, we can help you out with that as well. Setting up an office with anything more than a few units can quickly become a financially exhausting exercise. Before you go and outfit an office or a classroom with a fleet of new Macs and set yourself back a couple of bills contact our bulk sales team to see how we can outfit you with Apple products that will meet your needs while saving you money.
Sources:
Villa-Boas, Antonio. "I bought a MacBook Pro from Apple's Refurbished store, and it was the best decision I made when buying a new computer." Business Insider. July 22nd, 2019. Retrieved December 18th, 2019 from https://www.businessinsider.com/apple-refurbished...