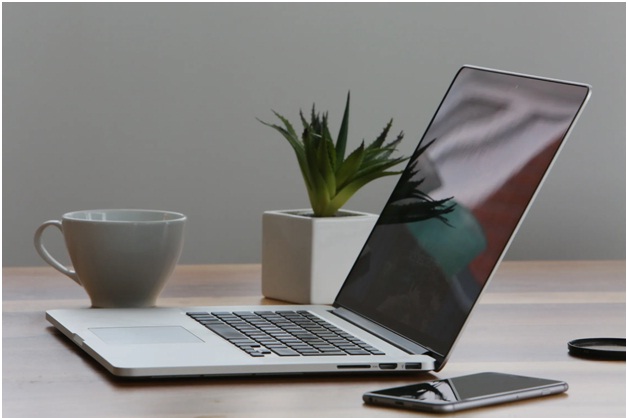 If you are a professional who relies on computers for the bulk of your work, you probably already know how frustrating it can be to deal with a lackluster or underperforming computer. A slow or glitchy computer can become an absolute time sink, which leads to frustration, mismanagement, and general aggravation.
Having a reliable computer that allows you to perform at a high level is no longer an option. We're long past the age where a sluggish computer is worth keeping around, given how much we rely on computers to do so many tasks in the workplace. If a professional computing solution is something you feel that you need, but are unsure where to start, you might want to take a look at the MacBook Pro 15.
Why an Apple MacBook Pro 15 Will Make Your Job Easier
The difference between a cheap and a high-quality computer is truly night and day. If you are at all familiar with Apple products, they are typically designed with speed and functionality in mind. Their line of laptops are workplace staples for a reason; they routinely perform well above benchmarks and are secure, fast, and reliable.
Clearly, when you are in a professional environment and you are relying on your computer to get your work done and communicate with your team effectively, or manage a client's project, there's no room for slowdown or impromptu crashes. You need a computing solution that can carry your workload and actually make you more efficient.
Most of us at some point or another have been forced to use an inefficient computer in the workplace, and it makes you wonder what the point is. Aren't computers supposed to make our lives easier and not more difficult? Aren't they supposed to help you speed up your workflow and not detract from it? If you find yourself frustrated or tired of your computer, you may need to finally invest in a better model.
The reality is that we would all like to think that we can get away with "dealing with" a lower end computer in order to save money, but you're only going to cause yourself unnecessary stress and frustration. You're also going to limit your work capacity and potentially lose money and standing by relying on an inefficient computer. There's an untold amount of time lost in a work session every time you have to wait for a program to load or a screen to stop hanging. While one or two of these instances may not seem like much, too many in a single day can easily add up to giant chunks of lost time that will eat a hole in your efficiency.
Not only this, it's simply bad practice to rely on a computer that can't be relied on. If you experience an untimely crash in the middle of a big project, you're only going to be hurting your own productivity and peace of mind.
A MacBook Pro 15 can transform the way you work, because these machines are built with power and efficiency in mind. Not only are Apple computers generally fast and efficient, they typically don't experience nearly as many bugs and glitches, because their operating system is built with security and functionality in mind rather than accessibility to third party software.
Ultimately, you have to make the right investments as far as your work is concerned. A MacBook Pro may be able to greatly enhance your ability to work and get tasks done without headaches and unnecessary hassles. The portability, speed, and overall utility of an Apple Mac is hard to compete with and is well worth the investment.
Where to Find an Affordable MacBook Pro 15
Is the idea of sinking money into a brand new MacBook Pro 15 still making you feel a bit queasy? That's to be expected, Apple products often do run a bit expensive simply because they are designed with high-quality materials and have powerful hardware such as processors and graphics cards that allow them to perform so well.
This doesn't mean you have to be priced out of owning a powerful computer option. If you take a look through our store, you will find highly affordable MacBooks that you can rely on to get your work done and not fail you. Our computers have been thoroughly refurbished and have met stringent requirements for resale, which means that you know you can rely on yours to perform when you need it.
We specialize in providing great quality Apple Mac products at affordable prices, including the 15-inch MacBook Pro. If you are interested in purchasing one for yourself, take a look through our online store or get in touch with us today. Invest in yourself and ease your workplace stress with a reliable and efficient Apple computer.