Posted by Mac of All Trades Tech Team on Sep 14th 2021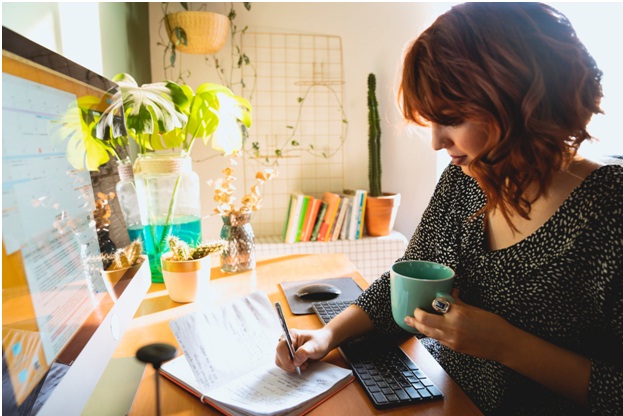 Although PCs tend to be the common choice in most households, Apple as a brand has been around since the advent of home computers and they are still producing quality machines that are reliable, efficient, and easy to use.
Wondering if Apple Mac computers are the right choice for your home? In this quick guide we're going to cover some of the reasons why Apple computers are not just for the workplace, and where you can get your hands on one of these computers at a reduced price.
Getting a Reliable Computer For Home Use
It goes without saying that a reliable computer is a necessity in the workplace, but these machines are just as important for home use these days as anywhere else. Although smartphones and tablets are a decent stand-in for many tasks that need to be done in the digital world, sometimes there's nothing like the ease of use and security of working on a desktop or laptop computer.
For instance, if you really need to sit down and do some financial planning or tax work, you most likely would not want to try and handle all of that on your smartphone. While you certainly could pull it off, this is not the ideal scenario. Computers are designed to make certain tasks easier, especially if you need multiple browser tabs open and if you are dealing with sensitive information.
Just because you are sitting at home, that doesn't mean you don't want your home computer to be sluggish and unusable. These days, given how much we rely on these devices, it simply makes sense to invest in a computer for home use that actually makes our life easier instead of more difficult. Whether you are trying to take care of some important work or school projects at home or just want to watch a movie on your laptop, you should be able to do so without encountering lagging apps or glitches.
The Many Benefits of Apple Mac Computers
It's pretty obvious why you would want to invest in a high-quality computer at home. Just being able to surf the Web and get some extra work done in your spare time without dealing with any slow-down or other annoying issues is worth it. Plus you should think about the potential longevity of your device, especially if you expect to utilize it often. A lower quality machine will wear out fast, but not so with an Apple Mac.
Here are a few of the key benefits of owning an Apple computer at home:
●The security is unmatched. You may already know about Apple's reputation for having tight security on their devices. This is partially due to the fact that PCs are more common and therefore people who make viruses find it more lucrative to target PC owners as opposed to Mac owners. On top of the great security options that actually are built into the MacOS, you can be fairly confident that your Apple computer will serve you well if you need to perform sensitive tasks that involve banking, taxes, medical appointments, crypto transactions, or anything else that might involve precious data.
●High performance when you need it. Whether you intend on playing some games, chatting with coworkers or friends, browsing the Web, or watching a movie, you can be sure that your Apple Mac Computer is up to the challenge. For computers that see a lot of use, having one around that's dependable and actually performs well is always worth the investment.
●Long life span. Compared to many other kinds of computers, Apple devices are built with high-quality components and hold up well after years of use. If you want to avoid having to replace your computer next year, Apple is where it's at. This is the same whether you need a desktop computer or a laptop.
●High degree of functionality. Macs are equipped with great built in cameras, sleek and ergonomic keyboards, beautiful screens, and everything else you would want out of a computer. The MacOS of course is simplistic and intuitive as well. If you love using iPhones or iPads, Apple computers are a no-brainer, as they function similarly.
From the reliable operating system to the tough construction, it's easy to see why Apple Macs would make a solid choice as a home computer.
Get Your Apple Mac Right Here
Of course, you probably don't want to pay full price for your Apple Mac computer, whether you are trying to get a desktop model like the Mac mini or iMac, or a laptop like the MacBook Pro. Apple devices are made with high-quality components, so when they are brand new, you can expect to pay a lot.
Thankfully, there are great ways to get these devices at an affordable price. Here at Mac of All Trades, we offer a wide range of different Apple computers that have been thoroughly refurbished and prepped for resale. This means you can get a reliable Apple computer at a major discount. Just take a look through our store and find a device that matches your specific needs.
Contact Us Today
You are sure to find precisely what you are searching for among the large selection of used MacBook Pros that we have available for purchase. Do you need assistance to buy a MacBook Pro? Please contact us at 800-581-8987 and we will be pleased to assist you!