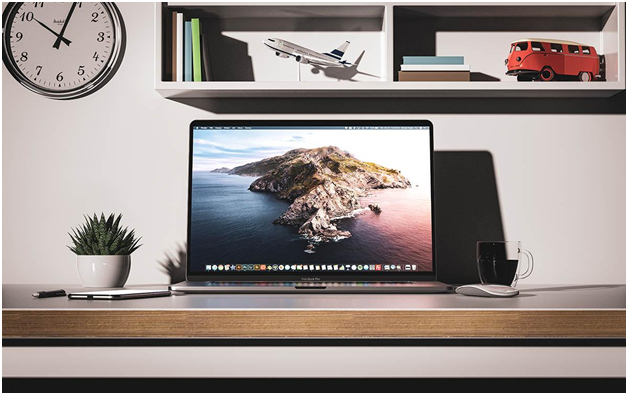 A fast and reliable computer is one of the essential accessories of any successful college student these days, given our level of connectivity and how heavily we have come to rely on things like student portals and paying student loans online rather than through the mail. It only makes sense that a refurbished MacBook Pro would be the perfect addition to any student's menagerie of school supplies.
The problem for many of those looking for a viable computer however is the lack of budget. A MacBook Pro is not exactly low in price, so how does a struggling college student dare to afford one? This is where the refurbishment aspect comes into play and why it's essential for any college students or anyone else looking for an affordable way to get your hands on a powerful laptop without paying such a high price.
Why a MacBook Pro is the Preferred Choice For College Students
You might make the case that college students on shoestring budgets should simply purchase a much cheaper computer and leave it at that, but the problem is that this wouldn't work in most cases. The fact is that complex and resource-intensive software are becoming the norm in colleges everywhere, and this means that it's important to have a laptop that's up for the challenge.
Apple consistently makes computers that are able to handle difficult workloads and perform well while multitasking. For students in art, design, coding, or related fields, this level of quality becomes all the more important. Many lower-end computers simply cannot run the software needed to perform intense video and graphic design, coding, and similar tasks. Without the right hardware specifications, a laptop is just a fancy way to check your email, and not much more.
A MacBook Pro on the other hand provides a superior level of power and functionality, giving students the ability to use a wide array of high-end programs such as Adobe Photoshop, Adobe Premiere, Sony Vegas, Autodesk Maya, and more. In order to perform complex and involved graphical tasks, you need the required power. This is one of the reasons why these computers have become somewhat standard in the world of graphic design, they simply are able to measure up where it matters.
Clearly then it's not a viable option for college students to settle for less than a high-quality Apple device in order to perform many of their tasks. The quality of these computers often means however that they can be somewhat expensive, which is why it's essential that you know where to find affordable MacBooks.
Finding a Refurbished MacBook Pro Online
If you are looking for a reliable Apple computer to help you handle your college workload, you don't want to waste time scouring the Internet for a MacBook that actually functions as you would expect it to. The best course of action is to invest in a refurbished MacBook Pro right here at Mac of All Trades.
While searching online, you're liable to find any number of purported deals on used Apple products, including ones that have been "refurbished." The problem with many of these sources however is that they are often unvetted and unreliable. If you are purchasing a used product, you want to make sure it has gone through all of the necessary processes to ensure that it is functioning like it's new, otherwise you're only wasting money on a compromised device.
For college students in need of a powerful computing option, this isn't exactly the scenario you want to be in. The only thing more frustrating than not having a computer is being forced to use one that's slow and glitchy. When important projects are nearly due and you need to multitask between web browsers, word processors, and graphics programs all day, you can't have a glitchy system that quits on you last minute.
When you purchase one of our certified refurbished MacBook Pro laptops from our online store, you don't have to worry about any of that. Every device we obtain goes through a rigorous vetting process in order to make sure it is fast and fully functional. We understand how important it is to have a computer that works exactly as you expect it to, especially when performing difficult and important work.
Buying refurbished means that you will be receiving a quality device without the steep price, which will come as a relief for most college students who are looking to save money anywhere they can. It's hard enough to deal with all of the other expenses that go into managing college life, you shouldn't have to dip into your savings just to be able to get your hands on a decent computer.
If you are interested in owning a refurbished MacBook Pro of your own, you are sure to find what you are looking for as you peruse our store. If you have any questions about what goes into our process, or with ordering, just reach out to us and we would be happy to help.