Posted by Mac of All Trades Tech Team on Dec 13th 2021
Apple formally announced in 2019 that the MacBook Pro 15-inch models would be discontinued, instead replacing them with the all-new 16-inch MacBook Pro. Today, the MacBook Pro (both the 13 and 16-inch models) boast amazing speed, performance and graphical capabilities, due in large part to Apple's unveiling of the M1 Chip, which featured Unified Memory Architecture and a 16-core Neural Engine capable of 11 trillion operations per second.
In light of that, is a MacBook Pro 15-inch laptop still a competitive choice?
We say yes, but it all depends on how you're going to use it.
Let's take a closer look at the specs of 2018 MacBook Pro 15-inch, which is the most recent model produced before the line was discontinued.
About the 2018 MacBook Pro 15-Inch
Available in both Silver and Space Gray, the 2018 Apple MacBook Pro 15 featured a Touch Bar with a Touch ID sensor, if that's the sort of thing you like in technology. The Touch Bar was and is still fairly divisive, but it does provide a level of touch-based interface with on-screen content and data, in lieu of a true touch screen.
With dimensions of 9.48 by 13.75 by .61 inches, and weighing just over 4 pounds (4.02) the 15-inch MacBook Pro is larger and heavier than the MacBook Air, but effectively the same as newer models, so it's comparable on that front.
It also features 4 Thunderbolt 3 Ports and features Bluetooth 5.0 technology. So as far as these specs are concerned, the 15-inch is effectively equivalent to the newer 16-inch models.
Speed
Now let's talk about speed. Leaving the modern M1 chip equipped 16-inch MacBook Pros out of it, let's compare the 2018 15-inch to the 2019 16-inch, the next generation.
The 2018 15-inch was available with either (both models 6 core processors):
●A 2.2GHz Intel core i7, with Turbo Boost up to 4.1GHz
●A 2.6GHz Intel core i7, with Turbo Boost up to 4.3GHz
Now let's talk about the 2019 16-inch, which offers either:
●A 2.6GHz, Intel core i7 6 core processor, with Turbo Boost up for 4.5GHz
●A 2.3GHz, Intel core i9 processor (8 cores) with Turbo Boost up to 4.8GHz.
So the 2019 16-inch model is definitely faster, but the 2.6GHz option with the 15-inch model is configurable to 2.9GHz with Turbo Boost up to 4.8GHz, putting it on par if not above the performance of an standard later model.
Graphics
The 2018 15-inch MacBook Pro boasts a 15.4-inch LED backlit display with IPS technology and 2880 by 1800 native resolution with 220 pixels per inch, supporting millions of colors. It also features Wide Color P3 and True Tone technology. The most advanced option also has a 3.6GHz Radeon Pro 560X with 4GB of GDDR5 memory, configurable to a Radeon Pro Vega 20 with 4GB of HBM2 memory.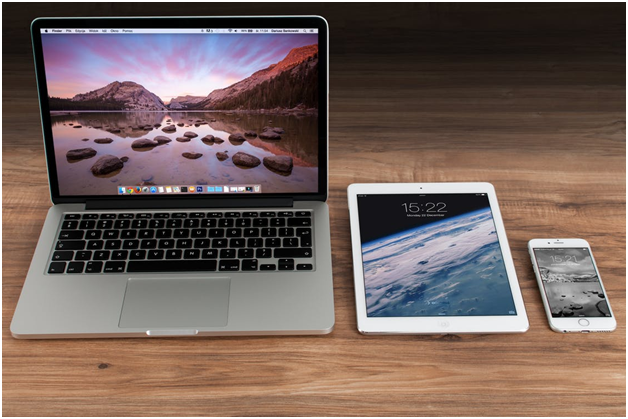 Now for the 2019 16-inch MacBook Pro, which features a 16-inch LED backlit display, also with IPS, Wide Color P3 and True Tone technology. This one, however, has a higher resolution, at 3072 by 920 and 226 pixels per inch. It also has a superior graphics processor, the top choice being the 2.3GHz AMD Radeon Pro 5500M with 4GB of GDDR6, configurable to an AMD Radeon Pro 5600M with 8GB of HBM2 memory.
If we're being honest, the nod goes to the newer, 16-inch model. Even souped up, the 15-inch model just doesn't offer the same resolution or graphics processing, but it's still an amazing display and processor; realistically, only gamers and others that use these laptops to run visual-heavy apps will really notice or appreciate the difference.
Storage
As far as storage is concerned, the newer, 2019 16-inch MacBook Pro takes the upper hand - but only on paper. It's available in a 512GB SSD model and a 1TB SSD model, both configurable to 8TB, which is an insane amount of data.
The 2018 15-inch MacBook Pro, by comparison, is available in both 256GB SSD and 512GB SSD models, both configurable to 4TB.
Ultimately, the newer model can hold more data, but considering the fact that the older model is configurable to 4TB, we can't say that the newer model is worth that much more - unless you have an immense database you need to store locally. You can always get an external hard drive for a fraction of the cost of a computer.
Battery Life
It's a pretty close competition between the 2018 15-inch MacBook Pro and the 2019 16-inch. Apple says the 2018 15-inch model is capable of offering 10 hours of wireless web surfing or movie playback, whereas the 2019 16-inch is rated to offer up to 11 hours of each.
No matter how you split it, the 16-inch wins by a hair, especially considering its higher graphical and processing abilities - but 10 hours of surfing or video playback is still a lot.
Is a MacBook Pro 15 Still a Comparable Alternative to the Newer 16-Inch Pros?
To weigh in on this, subjectively, we have to admit that the MacBook Pro 15-inch is a steal for the price, especially the 2018 model. Yes, the newer 16-inch is faster, has greater storage and battery capacity, and better display and graphics processing - but it's a fairly even contest.
If you're looking at a 2020 or newer MacBook Pro 16-inch, it's almost no contest. The M1 chip offers performance that simply hasn't been seen in previous generations of MacBook Pros - but you're going to pay for it.
So, with that said, considering the fact that you can get 2018 (and older) 15-inch MacBook Pro laptops here at significant discounts, we have to say that it's still a competitive, premium laptop, especially for students and others looking to hold professional correspondence, or just to keep connected while on the go.
Pick one up here, and if you have any questions, give us a call at 800-591-8987.
Visit Our Online Store Today
Here at Mac of All Trades, we carry a great variety of Apple products that have been carefully refurbished so you always enjoy that unique Apple experience. If you want to buy a MacBook Air that you can rely on for years, we have exactly what you need.
For more information on the different model MacBooks we carry, check out our store, or call us at 800-581-8987.