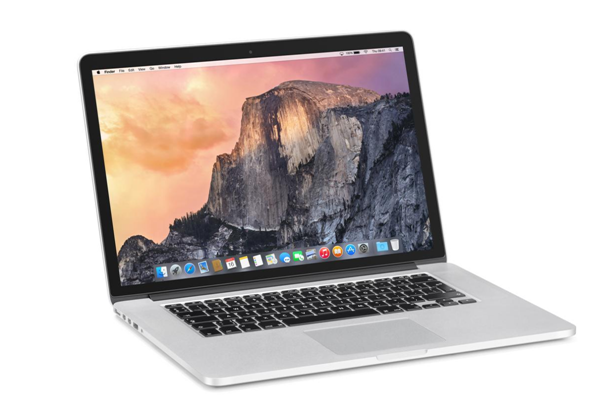 If you are in the market for a new computer, you have probably heard the debate about whether a Mac is better than a PC. Each one certainly has its benefits and continues to evolve as new generations are released. For many people, PCs are more common in public places like libraries and used commonly in offices, so they are familiar and easy to use, but Macs can offer a lot of added benefits, as well as better longevity and value.
There are many things that can come to mind when you are looking for a new laptop, and if you are really interested in Apple, you will likely do whatever it takes to get a MacBook. Of course, new Apple laptops can get pricey, so you might seek an alternative. For many people, this means settling for a PC brand you don't really want. However, there is a way to get a cheap MacBook Pro and it can be especially beneficial to you.
Here are some reasons why buying a cheap MacBook Pro can be better than buying a new PC.
Savings That Last Longer - You can save money in the long run by buying a MacBook Pro that is used instead of settling for a new PC. MacBooks age well, so even a used model that is one or two years old still has a lot of life left in it. Even if you get three to four years out of a used cheap MacBook Pro, it's better than getting frustrated with your PC or trying to buy something new every other year.
Better Software - The software on an Apple product runs seamlessly. Macs are much easier to navigate and use, and their fast operational speed will keep you from getting frustrated over slow loading or installation times.
Virus Protection - Apple products come with built-in virus protection that help prevent harmful malware, spyware and viruses. Nothing in technology is completely foolproof, so you are not immune to viruses with a Mac, but it occurs far less than when using PCs.
Easy to Upgrade - Computers will go through regular updates to maintain the best operation possible. This may be with a new operating system update or small updates to the apps you use. When it comes time to upgrade, you want it to be quick and easy. Larger updates will take a longer amount of time to complete, but Apple updates are often quick and easy to set up. Many of the operating system updates come without complicated changes that change the way the user operates and keeps things simple, compared to PC updates which can be more complicated and take a long time to complete.
With all of these things in mind, you can find a cheap MacBook Pro with a little searching. It's especially easy when you choose Mac of All Trades to get a great value on used and refurbished models. Laptops for sale from Mac of All Trades range from Good to Excellent condition and come at great prices.
When you buy from Mac of All Trades, it doesn't feel like you are getting a cheap MacBook Pro. You are getting a model that has a lot of great years left and can certainly feel like new. Make the choice to save money and get a device that won't just serve you for a couple of years, and choose Apple products for sale at Mac of All Trades. With the help of our expert team and a wide selection of products for sale, there is certainly something available for you that will make a difference in the way you get your work done.