Posted by Mac of all Trades on May 2nd 2018
Having an Apple computer is not only a status figure? But it's a pendant of membership to the club. But should you get a MacBook? MacBook Air? MacBook Pro? which one should you get? Maybe you need to have a larger screen and you would need an iMac! If you need some tremendous power, you would probably be already reading this on a Mac Pro or an iPhone X.
Here is the Apple Buying Guide from mac of all trades
Computers are here for us to play games, stream movies, social media, and sometimes work. With all of the GHz, DDR, SSID and other acronyms they use at the Genius Bar, it can get a little blurry.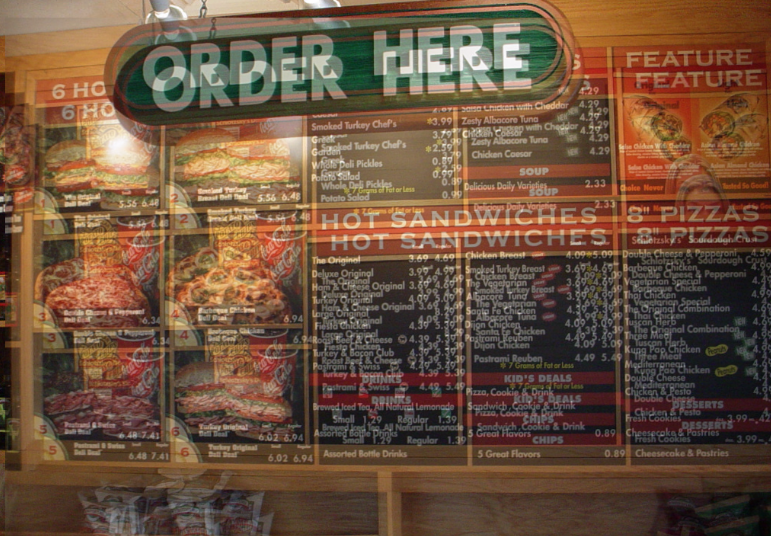 How will you use your computer?
If you need to take it with you, you would need a Laptop. Apple offers 3 models. MacBook, MacBook Air and the MacBook Pro. Each one of these have their own advantages and disadvantages.
MacBook 2015-present
Advantage: Extremely lightweight and slim
Advantage: High-definition Retina display
Disadvantage: One USB-C port
Disadvantage: Low-resolution built-in camera
MacBook Air 2011-present
Advantage: Longest battery life
Advantage: Comes with traditional SD card and USB ports
Disadvantage: Low screen resolution
Disadvantage: Older processor
MacBook Pro 2013-present
Advantage: Strongest processor
Advantage: Cool features like the Touch Bar and Touch ID
Disadvantage: Significantly more expensive
Disadvantage: Small battery
How important is portability & weight?
Screen size, the type built-in storage, lack of CD/DVD drive affect battery life, laptop size & weight. If you are considering a laptop, there are some other characteristics you need to consider.
Light use:
MacBook Air - Surfing the web, school work, paying bills, email, video chat, social networking, organizing and sharing digital photos. All in one laptops, like the MacBook Air, is a great solution for students and travelers who need minor tasks on the go. Alternatively if you wanted a newer form factor, an iPad would work too!
Average use:
MacBook - Everything the MacBook Air offers but faster. MacBook's typically have more storage capacity so you can store more pictures, documents, presentations, music & movies! The MacBook provides a slick balance between power and portability, great for users who occasionally work from coffee shops or airports.
Demanding use:
MacBook Pro - Almost everything the MacBook & MacBook Air offers but with the capability of heavy multitasking, video conferencing, multiple browsers, photo/audio/video editing & production. MacBook Pros largest downside is its weight & battery life, although its still more powerful, lighter and has a longer battery life than its PC counterpart!
Laptop Screen Features
Screen size: Laptop screen sizes range from about 11 to 17 inches. A larger screen is ideal for gaming, watching movies, photo and video editing, and viewing documents side by side. Keep in mind, a big screen can increase the overall size, weight and power consumption of a laptop.
Shop by screen size here
Resolution
Higher resolution equals better picture quality. Laptop screens come in a range of resolutions (measured in pixels, horizontal x vertical):
HD: 1366 x 768 resolution is standard on mainstream laptops. Good for Web-surfing, e-mail and basic computing tasks.
HD+: 1600 x 900 resolution is great for casual gaming and watching DVD movies.
Full HD: 1920 x 1080 resolution allows you to watch Blu-ray movies and play video games without losing any level of detail.
Retina display: 2304 x 1440, 2560 x 1600 and 2880 x 1800 resolutions are found in Apple's 12", 13.3" and 15.6" laptop displays, respectively.
QHD (Quad HD) and QHD+: With 2560 x 1440 and 3200 x 1800 resolutions, respectively, the extremely high pixel density creates crisp detail and sharp text, ideal for professional photo and graphics work as well as high-def movies and games.
4K Ultra HD: 3840 x 2160 resolution boasts four times the pixels of Full HD, creating rich colors and images for viewing and editing incredibly lifelike images and graphics.
Display types
Different display technologies yield different colors and brightness levels. Many laptops employ LED backlighting, which can display bright colors without draining the battery. If you plan to use your laptop to watch movies and shows with a friend, choose a display with an IPS panel for wider viewing angles. Screens with a glossy finish generally provide richer colors and darker blacks, while matte displays will reduce glare if you frequently work outdoors or near windows.
--------
More demanding users will want to invest a bit more in a larger screen, higher resolution screen, a faster processor, more system memory, and a larger hard drive. Essentially a desktop, which Apple calls an iMac, Mac mini or Mac Pro!
iMac 2012-present
Advantage: All-in-One package for nearly any usage
Advantage: Variety of screen sizes and resolutions available
Disadvantage: Mostly non-upgradable internally
Disadvantage: Not designed for heavy-duty usage
Mac mini 2010-present
Advantage: Small form factor with internal upgradability
Advantage: Very cost-effective
Disadvantage: Requires external monitor
Disadvantage: Older processor
Mac Pro 2013-present
Advantage: Tons of connectivity ports for a wide variety of applications
Advantage: Most powerful Apple computer
Disadvantage: Requires external monitor
Disadvantage: High price
Light use: Mac mini - Surfing the web, school work, paying bills, email, video chat, social networking, organizing and sharing digital photos.
Average use: iMac - iMac's typically are the goto desktop to purchase from Apple. Their large screen size, small desktop footprint and overall speed to price ratio make it the perfect desktop computer for most people.
Demanding use: Mac Pro - professional, server, and workstation applications, including film and graphics editing, music production, and other applications requiring heavy-duty power.