Posted by Mac of All Trades Tech Team on Sep 1st 2021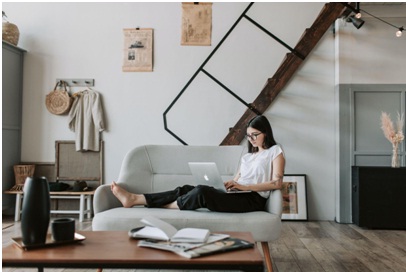 When you are gearing up for purchasing a new laptop, it can be an especially daunting task. There are a plethora of options available in terms of various characteristics, such as brand, size, color, year, memory, hard drive, display-- the list goes on and on.
There are a ton of reputable brands out there, but nothing quite compares to Apple. Apple has supplied millions of customers with high-quality technology that is some of the best in the world. Apple products are so popular because they're durable, combat viruses exceptionally well, they're long-lasting, and are extremely user-friendly. From absolute beginner technology users to experienced programmers, these products are ideal for everyone.
One device in particular that has truly impressed the world is the MacBook. No matter which version, they are all sleek, dependable, strong, and fast. They are truly a remarkable piece of technology. However, one major issue with these devices is that they aren't economically friendly.
This is one of the biggest reasons for people choosing not to purchase a MacBook (and other Apple devices, admittedly): their excessive price tag. For example, at the writing of this blog post, a 2021 MacBook Pro on Apple's website costs a whopping $2,399 to $2,799 (depending on screen size)!
Because of these overwhelming prices, it's important then to know where you can find the best MacBook deals. While it might seem rare to find great and authentic deals on these computers, it's surprisingly not! So what is the best place to find MacBook deals and what else should you consider before buying?
Mac of All Trades
One of the best places to find wallet-friendly deals on MacBooks is mac of all trades. We are good at what we do, which is sell used and refurbished Apple products to our customers. But why exactly should you go to us to find the best MacBook deals?
1.Eco-Friendly
When someone purchases a brand new laptop, whether it's a MacBook or something else, that means that new materials were created to complete that laptop. That process undoubtedly added to our carbon footprint, ultimately harming the Earth.
However, when purchasing a used laptop with us at mac of all trades, you will have bought a laptop that's been recycled instead of tossed in the trash, which would drastically increase our negative impact on Earth. If you care about the Earth, then you should sincerely consider purchasing a used/refurbished computer from us.
2.Major Price Reductions
You came here to learn about the best MacBook deals and we certainly have those. Be sure to visit our website to see our current offerings of laptops, but here is just one example of how excellent our prices are.
At the time of this blog post, we had one 2020 13-inch MacBook Air with 256 GB that was in excellent condition for only $899. Meanwhile, the same product on Apple's website went for $999. We take our price reductions very seriously!
3.Tested and Refurbished with Free Warranty
Along with our excellent prices on used and refurbished MacBook and other Apple products, you can also rest easy knowing that no hidden fees will surprise you. Our warranty is completely free and is reliable. Its length is dependent on every unique product, but can certainly be relied on if you ever need it.
Another protective feature that we are the proudest of is that all of our products are tested by certified professionals and refurbished, so you know what you're getting is reliable.
4.Excellent Customer Satisfaction
One important factor to consider when purchasing a used/refurbished MacBook is the ratings and reviews of other customers. When studying these closely, you can get a better idea of what to expect from the company and if they are trustworthy enough of your business.
Fortunately, we have had outstanding ratings and reviews. We have worked and continue to work diligently to provide our customers with the most high-quality products and customer service.
5.Free Shipping
When purchasing anything online, an important fee to consider is the shipping and handling cost. Oftentimes, this fee is hidden until the last second, skyrocketing the final purchase price. This fee can be enough to deter you from purchasing any item if it's high enough, especially when purchasing an expensive item like a MacBook.
This can often be an issue with other companies, but not with us at mac of all trades. We provide free shipping anywhere within the continental U.S. When choosing the free shipping option, we will process and ship your package within two business days.
When you are considering purchasing a MacBook, be sure to find the best MacBook deals first to best save you money. However, you should consider other components, such as shipping costs, customer reviews, warranties, and even the environment. Please give us a call at 800-581-8987 with any questions. We can't wait to help you find the perfect MacBook for you!