Posted by Mac of All Trades Tech Team on Aug 17th 2021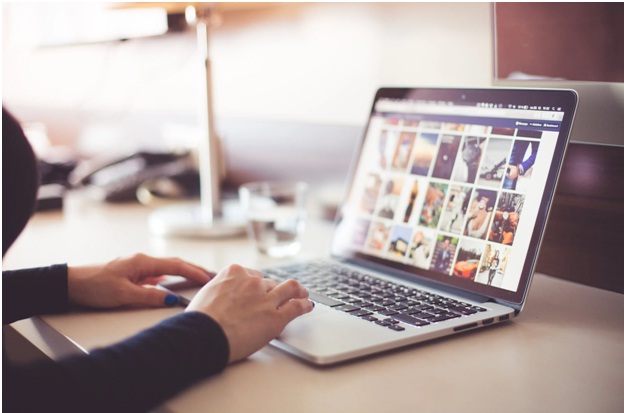 For professionals and casual users alike, MacBook Pros are one of the best laptops out there right now when it comes delivering superior performance and utility. From the crispness of their displays to the powerful processing capabilities, these computers have just about everything you could want no matter what kinds of tasks are on your plate.
A refurbished MacBook Pro 15" could be the all around best choice for anyone looking for a reliable laptop that has enough power for tougher tasks like gaming and web design, while still offering enough portability to be useful on the go. In this guide we'll be taking a look at the benefits of this MacBook laptop as well as how you can find great prices on these Apple devices in case you are budget-conscious.
Is The MacBook Pro 15" Right For You?
First and foremost, is this size MacBook the right choice for your needs? This is always something you want to look at when delving into the world of computer buying, specifically when it comes to laptops.
The size and heft of a laptop can impact its usability for certain individuals. For instance, if you are looking for an extremely portable device that doubles almost as a notebook or tablet, then the MacBook Pro 15" might be a bit too large for you. By the same token, if you are looking for a dedicated workstation that is going to provide you with top of the line graphics capabilities and robust internal storage capacity, then you might want to consider an Apple desktop like the iMac.
You can see how the needs of the individual influence what device might work best, depending on what the computer will ultimately be used for.
Is this the right laptop for you? Here are some key points to consider:
● The MacBook Pro 15" combines moderate portability and high specs into an extremely efficient and sleek laptop.
● Would work well as an at-home workstation computer that can be picked up and taken into the office if need be, or vice versa.
● While it's not the smallest laptop in the world, it's certainly portable enough to carry around comfortably in a laptop bag or satchel.
● A great choice if you need to do work that is a bit more intensive than typical word processing, web browsing, or data entry. It can handle the Adobe Suite and similar apps without any issues.
● For professionals who like the freedom of being able to work on important tasks on their lunch break or on the go, the battery life and overall feel of this laptop are perfect.
● Works as a great choice as a home computer or entertainment device.
● A great option for tech schools and universities that need to outfit a computer lab with machines that can easily run advanced programs such as AutoCAD software, 3D animation applications, the Adobe Suite, and web design and development apps.
A refurbished MacBook Pro 15" is a great choice whether you are in need of a dedicated professional laptop for work or if you simply need a versatile computer for home use.
The Best Deals on Apple MacBook Pros
Apple computers are usually worth the price, but depending on which device you are looking at, they might not always fit your budget well. This is one reason why buying refurbished is usually the way to go.
Now, the experience you might get when it comes to buying used Apple computers could differ drastically from location to location. Whenever you are buying used or refurbished products, it's always a good idea to make absolutely sure that you can trust the company in question and that the product you are looking at is going to provide you with a great experience.
Brand reputation is big in this industry. Here at Mac of All Trades, we pride ourselves in making sure all of the computers available in our store have been looked over and tested thoroughly in order to ensure that they will meet the needs of our customers.
If you are looking for a dependable outlet for Apple computers, you're in the right place. We have a wide variety of MacBooks, including refurbished MacBook Pro 15" computers that would be perfect in the workplace as well as your home, and you won't have to break the bank to get your hands on them. Our certified refurbishment process is also meticulous, which makes it easy to see why we are one of the best places online to find affordable Apple products.
Take a look through our store if you are on the lookout for high-quality yet well-priced Apple laptops and other devices. With an incredible variety of products all backed by a warranty, there's no reason to ever look anywhere else!