Posted by Mac of All Trades Tech Team on Aug 3rd 2021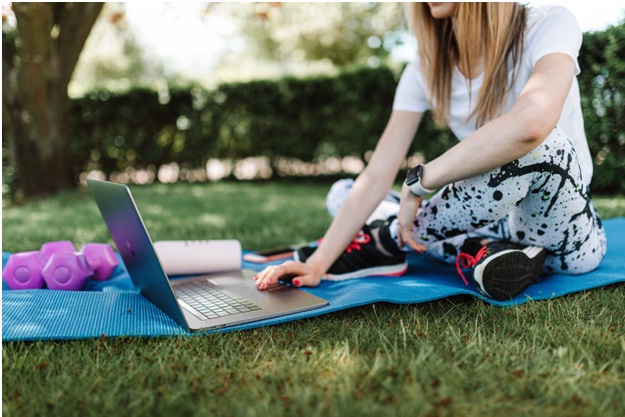 A lot has changed in recent years when it comes to how schoolwork is assigned and submitted. While computers used to only factor in for tasks like research and essay writing, these days it's nearly impossible to separate education from digital technology.
In that respect, a cheap MacBook Air is a great choice if you need a powerful, efficient, and easy to carry around laptop to help you tackle your school work, whether you are in high school, just entering college, or pursuing your post-graduate degree.
In this guide, we will cover some of the reasons why Apple MacBooks are such a great choice for students of all ages and why the MacBook Air in particular is ideally suited for schoolwork, especially if you can get your hands on one at an affordable price.
What Stands Out About the MacBook Air
Apple is most known for its line of incredibly popular smartphones, but they also excel in the laptop industry as well. MacBooks are known for their long-lasting value, lightweight construction, slim frames, and excellent degree of performance power. Like the iPhone, these devices cram a lot of functionality into an otherwise slim and modest package.
From the outside, the MacBook Air would appear like nothing more than a notebook-sized laptop, but compared to other computers in its class, it outshines them completely. These laptops come equipped with a long battery life, high-resolution graphics, plenty of processing power, and a comfortable ergonomic design.
They are easy to carry around compared to most laptops because Apple has engineered them to be super slim and lightweight. This is one reason why they are so great for students specifically because they won't feel like a burden to carry around campus. No one wants to lug around a clunky computer, even for short distances.
Especially given how common slick and slim smartphones are these days, most computer users are accustomed to this degree of convenience. For students that simply need a reliable and convenient means of accessing Blackboard and working on their projects, the MacBook Air hits all the right notes. Out of all of the Apple laptops out there, these small form factor options are preferable, unless you are in college and are majoring in media design or something similar. Even then, a MacBook Air can handle its own unless you are doing highly involved video editing or are working with oversized images.
Another benefit of these laptops is that they are integrated into the Apple ecosystem. iPhones represent only about half of the smartphone market, which means that many are already acquainted with the way Apple devices work. While there is a difference between a MacBook and an iPhone or iPad in terms of functionality, the core of the experience is much the same. And of course, your laptop can sync with the apps you have on your phone for a more seamless experience that could help you when it comes to your schoolwork.
Finding a Cheap MacBook Air That Will Get You Through School
One issue that could keep you from tackling your schoolwork with the help of an Apple MacBook Air is the cost. Brand new models aren't exactly the most affordable laptops in town, so if you are cost conscious or simply can't justify spending a ton of money on a new laptop, you're going to want to take the time to find one that better suits your budget.
It's important to have a high-quality laptop, however. A slow and inefficient computer will make it difficult and frustrating to get any work done, so this is the wrong approach if you are trying to save money. It's more important to actually get a device that will help streamline your schoolwork and relieve your stress, not add to it.
Whether you simply need a laptop for light word processing and submitting your assignments online in a timely manner, or if you need a large suite of software including Microsoft Excel, Zoom, email functionality, social media management, web design, and more, a cheap MacBook Air will more than meet your needs.
The secret is to find a MacBook Air that has been professionally refurbished. That way you can get one that will essentially function like new but without the steep costs attached. Right here at Mac of All Trades, you will notice that we offer an incredible selection of cheap MacBook Air computers, all of which have been extensively refurbished by our team of experts. If you need a rock-solid laptop that will help get you through the school year, this is it.
What's great about our selection of laptops is that we have several different models available at different price points, depending on what you need for your classes. This way you can get exactly what you need without overspending. As all of our devices are backed by a warranty as well, you don't need to worry about them underperforming for you.
Have any questions about the MacBook Airs or any other computers we have listed in our store? Just reach out to us at 800-581-8987.