Posted by Mac of All Trades Tech Team on Apr 15th 2021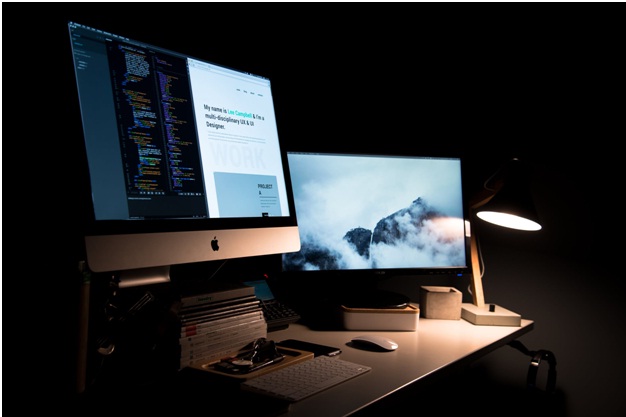 The lines have been blurred between the functionality of computers, tablets, and smartphones. Knowing which one of these devices is right for your needs can help you have the best possible experience while also helping to potentially save you a little money as well.
Whether you have your sights set on a powerful Apple computer or a sleek and portable iPad, this quick guide will help you determine which of these devices will best suit your needs.
Weighing Power and Convenience
When you are dealing with computers and similar devices, the two primary factors to consider outside of pricing, is what kind of performance does the device offer and how convenient the device is to use.
Balancing these two areas properly will often yield the best results in terms of the enjoyment you will get from the device.
For instance, if you are an active person with a busy lifestyle, but believe you have to be pigeonholed into buying a desktop computer, you may get frustrated having to always sit down at a desk just to use your device. As you shop around for your ideal computer or mobile device, you always want to consider factors such as the weight of the device, what kinds of apps it can use, how much memory and processing power does it offer.
You might want a highly portable device but one that is powerful as well. You have to carefully consider these parameters if you want to come away with a device that you will truly enjoy.
The Benefits of an Apple Desktop Computer
The classic desktop-style computer may seem like a thing of the past, yet more people than ever have them in their homes. Whether for intense graphic design or other professional tasks, gaming, or general home office use, the desktop computer industry is thriving.
Apple produces quite a few high-quality desktop computers, with the iMac standing at the pinnacle. This monitor and desktop Apple computer combination is a mainstay in professional environments. With the convenience of not having to deal with an additional monitor, the high resolution, powerful processing speeds, and a litany of other features, it's no wonder why these devices are popular.
Choose this kind of device if you don't mind being tied down to your desk, and if you need a whole lot of power and performance.
What Advantages Do You Get With a MacBook?
If you still need a ton of power but with a bit more flexibility, a MacBook might be the ideal Apple computer for your needs. The MacBook Pro specifically is a high-end laptop that can easily outperform many desktop computers you see in department stores. MacBook Pro laptops are considered professional-quality machines that are suitable for designers and video editors.
The smaller and lightweight MacBook Air is also an excellent choice if you want to balance power and convenience. These notebook-sized laptops still pack a powerful punch while being quite a bit lighter and easier to move around than the MacBook Pro.
Why iPads are Still a Popular Option
If you are in the market for a highly versatile device that isn't as powerful as a typical computer but can still provide you with plenty of functionality, an Apple iPad might be a great alternative for you.
The reason why iPads are still a popular option compared to other devices is that they are simply a joy to use. Whether you are reading a book, watching a movie, performing some light graphic design, or browsing the Web, these devices give you all the functionality of a smartphone with some of the benefits of a laptop, such as longer battery life and a better-sized screen.
While not as powerful as the average Apple computer by any stretch of the imagination, these mobile devices can still hold their own and are a great choice if you need a full-featured home entertainment device or a convenient workplace tool to help you quickly and efficiently take care of light administrative tasks and other duties.
Don't Count Out the iPhone
Still not sure which kind of Apple device is right for you? Maybe the iPhone is the right fit for your needs.
No one would mistake one of these high-end phones for a laptop, but Apple knows how to pack a lot of power into a small form. You can substitute in an iPhone for a lot of common jobs that traditionally would have been handled by a desktop computer not too long ago. As long as you are comfortable working with a smaller screen and not having access to certain programs that you would on a desktop computer, an iPhone serves as a perfectly functional "mini computer" that can allow you to stay in touch with coworkers, edit shared documents, retouch photos, post to social media, and much more.
If you have a better understanding of which Apple computer or device is best for your needs, take a look through our store here at Macof All Trades. We have a great selection of used Apple devices that are not only highly functional, but affordable as well!