Posted by Mac of All Trades Tech Team on Mar 12th 2020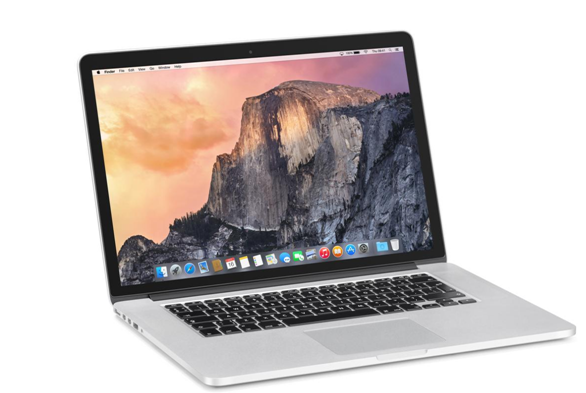 When you look at what an Apple Laptop has to offer, it's really no surprise that a lot of people want to own one. It can be such a valuable piece of technology for your everyday use, whether you use it for simple tasks like web browsing or more intensive tasks like graphic design.
Of course, there are many other benefits to a MacBook. Whether you choose the MacBook Pro or Macbook Air model, you are getting a device that is extremely portable, has plenty of storage to carry your files everywhere, and an extensive battery life that makes taking the device on the go and working throughout the day on a single charge easy.
With all of this in mind, you may want to get a new Macbook, but one look at the new models will show you the harsh reality that MacBooks are premium laptops that come at a high cost. If you are operating on a budget, it may be very difficult for you to afford a new model. So if you really want to get an Apple laptop, why not look into a refurbished MacBook that offers all of the same benefits as a new model at a better price?
You may have some pause about buying a product that was previously used even if it has been refurbished, but know that your concerns can be put at ease. Here are just some of the benefits you can get when you choose a refurbished MacBook.
Lower Price
Buying refurbished Macs certainly has the benefit of coming at a lesser cost. You can search high and low but you will almost never see brand new Apple laptops or other devices on sale, no matter where you shop for your technology. Your best bet to getting a great deal on MacBooks and other Apple devices is to look at refurbished items. Simply put, even if these items work like new, they have been removed from the box and used in some capacity, so they cannot be sold at the same prices as a brand new device. This is your best chance to get an Apple laptop at a much more affordable price.
Works Like New
Seeing that any product is used or refurbished can be a turn-off for customers. They don't want to feel like they have used goods. When you choose to buy a refurbished MacBook from Mac of All Trades, you get a laptop that can still work just like new and is in excellent condition. You don't sacrifice any of the performance, and you'll barely notice any signs of use.
Fully Tested
If you are worried about the overall performance of the device, then you may also have worries about getting a laptop where everything works as it should. You want to have a screen with quality display and a keyboard where all of the keys work. When you buy a refurbished laptop, you are getting a device that has been fully tested to make sure it works as you would expect a new device to work.
Quality Customer Service
Whether you are buying a new or a refurbished product, you are going to have questions about the benefits of the product or the company itself. You don't want to just buy from a place randomly without having these questions answered. With Mac of All Trades, you have experts standing by to answer all of your questions and help you get the right laptop for your needs. It makes your online shopping experience for a refurbished MacBook that much easier.
So when you want to get the Apple laptop you have always wanted, head to Mac of All Trades to find the best selection of refurbished Apple devices, from MacBooks to iMacs, to iPads to iPhones, and more. You can find the MacBook or other Apple device that best suits your needs and gives you all of the capabilities you expect from an Apple product.
Get the deal on an Apple product you have tried to find for so long and finally get the laptop that allows you to be on the go and still get everything done. You can find what you want in a MacBook with the help of the experts at Mac of All Trades to make sure you are getting the right device for your needs. So finally get the laptop you have always wanted at a great price with Mac of All Trades today.