Posted by Mac of All Trades Tech Team on Jun 15th 2021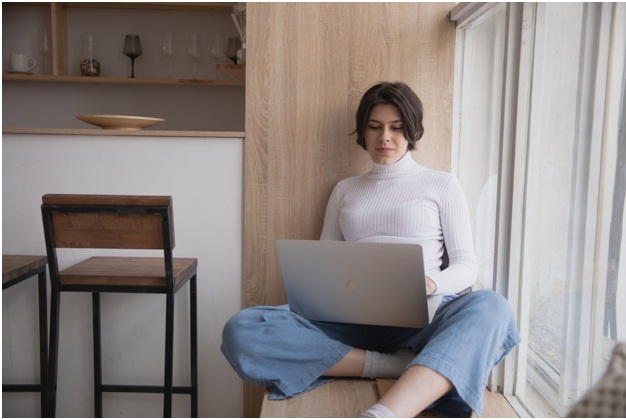 Laptops have been a staple for college students, professionals, and tech enthusiasts for quite some time, but it seems as though these devices are only getting more popular as time goes on. Whether due to the influence of smartphones on our lives, or simply the need for greater versatility, it appears as though these portable computers are worth having around.
If you are interested in finding a quality computer that's portable, powerful, and great for professional use as well as entertainment, you may want to consider looking for a MacBook Air for sale. These laptops are known for their reliability and all around convenience factor, and we will be highlighting some of these points below.
1. Easy to Carry Around
One of the biggest selling points in regards to Apple MacBooks is their high degree of portability. The MacBook Air specifically is recognized for its stylishly thin design and lightweight feel.
Why is this such a great feature to have in a laptop? To start, at this point we are all somewhat spoiled by how small and lightweight our phones and tablets are. These devices offer a great deal of functionality in a tiny package, and after relying on them for so many common everyday uses, it makes sense that we would want this same functionality carried over to our laptops.
To that end, you're unlikely to find a laptop that's easier to carry around than the MacBook Air. These computers are impossibly lightweight, super thin, and convenient for taking with you just about anywhere you can imagine. They fit snugly inside most backpacks and travel bags, but can also be carried around like a notebook or tablet if need be. They are not by any means heavy machines, despite the fact that they carry plenty of power.
This makes them great for college students who need a reliable laptop to carry around that won't be a hassle, or for professionals who enjoy working out of cafes and on trains while they are in transit.
From a casual standpoint, the portability of these devices also means that they are great for watching movies in bed or keeping track of your favorite shows (or your crypto portfolio!) while you are in the middle of making dinner. With a long battery life, you also don't need to worry about being near an outlet. In general, these computers are perfect for anyone who wants a truly lightweight computer that is easy to take from place to place.
2. Work For Casual or Professional Purposes
Another great reason why finding a MacBook Air for sale might be the right way to go is because these laptops are perfect for both professional and casual use.
Professionals love MacBooks because they are efficient, packed with power, reliable, and are supported by the Apple ecosystem. The MacOS alone is a great reason to want to use an Apple computer for professional work, as this operating system is secure, efficient, intuitive, and just plain easy to use.
On the other hand, the high-quality and great battery life, along with the beautiful high resolution screens and other features, make these laptops perfect for entertainment purposes as well. Whether you want to watch Netflix, go on a YouTube binge, play Minecraft, or read your favorite books, these devices are perfectly suitable. With the built-in HD webcam, these laptops are also great for keeping in touch with friends and family, especially if you are away at college or tied up on a work trip.
3. Long-Lasting Quality
Above all else, the MacBook Air is simply a well-designed computer that is designed to last owners for years. From the quality components to the actual material of the laptop itself, these machines are built for extensive use, which is another reason why they are often a staple in professional environments.
Where Can You Find a MacBook Air For Sale?
MacBooks are generally sold in most computer outlets, as well as Apple stores. However, if you want the best deal on a MacBook Air or other Apple computer, you are going to want to pay attention to where you shop so you can save a little money and also take advantage of a wider selection of computers to choose from.
Here at Mac of All Trades, we feature a wide range of different Apple laptops for sale, including different versions of the MacBook Air. All of our devices are preowned but have been extensively refurbished, which means you are essentially getting brand new quality at a more affordable price.
After seeing all of the different benefits of these devices for yourself, it's easy to see why they are so popular. The MacBook Air remains a favorite when it comes to high-quality laptops, because they are stylish, well-designed, and incredibly functional. Visit our store and browse through our selection of MacBooks and other Apple products, or contact us for further details on our refurbished computers!