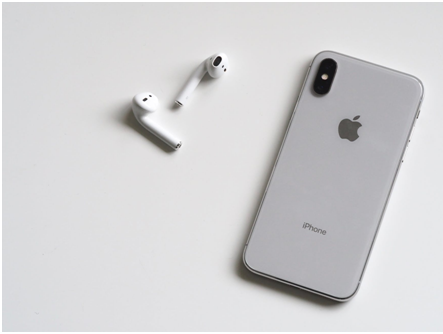 There's a lot of buzz about the market for used and refurbished iPhones, and no, the two are not the same. A used iPhone is just that, used, and while you can get a serious deal on an iPhone that is previously used, a refurbished phone is another story altogether. A refurbished phone has undergone inspection and repairs that guarantee performance and longevity to the device, much like a new one. In short, there really are quite a few reasons you might want to seriously consider buying refurbished Apple iPhones instead of new ones. Here are a couple of more poignant reasons.
1. It's less risky than buying some used iPhones
No, this doesn't mean less risky than buying a used iPhone from us. All of our devices undergo rigorous testing to ensure that we deliver our customers nothing but the best quality and performance in the devices we sell. We're upfront about the condition any device is in that we're going to sell anyway. What this means is that it's safer to buy refurbished Apple iPhones than it is to buy used iPhones in most scenarios.
This doesn't mean you can't get a great deal on a used iPhone, because you can. But a lot of the time that's going to be a matter of chance, because you may not know the quality of what you're buying until you get it and then it could be too late. Refurbished Apple iPhones go through a stringent series of tests and repairs before we can call them refurbished, and they're backed by our guarantee as well. The result is that there's little risk in buying a refurbished iPhone - you're going to get an iPhone with almost exactly the same performance and reliability as a new iPhone, which will become an important bargaining chip with reasons two and three.
2. Our process for refurbishment is exacting and guarantees functionality
Here at Mac Of All Trades, our process for refurbishment is thorough and arduous. We don't like the idea of letting anything slip through the cracks so we cross our T's and dot our I's when it comes to inspection and repairs. First, we visually inspect every product that comes to us to make sure there aren't any blemishes hiding - no chips, cracks, broken or missing keys, you name it. This is a 40-point inspection to ensure the inclusion and proper operation of all parts to bring you a device that's as close to new as possible. Components like the hard drive, microphone and speakers are also tested to ensure viability. Hardware tested includes but is not limited to storage, memory, video graphics and battery life.
If any point of inspection is failed we use certified technicians to make the necessary repairs. Anything that doesn't work or doesn't match up to par gets replaced to leave you with a device that has all the operative functionality of a new device. Afterward, every product is thoroughly cleaned. All previous data is completely wiped from each device and a new, clean version of the operating system is installed. So now you're working with a process that includes little risk to you and brings you a device that works and looks like new, which brings us to reason three.
3. Savings!
They say money talks. New Apple devices are notoriously expensive. Even brand evangelists have been known to lament the prices Apple demands for its products. New iPhones cost near (sometimes over) a thousand dollars, depending on the model you're interested in. Why would you pay that kind of price when you could realize significant savings and get almost the same exact performance from a refurbished device. Do your homework and figure out exactly what you'll use your iPhone for and what apps are completely necessary for you to get everything you want out of your device. You may be surprised to find that you'd be fully satisfied with one of their previously released models.
When you can buy refurbished Apple iPhones for significantly less than new models and take most of the risk out of the process of buying a previously owned device, the list of reasons not to really seem to dwindle.
So there you have it. You can get the Apple iPhone you've been wanting for a while now, take the risk out of the purchase, be guaranteed a functional device, and save money at the same time. It seems like a compelling set of arguments. By the way, our devices come with a complementary hardware warranty, so if anything goes wrong you're taken care of.. We'll even make the process easy for you. Call us at 800-581-8987 today to talk to us about what we can offer you. We'll let you know what we have and how everything works and answer any questions you might have about our business or processes.