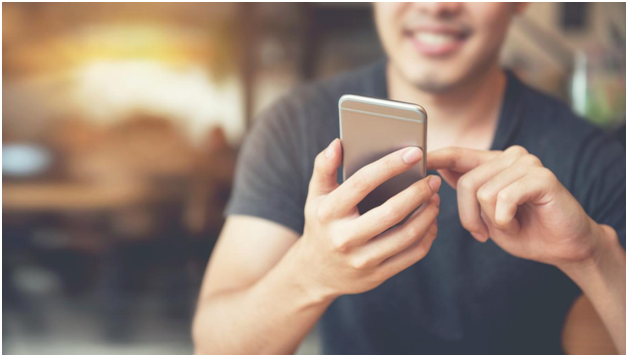 The iPhone is one of the most popular smartphones for a reason. It can do so much and it allows you to take portability to the next level. It offers a unique look and has great functionality that makes it the perfect device for completing any task on the go. You can do something as simple as sending a text or making a phone call, or as important as doing your banking online or paying bills. You can even use your smartphone in a similar way to your laptop, with a huge selection of apps that allow you to do so many different tasks.
Of course, like most Apple products, there are very few opportunities to get one at a discounted price. So you have to start exploring options for getting the iPhone you want without having to break the bank. You can look across the internet for different sellers, but there is always risk when you purchase from online retailers that may not have the best reputation. You want to shop with people you can trust. That's where Mac of All Trades comes in.
At Mac of All Trades, you can find the best deal on a refurbished iPhone that will help to get you this portability and power in your hands. If you are interested in an iPhone but not sure about getting a device that has been refurbished, here are a few of the pros that you should consider as you buy a refurbished device like an iPhone or any other refurbished Apple device.
Pricing - One of the most common reasons people even explore a refurbished iPhone is because of the price. It's no secret that Apple products are the best in the industry, so they come at a premium price. Because of this, they are often out of the price range of most people if you are looking to buy new, and that's why there are so many people that settle for other devices that don't match the iPhone's capabilities. Instead of settling for something else, get the device you want when you buy refurbished. It can be a great way to get the device that you still want and get the best performance from the device while saving some money.
Quality - Refurbished phones are simply products that needed to have a fix of some kind due to a fault. This could be a phone that had a defect out of the box that needed to be corrected or just a phone that a customer wanted to change or upgrade in some way. Just because the device had some work done doesn't mean you are buying something that is not going to work properly or that has been used beyond its best years. Any refurbished device will go through a lengthy checklist to be sure it works properly and is truly in great condition before being listed as anything otherwise. For any place selling refurbished devices, honesty goes a long way, and Mac of All Trades is no exception.
Environmentally-Friendly - You may not have thought of it, but a refurbished iPhone is considered to be a recycled device. If you hear the word recycled and think about how you are helping the planet and the environment, you have every reason to do so. Even with iPhones, you are being environmentally-friendly. There are many electronic devices that go to waste every year and can have an impact on the environment. Buying a refurbished product is another way to protect the planet and keep it clean.
With the help of Mac of All Trades, it is very easy to find the refurbished products you need to get your work done effectively and to have the device you really want. It's time that you stopped having to settle for things due to price. With Mac of All Trades and their large selection of refurbished Apple devices, from MacBooks to iPads to iPhones and everything in between, you can finally get the technology you really want at a great price.
With the help of Mac of All Trades, you can also get the expertise you need to choose the right product. You may be exploring the possibility of buying a refurbished iPhone or other Apple device for the first time, so you want to make sure you get the right one that works for you and fits your budget. That's where Mac of All Trades can help by guiding you to the right purchase and answering all of your questions.