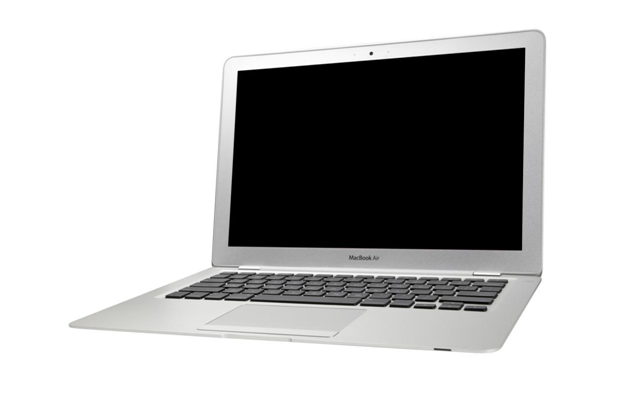 It's no secret that Apple laptops are the leaders among the competition for many different reasons. But with so many different models to choose from, you certainly have to take everything into consideration as you make a selection. You have to know your purpose for buying the laptop, what you plan to use it for, and what features you are looking for in a laptop.
One of the popular choices for many consumers looking for a laptop is the MacBook Air. This is one of the thinnest and lightest laptops available from Apple, and has been one of the top selections for the better part of the last decade. So why do people seem to be doing everything they can to get their hands on an Apple MacBook Air? Here are a few of the pros of owning one.
The Display - The MacBook Air might be a smaller model than the MacBook or MacBook Pro, but it has a powerful display that is very impressive. It includes Retina display technology that puts everything in fine detail so you have an excellent visual experience.
Lightweight Technology - A lot of people take their work on the go with them and use a number of devices. You can take your iPhone or iPad with you, but there are limited capabilities. The closest thing you can take to your desktop is a laptop, but if you want anything that comes close to the processing speed and memory size of a desktop, you would need to lug a bulky MacBook Pro around. It can be very heavy and uncomfortable to transport from place to place. That's why people love the Apple MacBook Air. It is Apple's lightest and most portable laptop that weighs in at just 1.25 kilograms, approximately the same weight as three iPhones.
A Sleek Look - In addition to being extremely lightweight and portable, MacBook Air offers a sleek design that is much thinner than other laptops. Because of this design, it makes it easier to travel with, to fit it into a small carry-on bag that you can take from place to place. There are small laptop models that don't offer the kind of clarity and quality display as you need that is customary of Apple products. You won't have to worry about that with the MacBook Air. This is still a quality device all rolled into a small package.
Many Additional Features - When you get an Apple product, there is an expectation that it will include certain apps that are necessary to what you do like Safari, Pages, Keynote, iCalendar, Maps, and more. But there are a number of other features that come with MacBook Air. With an Apple MacBook Air, you get Thunderbolt 3-Universal port that can be used to charge or connect devices. It also includes an Intel Core i5 processor, Wi-Fi, and Bluetooth capabilities, Apple's built-in security features, a FaceTime HD camera, and microphones that help to accurately capture audio. A MacBook Air typically comes with default memory of 8GB and storage of 128GB, certainly a significant amount of space for a smaller device.
With so many features and the great design to the device, it is a common choice for people who are constantly traveling for business or who just want something smaller than the typical laptop. When you get a MacBook Air, you are getting a high-performance model that can do nearly any task.
Of course, buying a new laptop, even the Apple MacBook Air, can come at a great cost. Apple laptops are significant purchases and while you may want to get the best, you may have to settle for something else depending on your budget. It's why you should explore the possibility of getting a used or refurbished MacBook Air that can still perform well and comes at a much more affordable price.
The place to go to find a great selection of all used and refurbished Apple products is Mac of All Trades. When you shop at Mac of All Trades, you will find many different items, from iPhones to iPads, to the MacBook Air, MacBook Pro, and iMac, and you can get a quality device in excellent, very good, or good condition for a fraction of the price of a brand new model.
When you choose Mac of All Trades, you also have the help of experts who can give you all of the information that you need on any item available so you know you are choosing the right one. All it takes is a call to 800-581-8987 or send an email to customerservice@macofalltrades.com to learn more about the process and how easy it is to get the best in refurbished electronics.
So, get the Apple device you have always wanted and buy a refurbished MacBook Air today when you shop at Mac of All Trades.