Posted by Mac of All Trades Tech Team on Dec 1st 2021
While the Macbook Pro 13-inch remains in production, Apple phased out the MacBook Pro 16-inch line with the introduction of the MacBook Pro 16-inch models in 2019. The introduction of the larger MacBook Pro created an even bigger gulf in size and weight between the two lines that were all the more tangible.
Both lines are fast, powerful laptops, but the MacBook Pro 13 is much lighter and more portable, more akin to the MacBook Air line. But what about specs and performance? If you know you need faster speeds, greater storage, and more raw computing power in a laptop, then you're going to be looking at the MacBook Pro line and not the Air.
So when it comes down to the MacBook Pro 13-inch vs the 16-inch lines, which is best for you? Let's unpack some of the specifics.
The MacBook Pro 13-inch: Specs and Features
The MacBook Pro 13 line, which is available in both Silver and Space Gray, is 11.97 by 8.36 by .61 inches in dimensions and weighs just 3 pounds even. Super compact, razor-thin, and light as a feather, the MacBook Pro 13 carries like a literal notebook and gives the Air a good run for its money in terms of size and weight.
However, the 13-inch MacBook Pro is also a powerhouse. It features Apple's M1 chip; the M1 MacBook Pro has an 8-core CPU, an 8-core GPU, and a 16-core neural engine. It is amazingly fast, more than the previous generations of MacBook Pros.
It's available with 8GB RAM but configurable to 16GB, and with 256 or 512GB SSD, configurable up to 2TB; even this small Apple MacBook Pro has plenty of memory and local storage.
It has a 13.3-inch LED-backlit Retina display with IPS technology; its 2560x1600 native resolution supports millions of colors with its Wide Color (P3) and True Tone technologies. It produces a crisp, bright, larger-than-life experience, great for running visual applications or for watching videos.
The MacBook 13-inch model also features a backlit keyboard, a 720p FaceTime HD Camera, stereo speakers with a high dynamic range, and a studio-quality, three microphone array. As far as ports are concerned, the MacBook 13-inch model has two Thunderbolt 3 Ports and a headphone jack.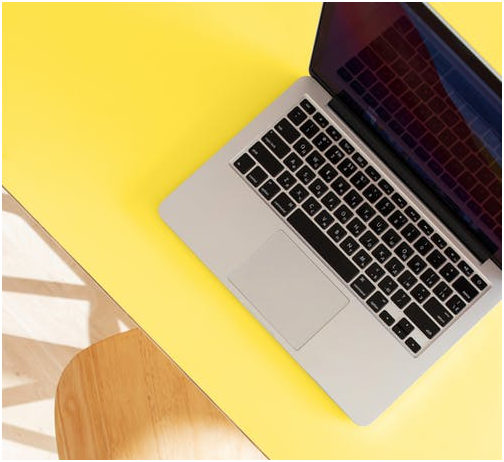 So it's light, fast, and powerful and offers excellent display and audio qualities - what about battery life?
According to Apple's official technical specifications, the built-in LiPo battery can support up to 17 hours of wireless web surfing or up to 20 hours of movie playback - that's almost an entire day!
Still, as powerful and convenient as it is, let's take a closer look at the type of upgrade you'd be getting with a MacBook Pro 16-inch laptop.
The MacBook Pro 16-inch: Specs and Features
The most noticeable difference between the MacBook Pro 13 and the MacBook Pro 16-inch models is, of course, the size. The MacBook Pro 16 weighs substantially more, at between 4.7 and 4.8 pounds, depending on the model. The 16-inch is also somewhat larger, with dimensions of 14.01 by 9.77 by .66-inches.
The new line of 16-inch MacBook Pros is available with either the M1 Pro or M1 Max Chips, both of which offer exceptional processing power and speed. The M1 Pro is a 10-core CPU with 8 performance cores and 2 efficiency cores; it also has a 16-core GPU and a 16-core Neural Engine. The M1 Max Chip is also a 10 core CPU but it has a 32-core GPU and a 16-core Neural Engine. The M1 Pro is capable of 200GB/s and the M1 Max is capable of 400GB/s.
The 16-inch MacBook Pro also has hardware accelerated H.264, HEVC, ProRes, and ProRes Raw Media Engines along with video encoding and decoding engines.
The 16-Inch MacBook Pros are also available with either 16 or 32GB RAM and are configurable to 64GB. They're also available with either 512GB or 1TB SSD, configurable to up to 8TB - tons of room for local storage.
Now let's talk about the display on the MacBook Pro, which is another area its performance really shines. These MacBook Pros feature a Liquid Retina XDR (Extreme Dynamic Range) Display, with 3456x2234 resolution. These displays also feature Wide Color (P3) and True Tone Technology and support a billion colors.
These MacBook Pros also have 1080p FaceTime HD cameras, support Thunderbolt 4 and HDMI video output and have six speaker sound systems and studio-quality three mic arrays. They also feature backlit magic keyboards, light sensors, and touch ID.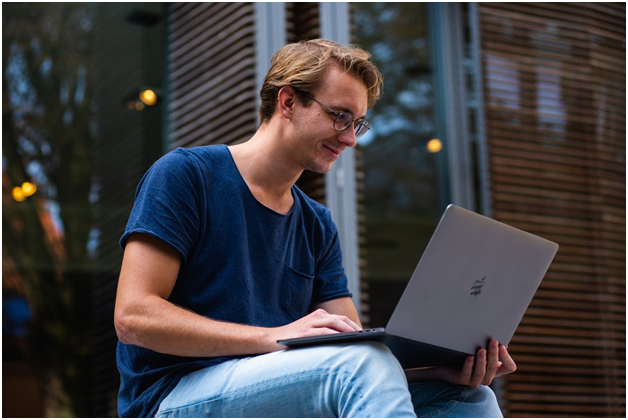 They also have three Thunderbolt 4 ports, a MagSafe 3 port, an HDMI port, a 3.5mm headphone jack, and an SDXC card slot.
So these MacBook Pros are faster, more powerful, and overall more expandable than their smaller cousins - so let's compare them on the basis of battery power as well.
The MacBook Pro 16-inch also comes with a LiPo battery (although it is more powerful, at 100 watt-hours) which, according to Apple's specs can offer up to 14 hours of wireless web surfing and up to 21 hours of video playback.
Which Is for You? Either Way, Pay Less Here!
As you can see, both of these lines of Apple MacBook Pros are very capable machines. The MacBook Pro 13-inch model takes the upper hand for size and portability, but only by a bit - the larger model is still slim and only a bit heavier. If it's just web surfing and light work you're after, the smaller model is probably the better choice, especially since it's battery is rated slightly more effectively for web surfing. Also, if you need to find a deal, you won't need to pay as much for the 13-inch.
However, if you need a laptop that can perform in the capacity of a much larger desktop, then the MacBook Pro 16, especially the M1 Max model, is the way to go. It's larger, heavier, and more expensive, but its computer power and speed, storage, memory, and display just can't be matched. It's the better option for anyone looking to install and run very visual heavy, resource intensive apps, especially for video or audio editing, gaming, image manipulation, or drafting and engineering.
Most importantly, when you buy a used or refurbished MacBook Pro here, whether you buy a 13-inch or 16-inch model (or even go for a MacBook Pro 15-inch model or something else) you'll save money on it.
If you have any questions about these Apple products or you'd like to speak to one of our customer representatives, please get in touch with us at 800-581-8987.
Contact Us Today
You are sure to find precisely what you are searching for among the large selection of used MacBook Pros that we have available for purchase. Do you need assistance to buy a MacBook Pro? Please contact us at 800-581-8987 and we will be pleased to assist you!