Posted by Mac of All Trades Tech Team on Jul 30th 2021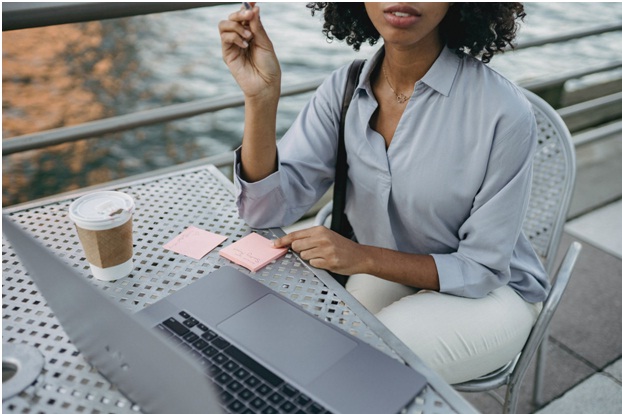 Unlike desktop computers, laptops offer much more versatility, as they can be used all over the home and even when you're on the road. Everyone from students to professionals rely on high-quality laptops like the MacBook Pro to perform a variety of tasks related to graphic design, word processing, data entry, research, and more.
Is it worth saving a little money by investing in refurbished Apple laptops instead of brand new ones? That's what the following article will explore. We are going to quickly detail some of the best uses for these laptops and why refurbished models are such a good choice.
The Perfect College Companion
Laptops are often an essential part of the college experience. Given how important these computers are for getting your work done and making sure that you are able to submit assignments and stay connected with what's going on in your course load, does it really make sense to invest in one that has been used previously?
When it comes to refurbished electronics, the critical element is making sure that the device has been suitably refurbished by a reliable company. You don't want to just settle for any "used" or "preowned" computer you might find advertised all over the place. The quality you are going to get is largely dependent on the thoroughness to which the device has been looked over and refurbished.
Apple laptops are high-quality computers that are perfect for students, because they are lightweight, slim, easy to carry around, and have a great battery life. Along with the dependability of the MacOS, these are the ideal laptops to have around if you want to tackle your college classes, and if your MacBook has been refurbished properly, it will more than meet your expectations.
Take Your Professional Work to The Next Level
Quality laptops such as the MacBook Pro series aren't simply suited for college students of course. These laptops are commonly utilized in the workplace for good reason. They are powerful and have the necessary components to run resource-intensive apps such as Photoshop, After Effects, Illustrator, and a variety of other programs.
Another reason why professionals love Apple laptops is because they are perfect for getting work done when not in the workplace. You can easily take your work home with you or work at your favorite local cafe or library. While you might think that a refurbished laptop would offer degraded quality compared to a brand new one, this is actually not the case. Again, it typically comes down to the company doing the refurbishing.
Here at Mac of All Trades, our refurbishment process is extremely thorough. We stand behind the devices we sell, because our technicians ensure that each and every laptop is in working order. From the comprehensive visual inspection to the actual hardware testing, you can be sure that the variety of refurbished Apple laptops available here in our store are well suited for professional use.
Start a Blog
Always wanted to start a blog? This is another great use for Apple laptops like the MacBook Air. If you have a story to tell or a fun hobby that you want to share with the world, why not start a blog with the help of one of the most versatile and dependable lines of computers in the industry?
Apple computers are a favorite with bloggers because they are fast, responsive, and easy to handle when it comes to setting up in different locations. If you find yourself wanting to blog in different rooms of your house or if you prefer to work in the cozy ambiance of your favorite coffee shop instead, MacBooks are the perfect solution.
Relax and Watch a Movie
Who says you have to do anything serious with your laptop? Sometimes all you want to do is sit back and relax with a great movie, and what better way to do so than with your own Apple laptop? These devices are great for enjoying various streaming services like Netflix and Hulu because of the high resolution displays and other dependable apps and features. Watch your favorite streamers on Twitch or YouTube, watch movies on Amazon Prime, or even record your own videos and edit them yourself. MacBooks let you do it all with ease, and if you purchase your laptop here at Mac of All Trades, you can be sure that you will get a quality device at a more affordable price.
Are refurbished Apple laptops the right choice for you? While everyone's computer needs are different, you can be sure that the laptops featured here in our online store will give you what you need no matter what the task at hand is. For inquiries into which of the computers we offer is ideal for your situation, you can always reach out to us at 800-581-8987.