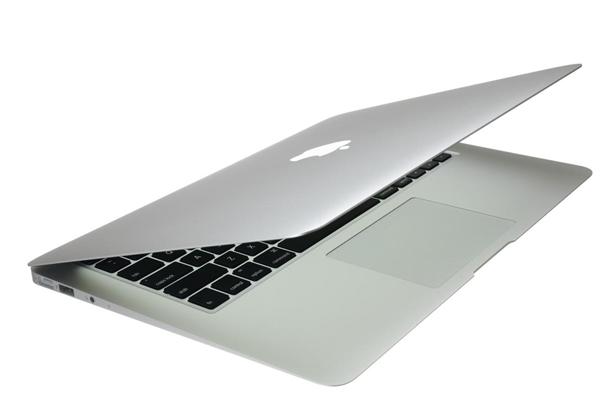 We all want to get the best we can for the best price. Sometimes that involves a little bit of give and take. The best products are going to come at a premium cost and to get something at a more reasonable price, you may have to take a step back from the top items available. This is why many people stick to traditional PCs when it comes to laptops. They find something in their price range that seems to do the trick. While these PC laptops can be acceptable in performance and come at a great price, they can start to lose their quality quickly.
On the other hand, buying a MacBook comes at a premium cost when it's new. It just doesn't work for many budgets and that leaves people sticking with PCs that work really well out of the box but may not last near as long. If the only thing holding you back from a MacBook is the price, consider this: buying a used or refurbished laptop from Mac of All Trades can help you get MacBook deals that actually work for you.
There is something about having a MacBook that stands out among the crowd. It could be in the performance–the longer battery life, built-in virus protection, and the memory and hard drive space. It could be in the durability of the hardware–how an accidental drop or bump isn't going to hurt the device. Maybe, it is in the name–the Apple brand, and how well known it is for excellence. Whatever the reason you know the MacBook stands out above the rest, the pricing often stands in the way. Due to their superb quality, MacBooks deals are hard to find and often not very much of a deal at all.
Now the idea of buying a used or refurbished laptop just to get MacBook deals may not sound appealing, but there are benefits to doing this. Choosing a used laptop doesn't mean you are settling for something that is going to be worse than expected because it is not brand new. A used MacBook can still be in excellent condition, have a lot of great features, and last for a long time. There are even used laptops that are labeled as such because the original packaging was opened and the laptop was either never powered up or only used a handful of times. This still qualifies as a used unit even if it was barely used and in virtually mint condition.
Reputable companies like Mac of All Trades refurbish laptops so they work as close to new as possible. Imagine getting a refurbished MacBook Pro that works well and does everything you would expect a new one to do–are you going to be concerned about the fact that it was a previously used model? Probably not.
So, before you assume that a refurbished model is just a lesser product, know that Apple's quality still shines through, and when you purchase used or refurbished MacBooks from a company that knows how important the quality of the product is to its customers, you get great MacBook deals.
That's what Mac of All Trades offers you. When you come to browse our selection of used and refurbished products ranging from MacBooks, iMacs, iPads, iPhones, and more, you can still get the quality you expect from Apple products at a much better price for your budget. It is the best way to get MacBook deals.
With Mac of All Trades, it is easy to find used and refurbished models of all kinds to fit your requirements. Whatever you need your next computer to do, there is something for you at Mac of All Trades that has been properly refurbished and accurately labeled for condition, so you can feel comfortable in what you are getting.
You want to buy from a place you can trust, especially if it involves used or refurbished products. So choose Mac of All Trades today and find your next laptop that will work to your standards at a great price, and get the deal you have always wanted on a MacBook for you.